The 80th Venice Film Festival takes place from August 30 to September 9. The opening film will be Comandante by Edoardo de Angelis, replacing the previously announced Challengers starring Zendaya. The closing film will be J.A. Bayona's La Sociedad de la nieve, out of competition. In a previous article, we announced the juries.
The 23 films selected for competition include American and Italian films (6 features each) as well as three French features.
Sofia Coppola will present Priscilla, a biopic about Priscilla Presley based on her memoir "Elvis and me", with Cailee Spaeny in the lead role. Another biopic, that of Enzo Ferrari, starring Adam Driver and written by Michael Mann, will also be presented in competition. A third biopic, Maestro, by and starring Bradley Cooper, is dedicated to Leonard Bernstein, a legendary film composer.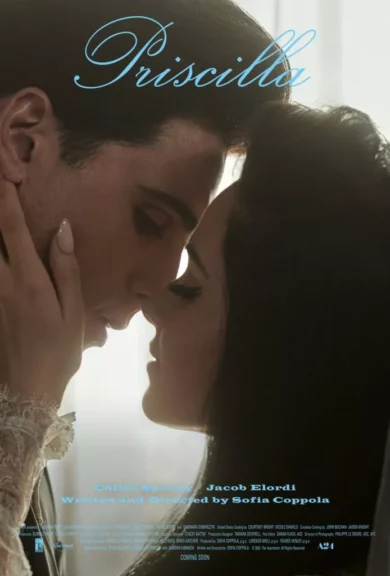 The Promised Land, a Danish historical film about the 18th-century colonization of the Jutland wilderness by the Kingdom of Denmark, starring Mads Mikkelsen and directed by Nikolaj Arcel, is one of the most eagerly awaited projects of La Mostra 2023.
The following films are also in contention for the Golden Lion:
The Killer by David Fincher
El Conde by Pablo Larrain
Poor things by Yórgos Lánthimos
DogMan by Luc Besson
La Bête by Bertrand Bonello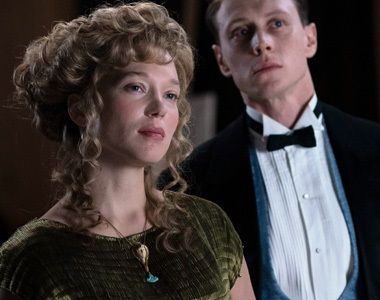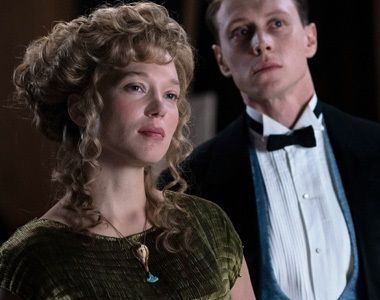 Hors-saison by Stéphane Brizé
Enea by Pietro Castellito
Finalmente L'Alba by Savrio Costanzo
Comandante by 'Edoardo de Angelis
Lubo by Giorgio Diritti
Origin by Ava Duvernay
Memory by Michel Franco
Io Capitano by Matteo Garrone
Evil does not exist by Ryusuke Hamaguchi
The Green border by Agnieszeka Holland
Die theorie von allem by Timm Kroger
Adagio by Stefano Sollima
Holly by Fien Troch
Woman of… by Małgorzata Szumowska, Michał Englert
---
Out of competition:
Feature film
– Society of the Snow by J.A. Bayona (Spain, Uruguay, Chile) – Film de clôture
– Coup de Chance by Woody Allen (France, United Kingdom)
– The Wonderful Story of Henry Sugar by Wes Anderson (United States)
– The Penitent by Luca Barbareschi (Italy)
– L'Ordine Del Tempo by Liliana Cavani (Italy)
– Vivants by Alix Delaporte (France, Belgium)
– Daaaaaali! by Quentin Dupieux (France)
– The Caine Mutiny Court-Martial by William Friedkin (United States)
– Aggro Dr1ft by Harmony Korine (United States)
– Making of by Cédric Kahn (France)
– Hit Man by Richard Linklater (United States)
– The Palace by Roman Polanski (France, Poland)
– Snow Leopard by Pema Tseden (China)
Documentary
– Hollywoodgate by Ibrahim Nash'at (Germany, United States)
– Amor by Virginia Eleuteri Serpieri (Italy, Lithuania)
– Ryuichi Sakamoto Opus by Neo Sora (Japan)
– Frente a Guernica (Version intégrale) by Yervant Gianikian et Angela Ricci Lucchi (Italy)
– Enzo Jannacci Vengo Anch'io by Giorgio Verdelli (Italy)
– Menus plaisirs by Frederick Wiseman (France)
Orizzonti Extra
– Notre monde by Luana Bajrami (Kosovo, France)
– Forever Forever by Anna Buryachkova (Ukraine, Netherlands)
– The Rescue by Daniela Goggi (Argentina, United States)
– In the Land of Saints and Sinners by Robert Lorenz (Ireland)
– Day of the Fight by Jack Huston (United States)
– Felicita by Micaela Ramazzotti (Italy)
– Pet Shop Boys by Olmo Schnabel (Italy, United Kingdom, Mexico)
– Stolen by Karan Tejpal (India)
– L'homme d'argile by Anaïs Tellenne (France)
Orizzonti
– A Cielo Abierto by Mariana Arriaga and Santiago Arriaga (Mexico, Spain)
– El Paraiso by Enrico Maria Artale (Italy)
– Behind the Mountains by Mohamed Ben Attia (Tunisia, Belgium, France, Saudi Arabia, Qatar)
– The Red Suitcase by Fidel Devkota (Nepal, Sri Lanka)
– Tatami by Guy Nattiv and Zar Amir Ebrahimi (Georgia, United States)
– Paradise is Burning by Mika Gustavson (Sweden, Italy, Denmark, Finland)
– The Featherweight by Robert Kolodny (United States)
– Invelle by Simone Massi (Italy, Switzerland)
– Hesitation Wound by Selman Nacar (Turkey, Spain, Romania, France)
– Heartless by Nara Normande et Tiao (Brazil, France, Italy)
– Una Sterminata Domenica by Alain Parroni (Italy, Germany, Ireland)
– City of Wind by Lkhagvadulam Purev-Ochir (France, Mongolia, Portugal, Netherlands)
– Explanation for Everything by Gabor Reisz (Hungary, Slovakia)
– Gasoline Rainbow by Bill Ross et Turner Ross (United States)
– En attendant la nuit by Céline Rouzet (France, Belgium)
– Housekeeping for Beginners by Goran Stolevski (North Macedonia, Poland, Croatia, Serbia, Kosovo)
– Shadow of Fire by Shinya Tsukamoto (Japan)
– Dormitory by Nehir Tuna (Turkey, Germany, France)