Last updated on May 17, 2022
relatively little different from what we predicted (which questions: between leaks from the selection committee, festival rules very clearly established and integrated by the journalists that we are, places reserved in semi-automatic mode (lobbying of production companies? Projects thought out – and financed – especially for Cannes?) but also and especially on the difficulty of the cinema to give birth to new talents…
Note that once is not customary, the official selection has already been announced even though the jury has not been revealed… There too the rumors are rife, between unavailable actresses, in selection , and big names who could be back…
Here is the official selection of the Cannes Film Festival 2022 as announced today:
Official Competition
---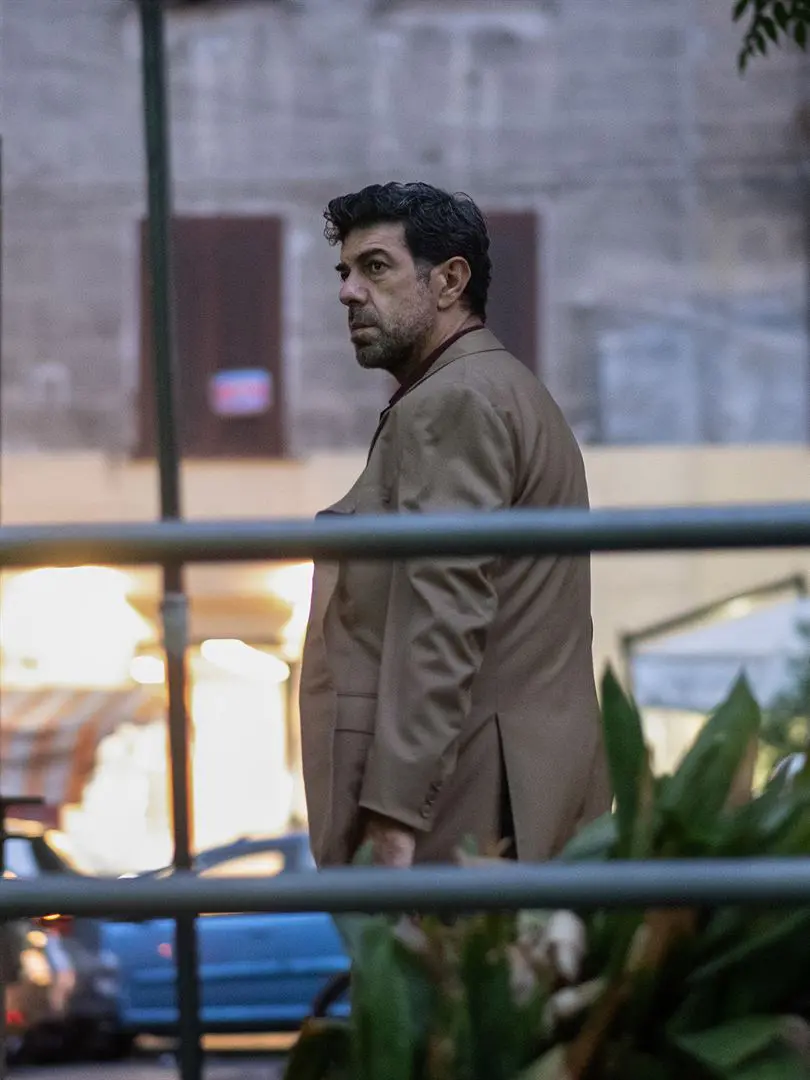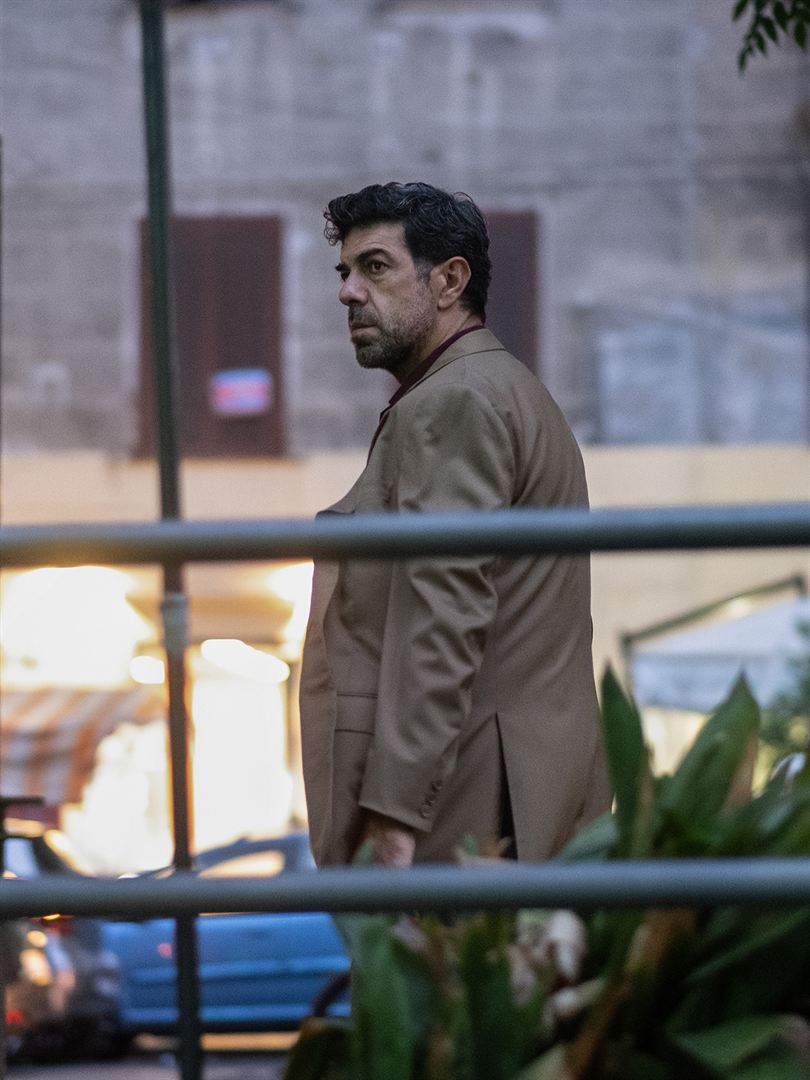 Nostalgia by Mario Martone
With Pierfrancesco Favino, Sofia Essaïdi, Tommaso Ragno
After 40 years of absence, Felice returns to her hometown: Naples. He rediscovers the places, the codes of the city and a past that eats away at him.
Our desire to see the film in Cannes: Cannes could finally discover the very great filmmaker that is Mario Martone …
---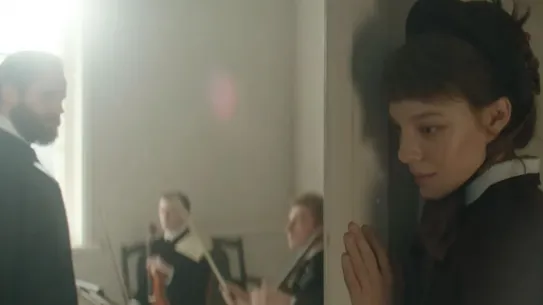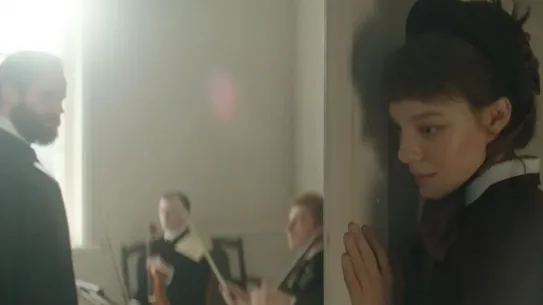 ZHENA CHAIKOVSKOGO (Madame Tchaikovksi) by Kirill Serebrennikov
With Odin Lund Biron, Ekaterina Ermishina, Nikita Elenev
Russia, 19th century. Antonina Miliukova, a wealthy and brilliant young woman, married the composer Piotr Tchaikovsky. But her love for him turns to obsession and the young woman is violently rejected. Consumed by her feelings, Antonina agrees to endure everything to stay with him.
Our desire to see the film in Cannes: A big yes if its new film finds the inspiration seen in Leto, much more reserve if we eye the side of the fever of Petrov.
---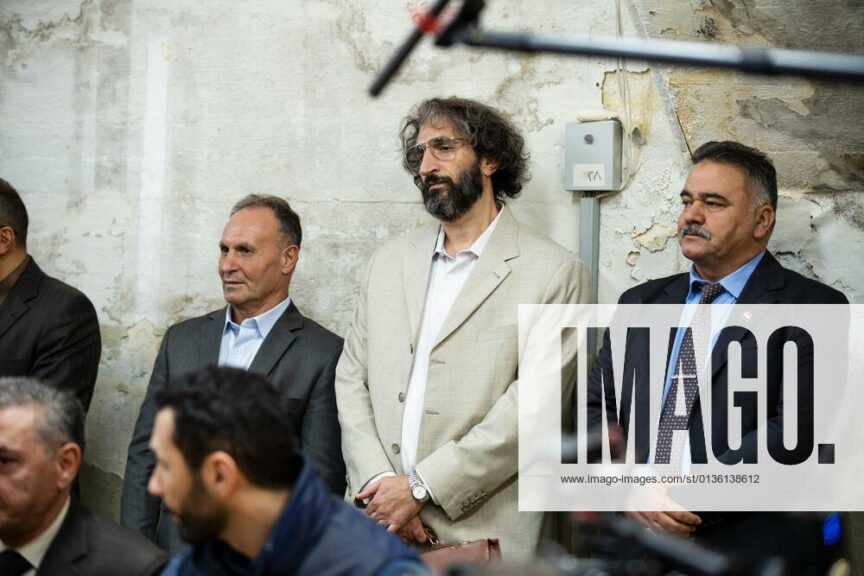 Boy From Heaven by Tarik Saleh
With Fares Fares
In a prestigious religious university in Cairo, on the first day of school, the Grand Imam collapses, dead, in front of the students. Then begins a ruthless war of influence to succeed him.
Our desire to see the film in Cannes: No opinion. To discover.
---


Armageddon Time by James Gray
With Anne Hathaway, Anthony Hopkins, Jeremy Strong
" In the mid-1980s, the Queens borough of New York was under the hegemony of real estate developer Fred Trump, father of Donald Trump, the future President of the United States. A teenager attends high school at Kew-Forest School, where Father Trump sits on the school board and Donald Trump is an alumnus. »
Our desire to see the film at Cannes: It all depends on its form as James Gray has tended to disappoint us lately. Gone are the days when with Chabrol we praised the qualities of the young prodigy.
---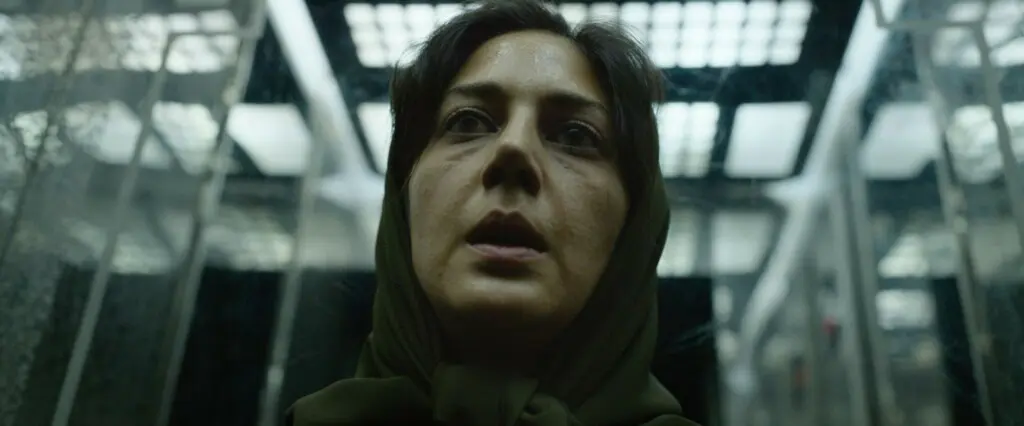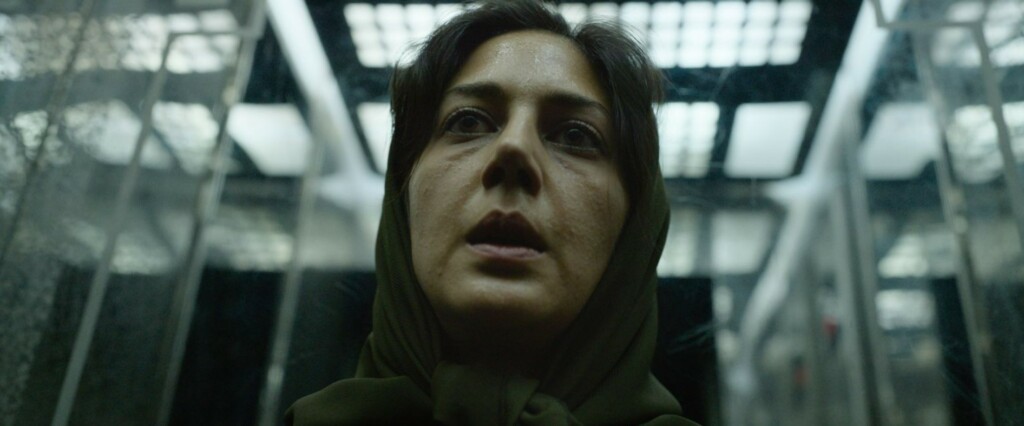 Holy Spider by Ali Abbasi
With Mehdi Bajestani, Zahra Amir Ebrahimi
A family man embarks on his own religious quest, and seeks to "cleanse" the city of Mashhad from prostitution. After murdering several women, he becomes increasingly desperate over the public's lack of interest in his divine mission…
Our desire to see the film in Cannes: We are clearly not those who liked Border. We only ask to appreciate his new film.
---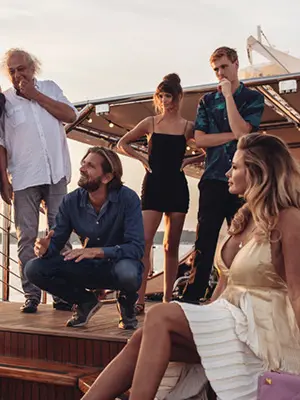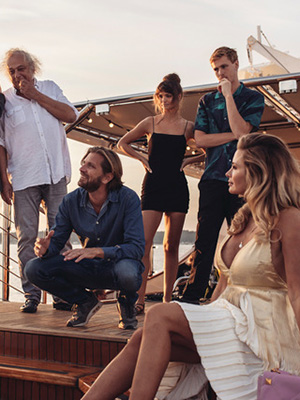 Triangle of Sadness by Ruben Östlund
With Harris Dickinson, Charlbi Dean Kriek, Woody Harrelson
" The story of two models approaching the twilight of their careers, seeking a quiet exit from the fashion world. One is a male model showing signs of baldness and sees his prospects disappear, the other is a female model, lesbian, rejecting generous offers from wealthy men. »
Our desire to see the film in Cannes: Can't wait to see it put back in game his palme d'or!
---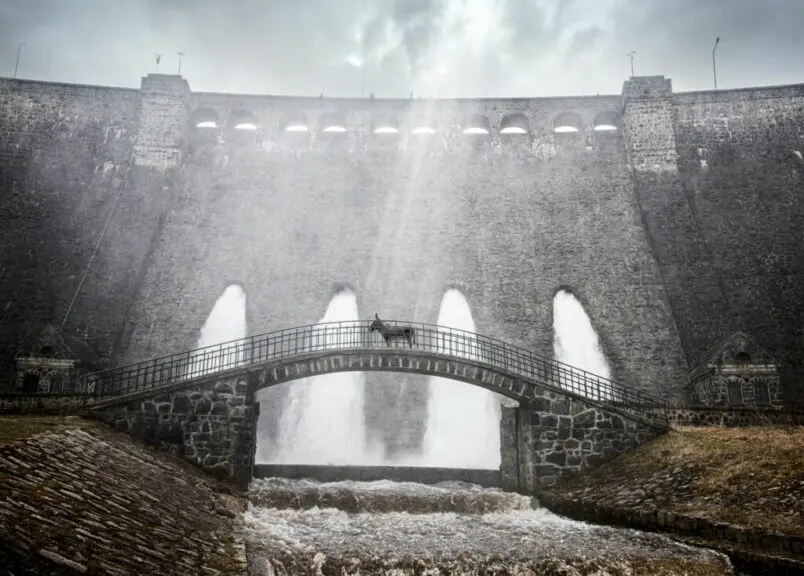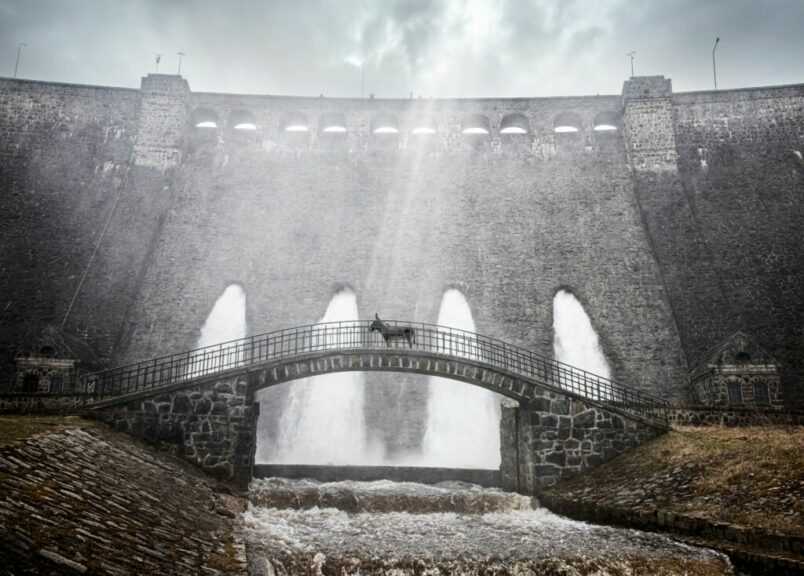 Eo by Jerzy Skolimowski
A modern version of Random Balthazar by Robert Bresson.
The'story of a donkey named Baltazar, which begins in a Polish circus and ends in an Italian slaughterhouse.
WithSophia Loren, Sandra Drzymalska, Mateusz Kosciukiewicz
Our desire to see the film in Cannes: a remake of the most beautiful film by Bresson with Sophia Loren directed by Skolimowski, inloupable.
---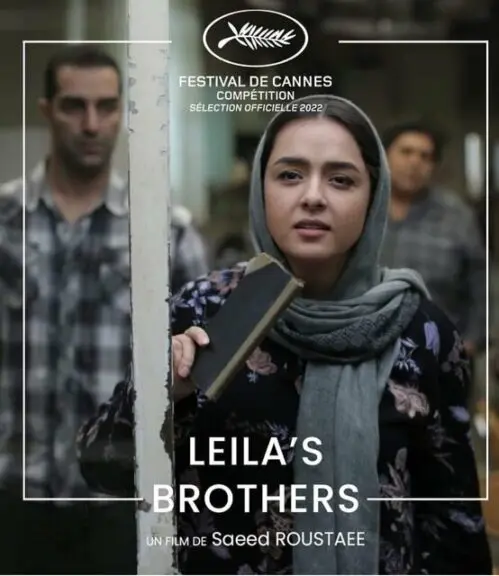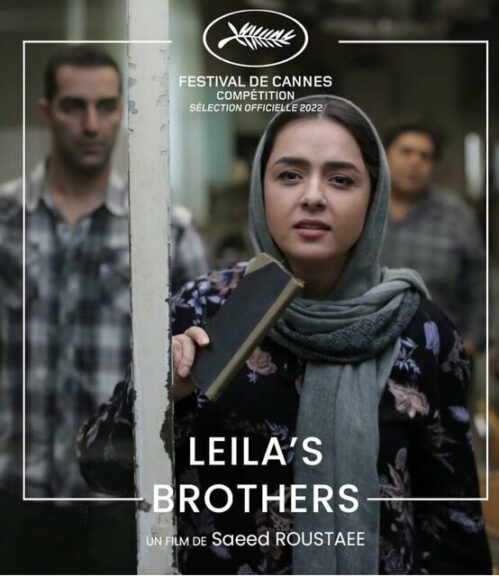 Leila's Brothers by Saeed Roustayi
Our desire to see the film in Cannes: After the Law from Tehran, a rather good Iranian film, we are curious to discover his new film (and happy not to see the new Farahadi)?
---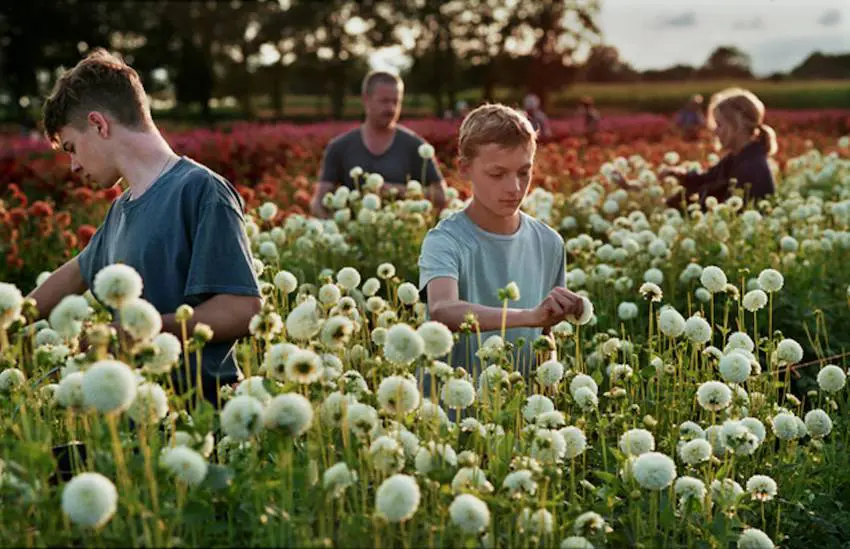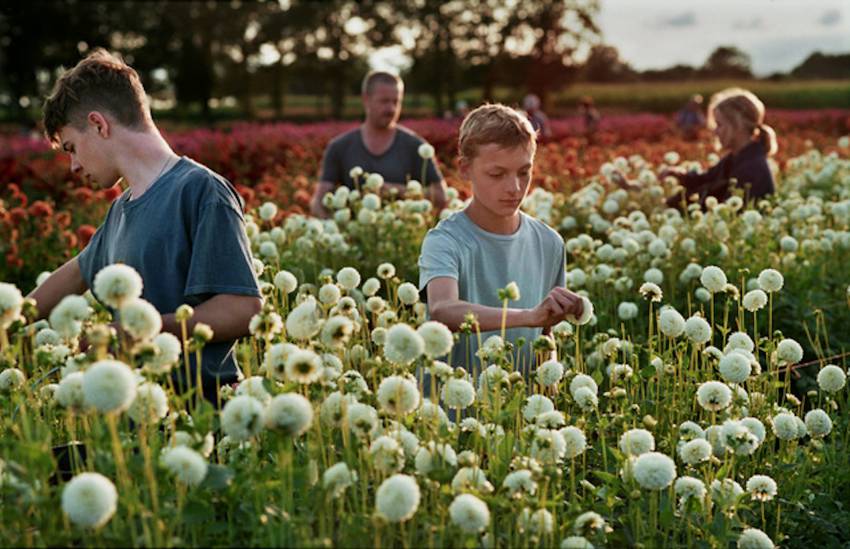 Close by Lukas Dhont
With Emilie Dequenne, Léa Drucker
" The fusional friendship between two thirteen-year-old boys, Leo and Remi, suddenly disrupted by their time at the adolescence. Leo seeks comfort by getting closer to Remi's mother, Sophie. »
Our desire to see the film in Cannes: The next step after Un Certain Regard is the official selection… And then, Emilie Dequenne and Léa Drucker are two actresses who deserve to walk the steps…
---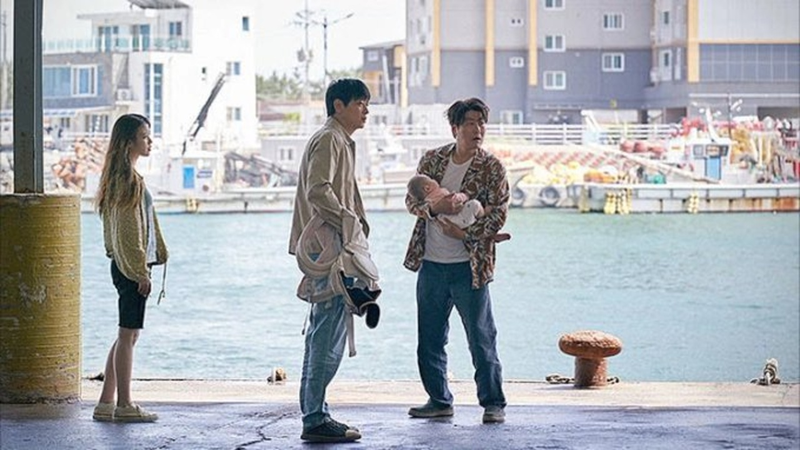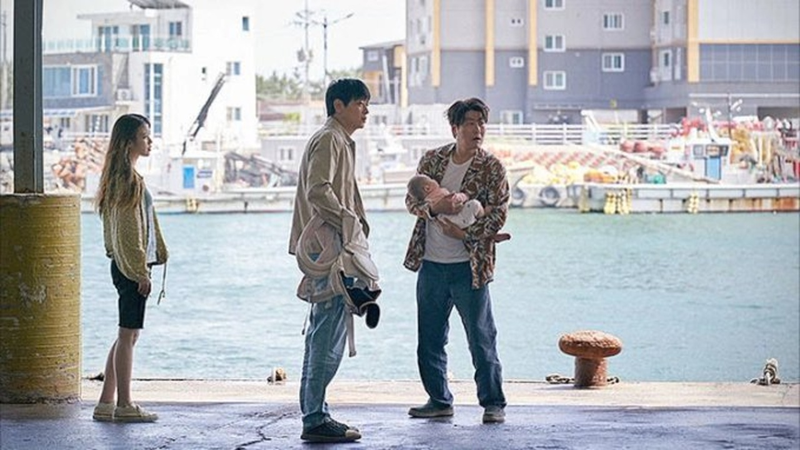 Broker by Hirokazu Kore-eda
With Song Kang-Ho, Doona Bae, Dong-won Gang
" Boxes are available for parents wishing to discreetly abandon their babies. "
Our desire to see the film in Cannes: the festival has its little habits … We don't expect a big find, but Kore-Eda has already pleasantly surprised us, so …
---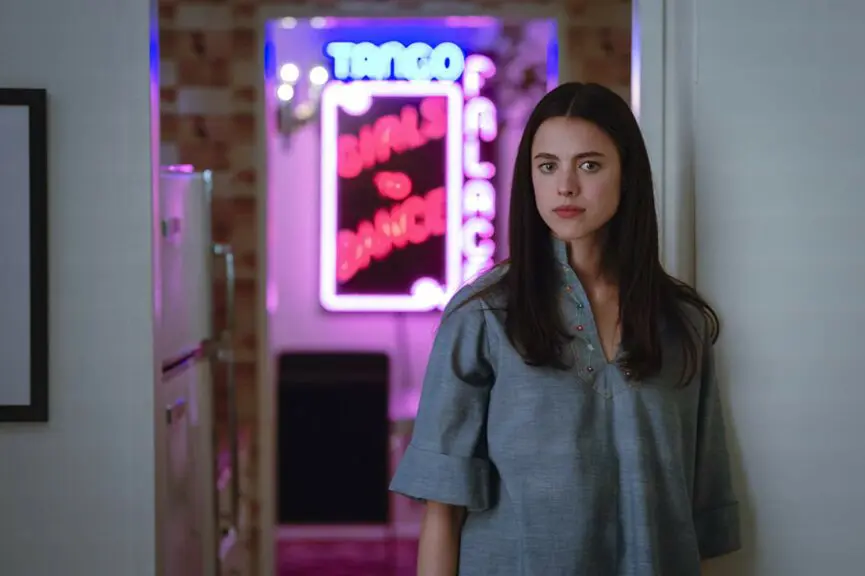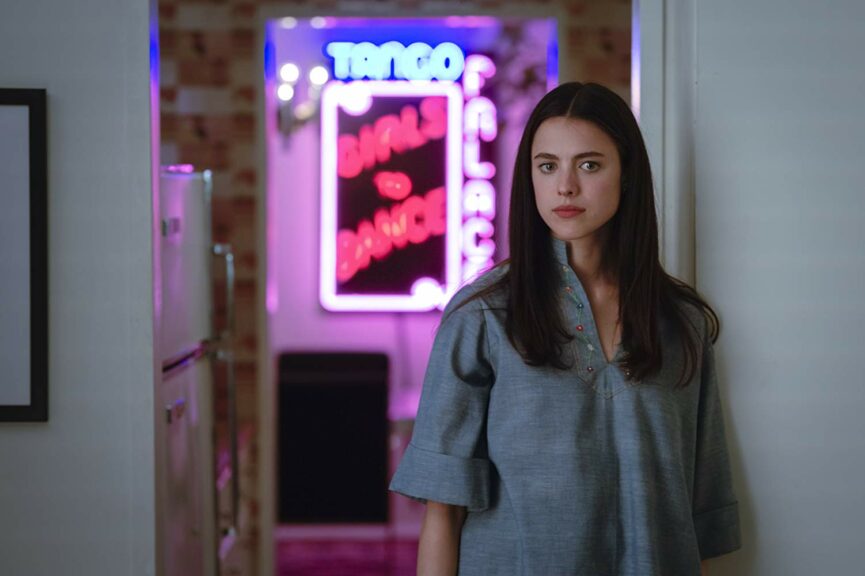 Stars at Noon– The Stars at Noon by Claire Denis
With Margaret Qualley, Joe Alwyn, Danny Ramirez
" In 1984, in the middle of the Nicaraguan revolution, a mysterious British businessman and an American journalist are in love. When caught in a whirlwind of lies and conspiracies, they are forced out of the country, relying only on themselves. "
Our desire to see the film in Cannes: A Claire Denis, it's looked. The one who is rightly considered, across the Atlantic in particular, as one of the greatest living directors, never ceases to offer a cinema that belongs only to her, and which deserves to triumph at Cannes.< /p>
---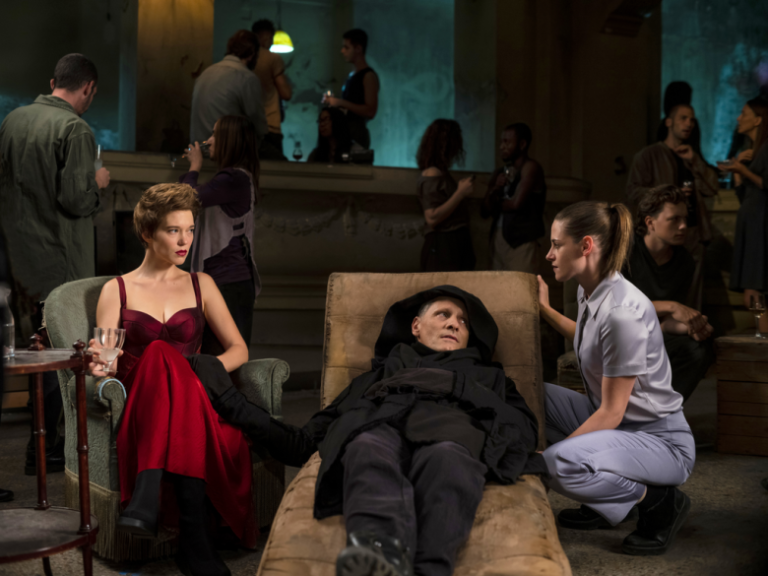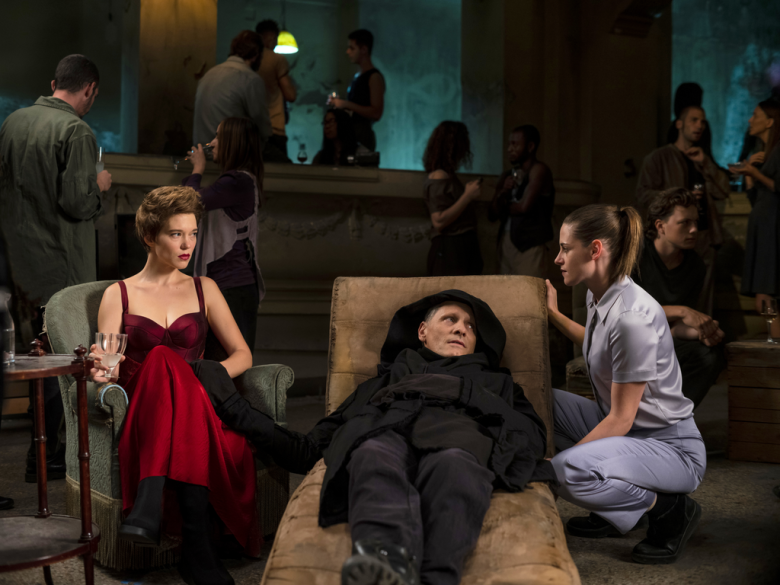 Crimes of the Future de David Cronenberg
With Viggo Mortensen, Léa Seydoux, Kristen Stewart
" In the near future, mankind has learned to alter its biological composition. Saul Tenser is a "performer" who has adopted the syndrome of accelerated evolution, causing new organs to appear in his body. Along with her partner Caprice, Tenser turned the removal of these organs into a spectacle.
Our desire to see the film in Cannes: yes, many are waiting Cronenberg as the messiah. But it's not Lynch either. The presence of Kristen Stewart and Léa Seydoux in the cast seems to indicate that the film is scheduled for Cannes.
---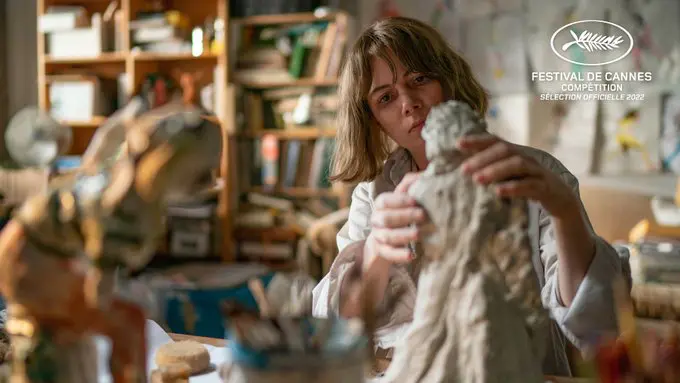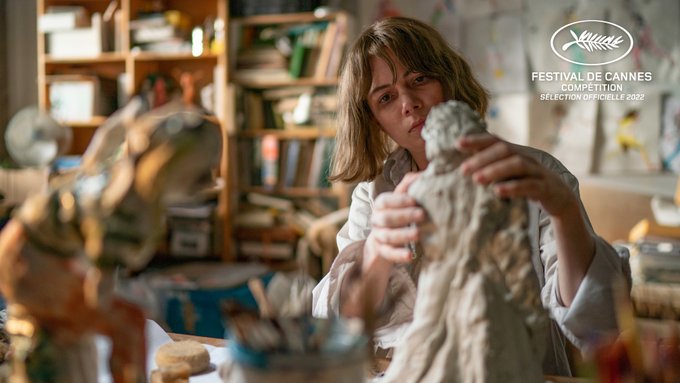 Showing Up by Kelly Reichardt
With Michelle Williams, Hong Chau, Judd Hirsch
" Before the opening of her exhibition, the daily life of an artist and her relationship with others, the chaos of her life will become his source of inspiration… »
Our desire to see the film in Cannes: Kelly Reichardt < /strong>reconnects with Michelle Williams. The subject makes us want.
---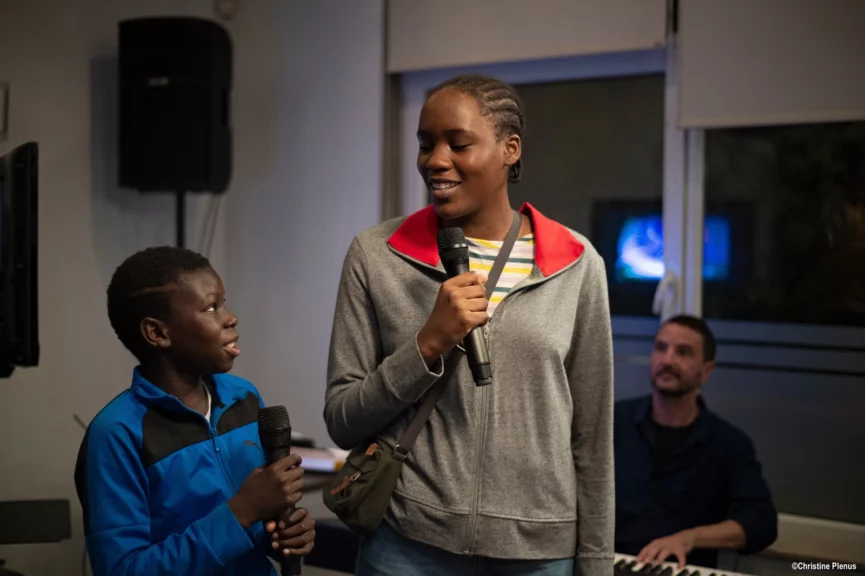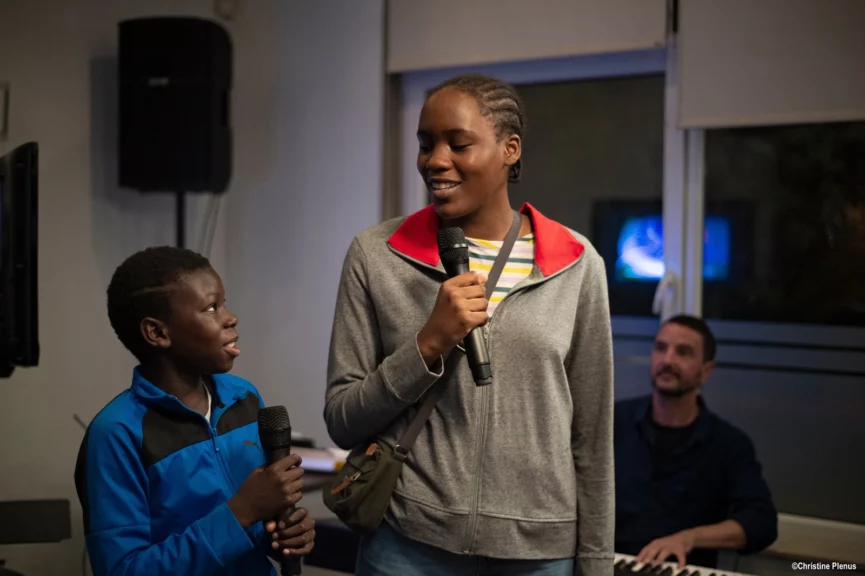 Tori and Lokita by the Dardenne
With Pablo Schils, Joely Mbundu, Claire Bodson
Today in Belgium, a young boy and a teenage girl came alone from Africa oppose their invincible friendship to the cruel conditions of their exile.
Our desire to see the film at Cannes: If the brothers rediscover their talent to move (from Rosetta to the Silence of Lorna), we will take out the handkerchiefs and continue with a comedy.
---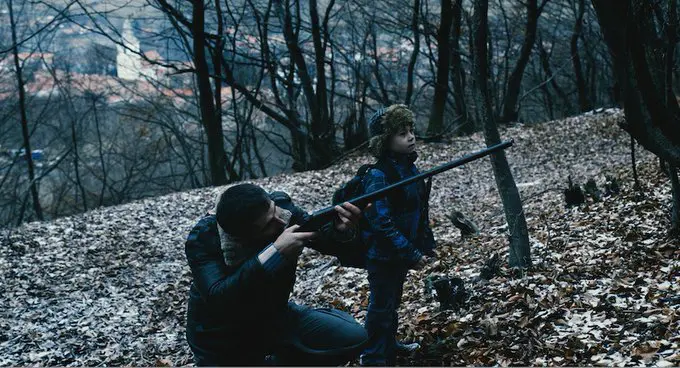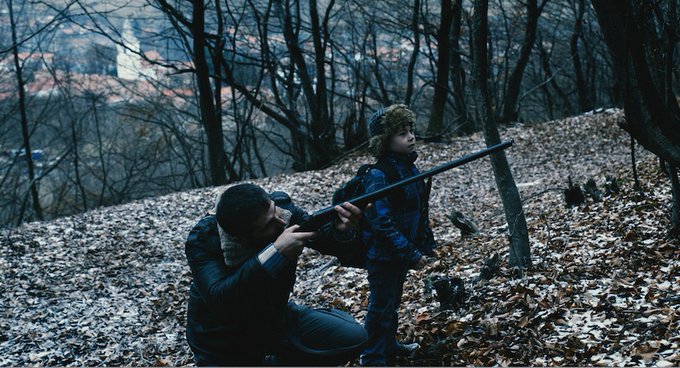 R.M.N by Cristian Mungiu
no casting or script information
Our desire to see the film in Cannes: In general, we like the Mungiu films.
---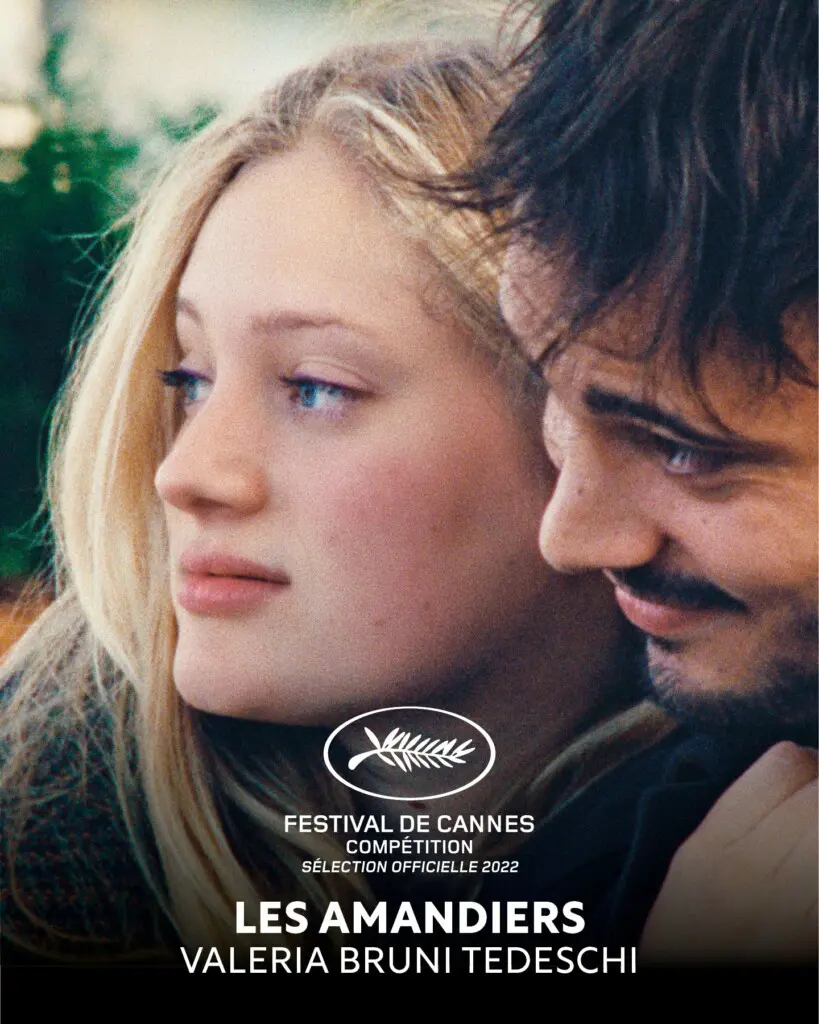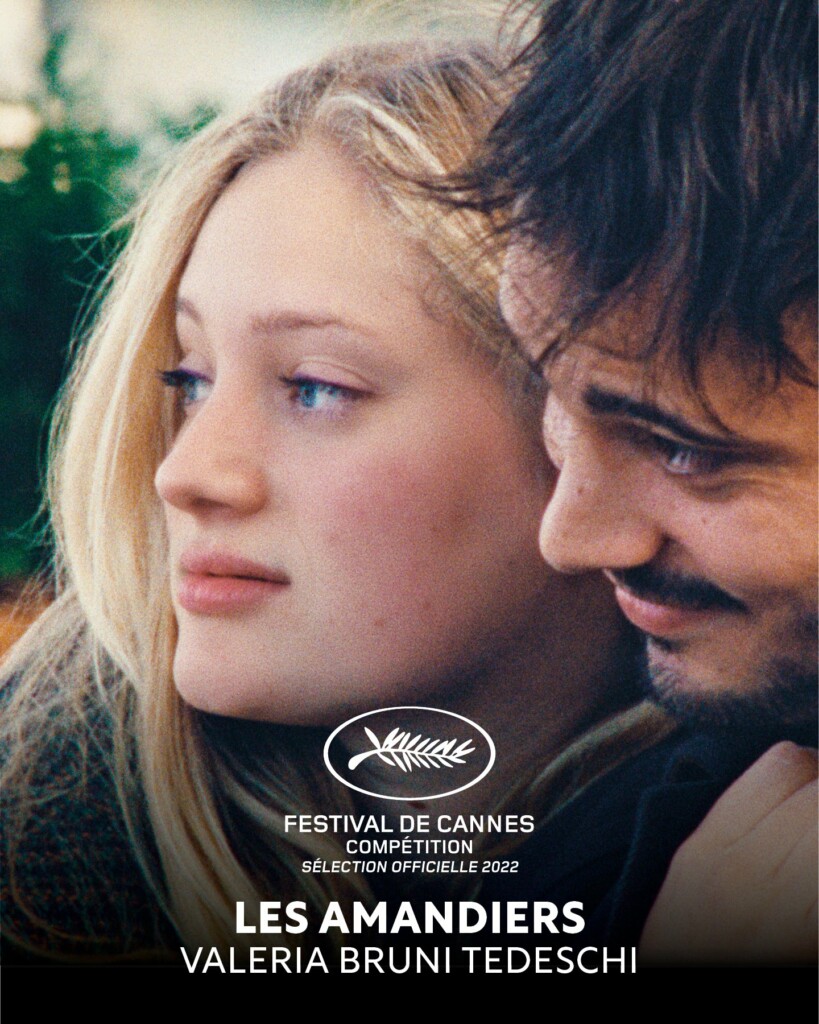 Les Amandiers by Valeria Bruni Tedeschi
With Louis Garrel, Micha Lescot, Nadia Tereszkiewicz
" The story takes place at the end of the 1980s. Stella, Victor, Adèle, Etienne are twenty years old. They pass the entrance examination for the famous school created by Patrice Chéreau and Pierre Romans at the Théâtre des Amandiers in Nanterre. Theborn at full speed in life, passion, play, love, together they will live the turning point of their lives but also their first tragedy. »
Our desire to see the film at Cannes:the subject attracts us: < strong>Patrice Chéreau.
---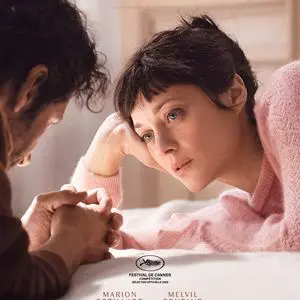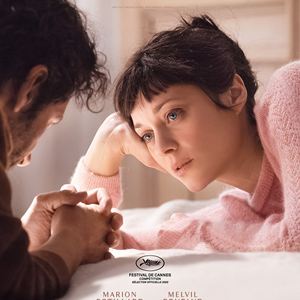 Brother and sister by Arnaud Desplechin
With Marion Cotillard, Melvil Poupaud, Benjamin Siksou, Golshifteh Farahani
« A brother and a sister on the verge of fifty… Alice is an actress, Louis was a teacher and a poet. They no longer speak to each other and have avoided each other for more than twenty years, but they will meet when their parents die. »
Our desire to see the film in Cannes: Desplechin in general, we appreciate .
---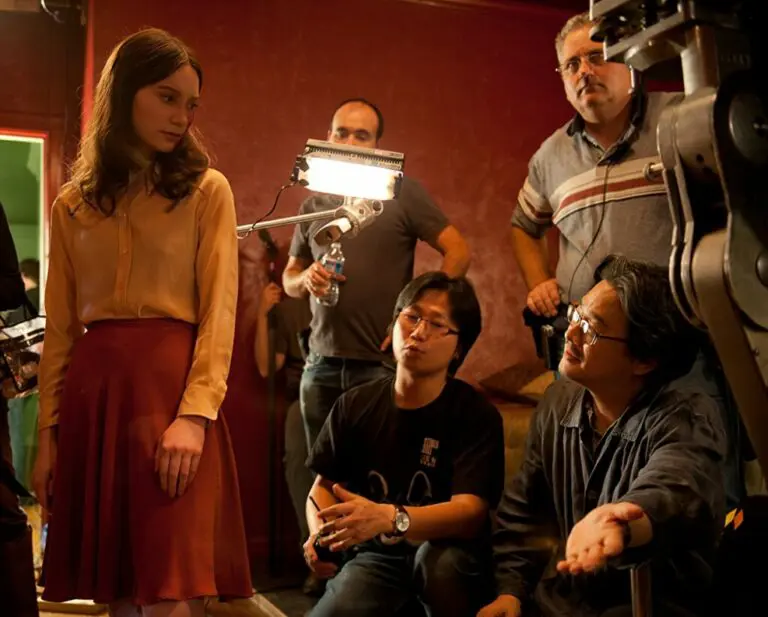 Decision to Leave by Park Chan-wook
With Tang Wei, Go Kyung-pyo, Park Hae-il
" An honest cop investigates a suspicious mountain death. Soon, he begins to suspect the wife of the deceased while being attracted to her… »
Our desire to see the film in Cannes: reserved; but maybe we will have a good surprise?
---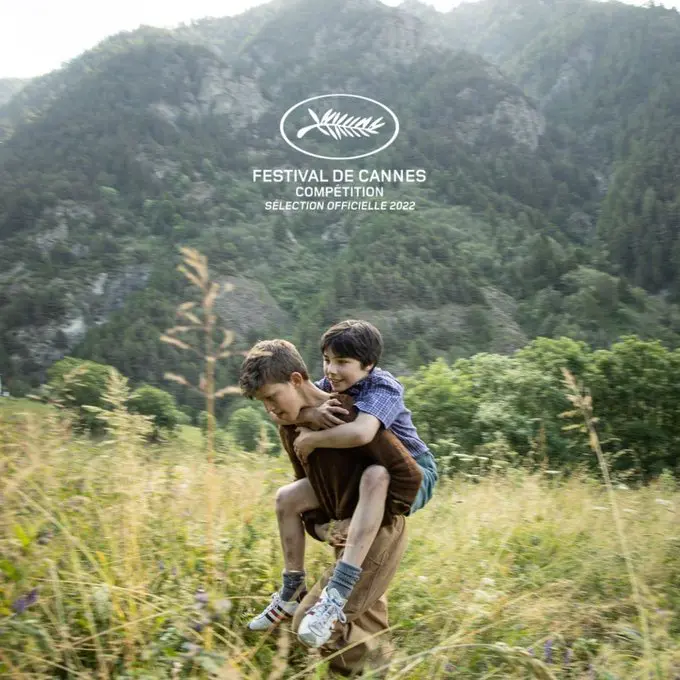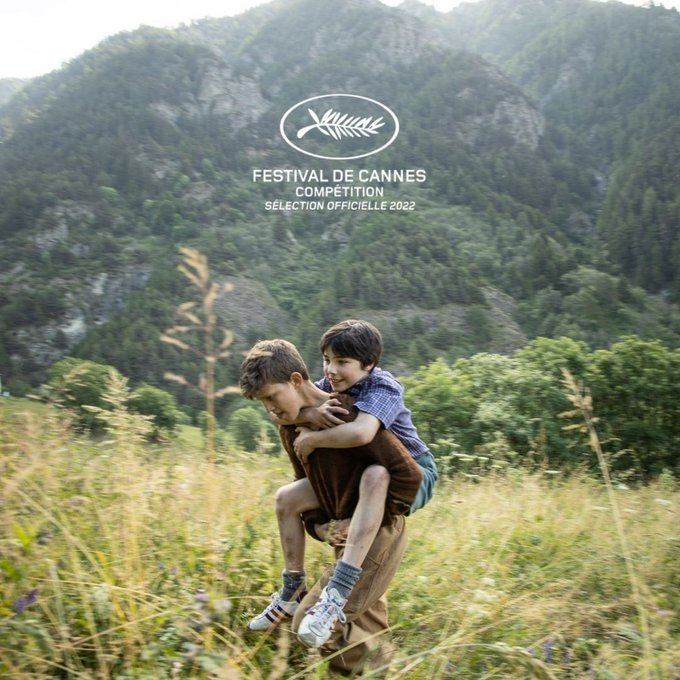 The Eight Mountains / Le otto montagne by Charlotte Vandermeersch, Felix Van Groeningen ;Italy/Belgium
With Luca Marinelli, Louis Garrel, Alessandro Borghi, Filippo Timi and Elena Lietti .
Pietro is a city kid. The summer of his eleventh birthday, his parents rented a house in Grana, in the heart of the Aosta Valley. There, he befriends Bruno, a cowherd of his age. Both travel tirelessly through mountain pastures, forests and steep paths. Twenty years later, the young man will return to Grana to find refuge there and try to reconcile with hiswe passed.
Our desire to see the film in Cannes: Not the film that we expect the most, but maybe we will have a good surprise?
---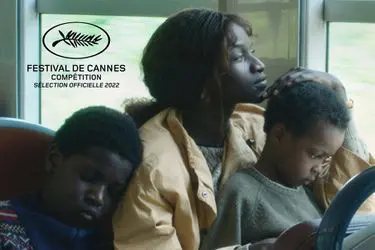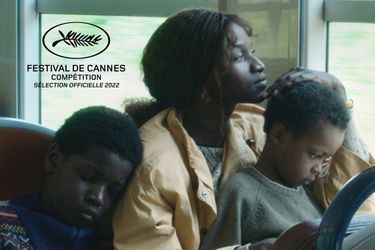 A little brother by Leonor Serraille
With Annabelle Lengronne, Ahmed Sylla, Stéphane Bak
" A family chronicle set over 30 years. At the end of the 1980s, a woman arrived from Africa and settled in the suburbs of Paris with her two sons. From this installation until today, construction and deconstruction of an ordinary family. »
Our desire to see the film at Cannes: We all loved Jeune Femme , which fully deserved its golden camera. It is an understatement to say that the new film by Leonor Serraille is eagerly awaited.
---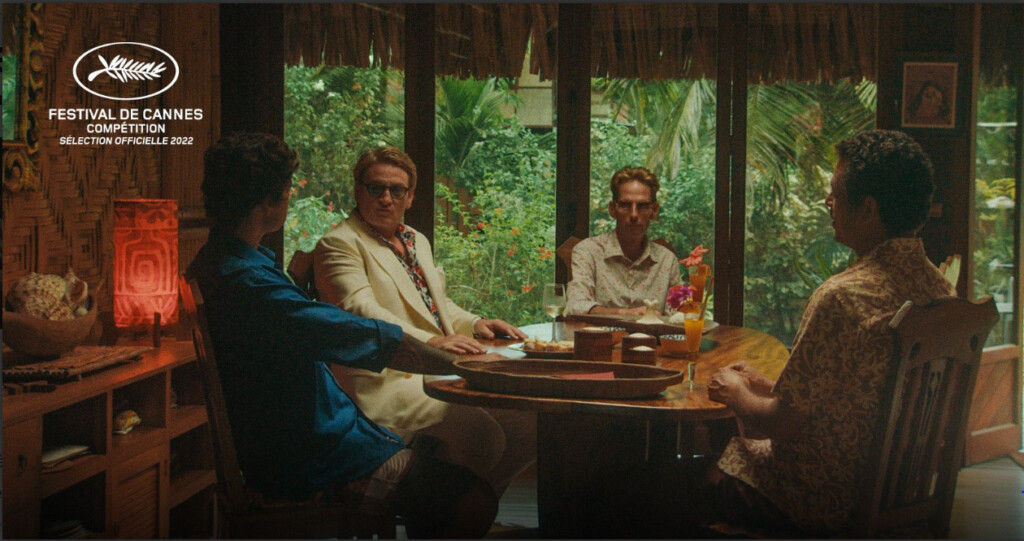 PACIFICATION by Albert Serra
With Benoît Magimel, Sergi López, Laura Poulvet
On a Pacific island, the thwarted love story between a French diplomat and a Polynesian writer, against a backdrop of racial tensions, political crises and 'espionage.
Our desire to see the film in Cannes: Very eager. Undoubtedly a sensory hope apart.
---
Cannes Premiere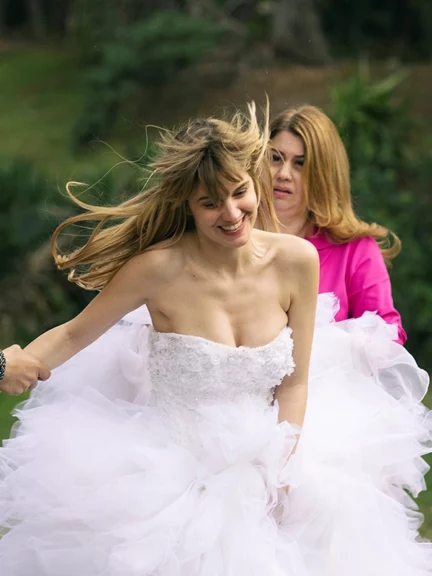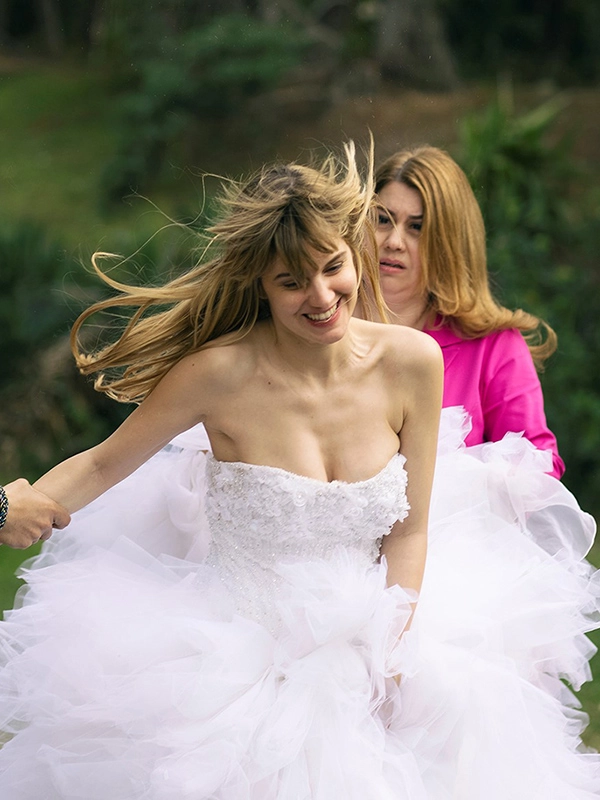 DODO by Panos H. KOUTRAS
With Akis Sakellariou, Smaragda Karydi, Marisha Triantafyllidou
A dodo, a bird that disappeared 3000 years ago, appears in Athens in the luxurious residence of a family on the verge of ruin for which the account countdown has begun: the crucial and life-saving 38 hours that separate her from the marriage of their daughter to a wealthy heir. The boundaries between sanity and madness will be tested andthe situation will soon be out of control.
Our desire to see the film in Cannes:
---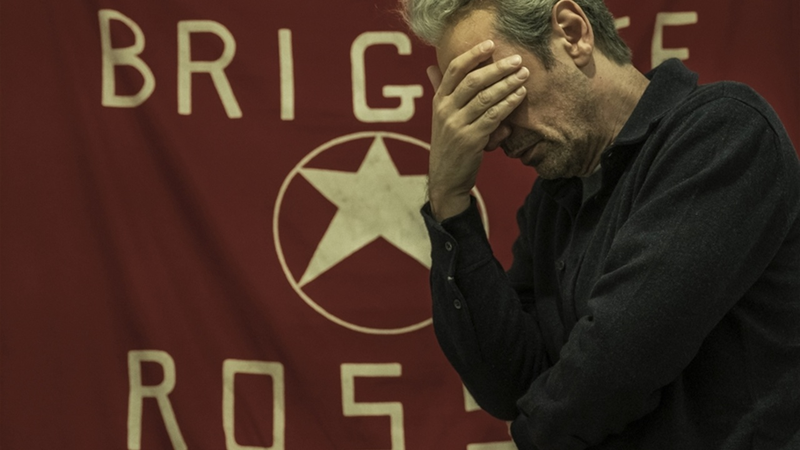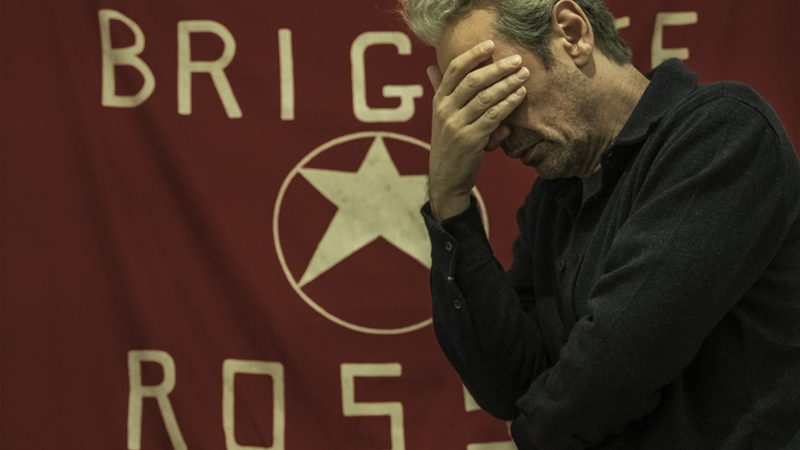 ESTERNO NOTTE by Marco BELLOCCHIO
WithFabrizio Gifuni, Margherita Buy, Toni Servillo
The assassination of Aldo Moro by the Red Brigades in 1978.
Our desire to see the film in Cannes: a serial version of Buongiorno Notte ; in itself it's not uninteresting (the film was excellent), but you don't go to Cannes to see series…
---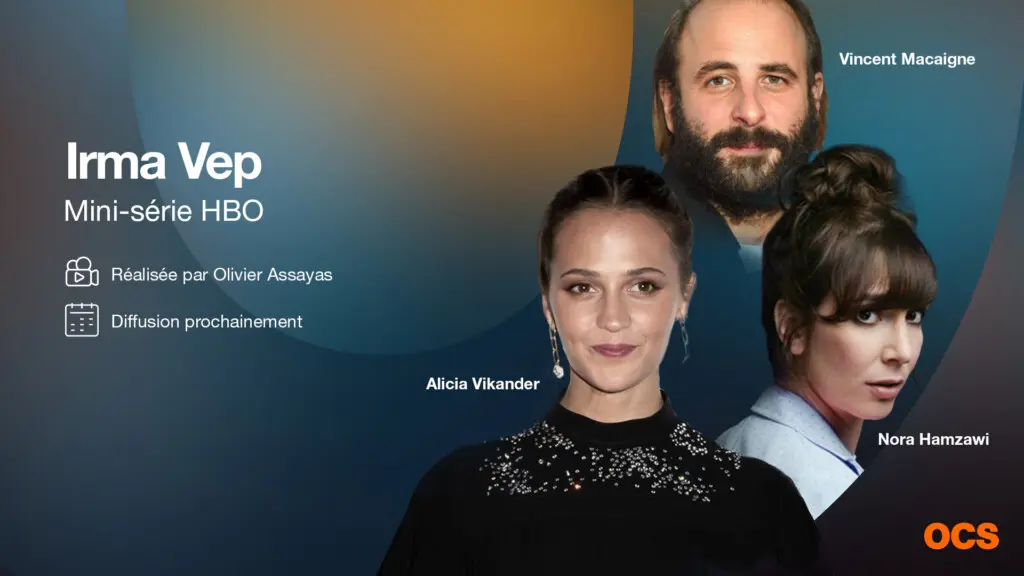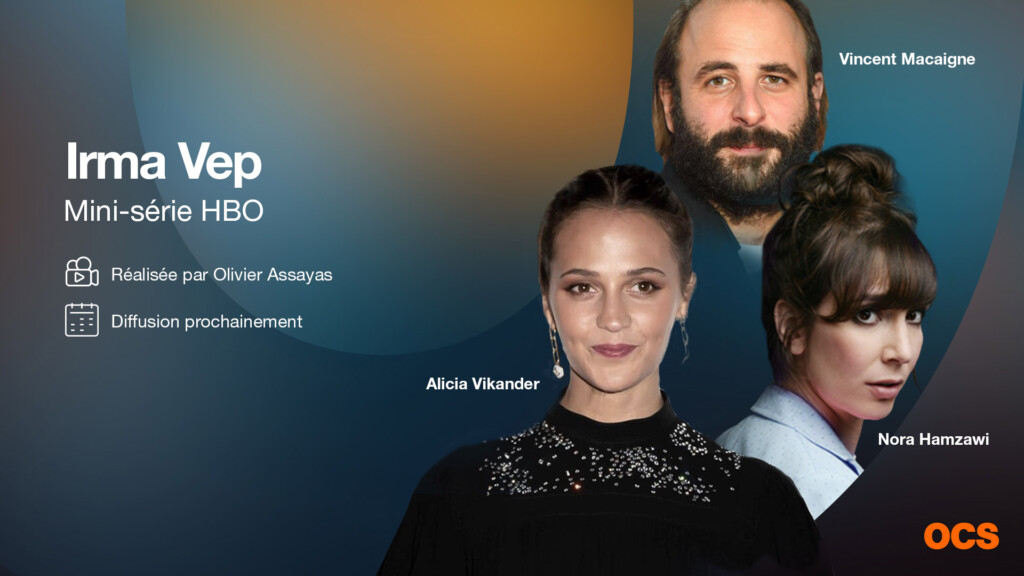 IRMA VEP by Olivier ASSAYAS
With Alicia Vikander, Vincent Macaigne, Jeanne Balibar
Based on the eponymous film by Olivier Assayas (1996).
Mira, an American movie star upset by her recent breakup, leaves for France to star as Irma Vep in a remake of the French silent film classic , Les Vampires by Louis Feuillade, role formerly played by Musidora.
Our desire to see the film in Cannes: same feedback as for Bellochio, even though Irma Vep is arguably Assayas' best film, seeing an HBO series in Cannes doesn't excite us that much.
---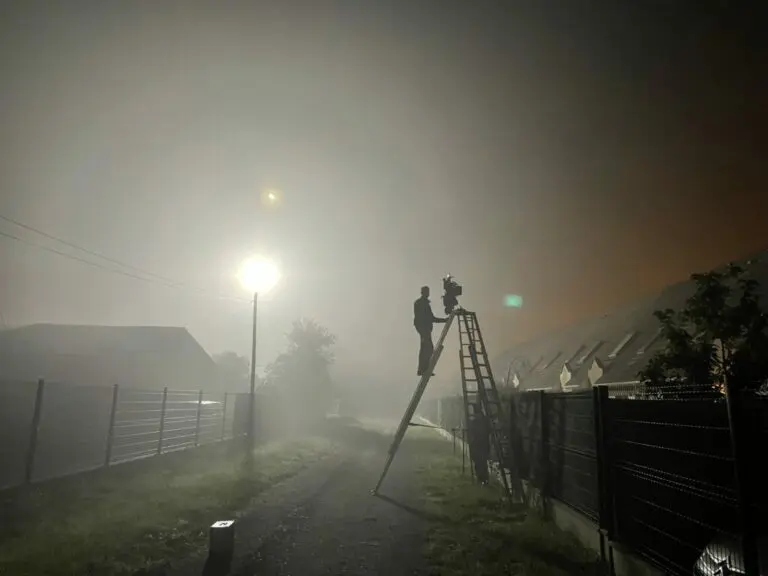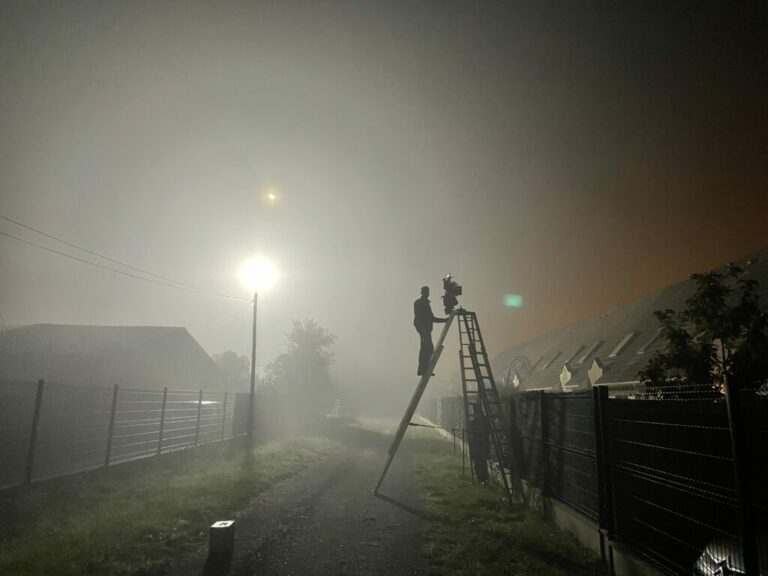 NOS FRANGINS by Rachid BOUCHAREB
With Reda Kateb, Lyna Khoudri, Raphaël Personnaz
Inspired by the Malik Oussekine case, a case of police violence that caused the death of Malik Oussekine, 22, on the night of December 5 to 6, 1986 , after several weeks of student protest against a projectof university reform.
Our desire to see the film in Cannes: the cast is enticing, but we are not fond of Bouchareb so…
---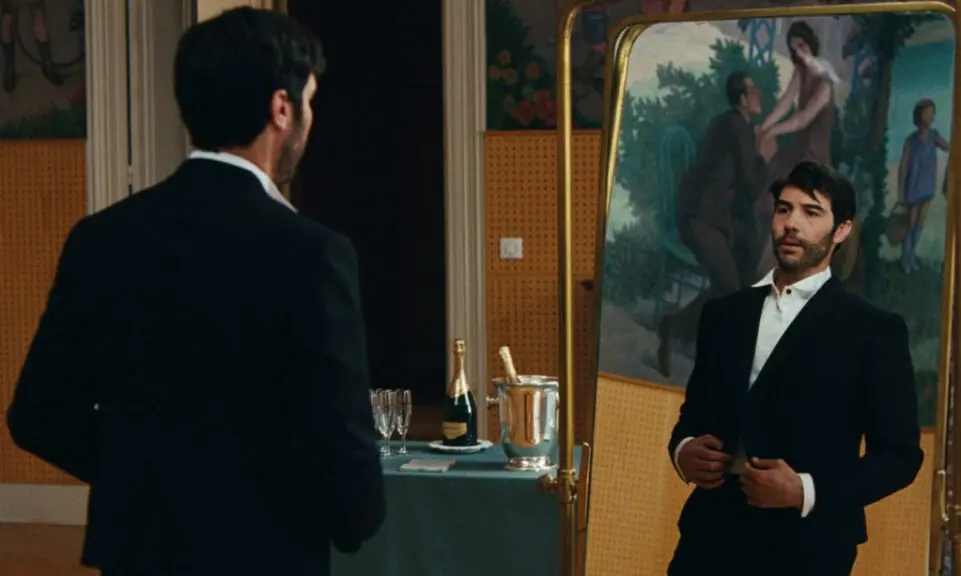 DON JUAN by Serge Bozon France
With Tahar Rahim, Virginie Efira, Alain Chamfort
In 2022, Don Juan is no longer the man who seduces all women, but a man obsessed with a single woman: the one who abandoned him
Our desire to see the film in Cannes: very low, we will do without doubt the dead end.
---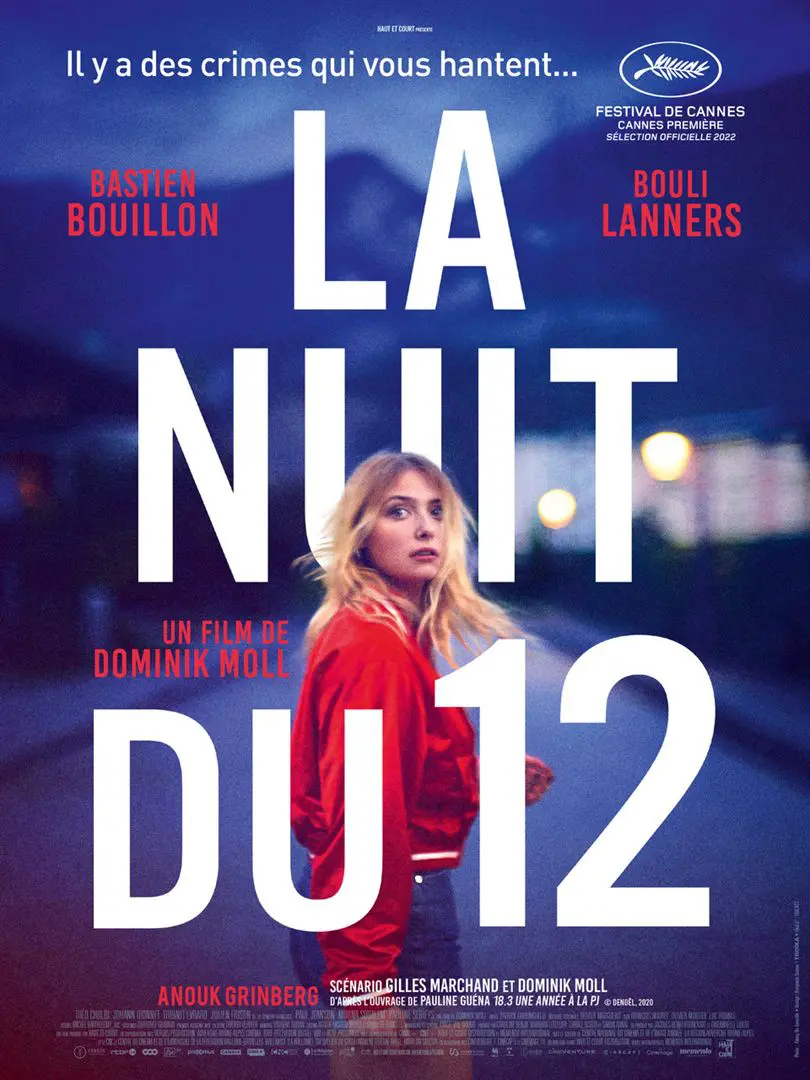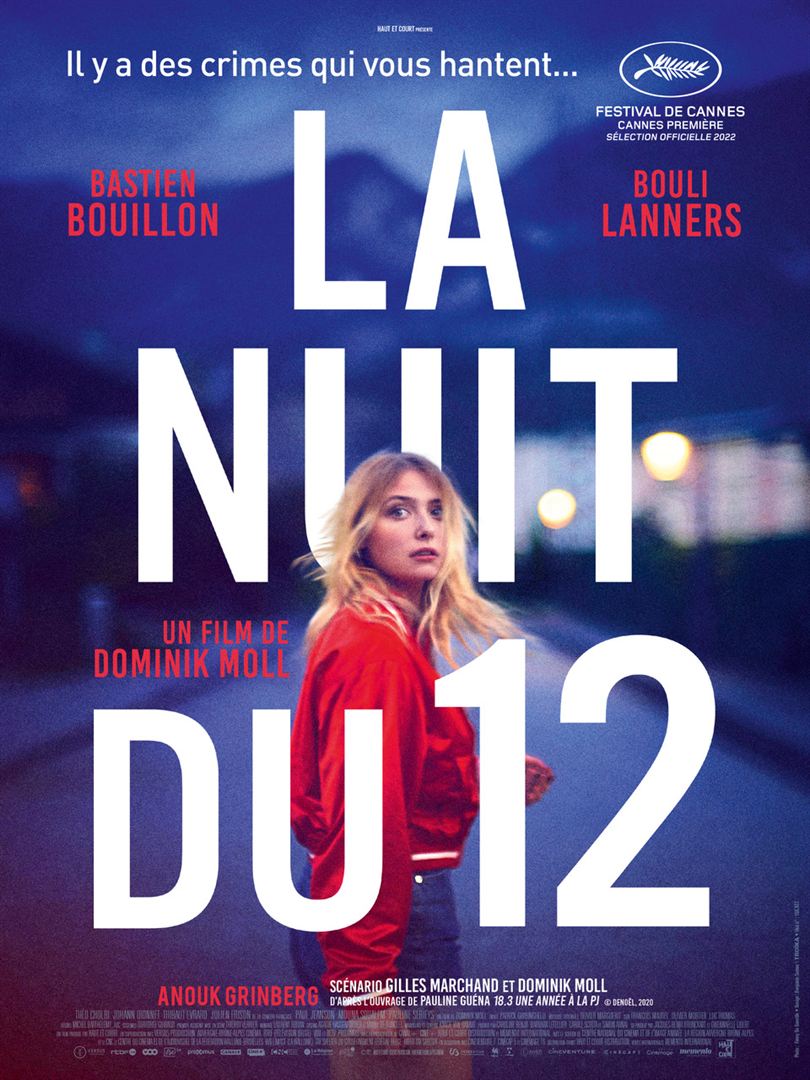 The Night of the 12th by Dominik Moll
With Bastien Bouillon, Bouli Lanners, Anouk Grinberg
" In the corridors of the Judicial Police, it is said that each investigator has a crime that haunts him. Yohan has just been appointed group leader at the Criminal Brigade of Grenoble, and for him, it is the murder of Clara. For his investigation, Yohan teams up with a man named Marceau. »
Our desire to see the film in Cannes: yes, hoping that the director of Harry a friend who wishes you well returns finds his trademark bittersweet-intriguing tone.
---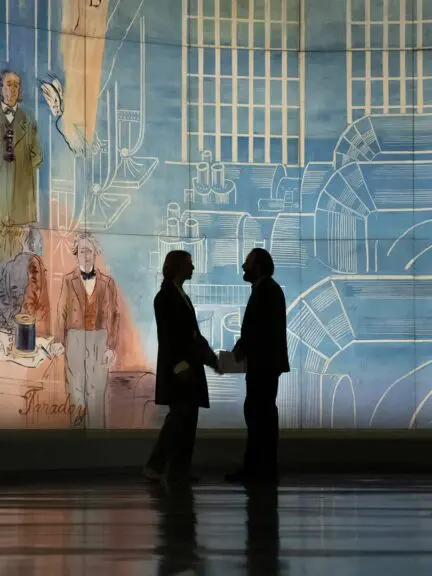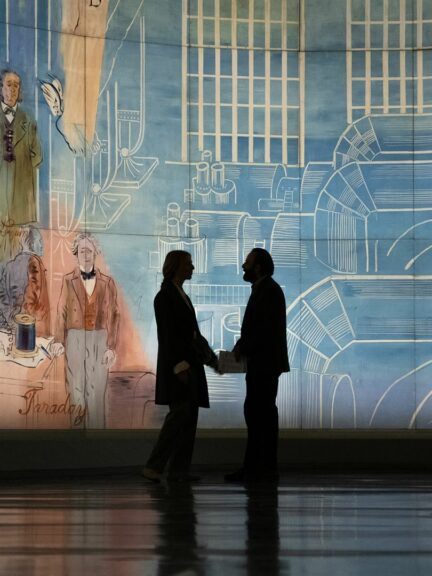 Chronicle of a temporary affair by Emmanuel Mouret
With Sandrine Kiberlain, Vincent Macaigne, Georgia Scalliet
"A single mother and a married man become lovers. Committed to seeing each other only for pleasure and not experiencing any feelings of love, they are increasingly surprised by their complicity… »
Our desire to see the film in Cannes: Emmanuel Mouret progresses from film to film. He's not so turned on himself anymoreitself and its cinematographic language had already seduced two years ago, for the aborted edition.
---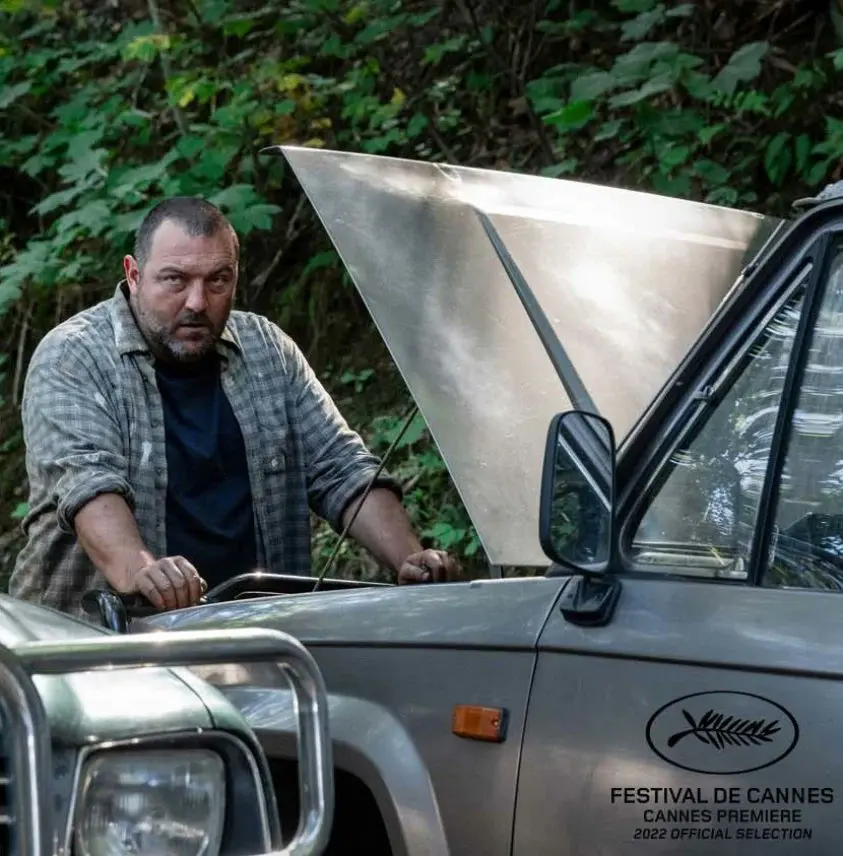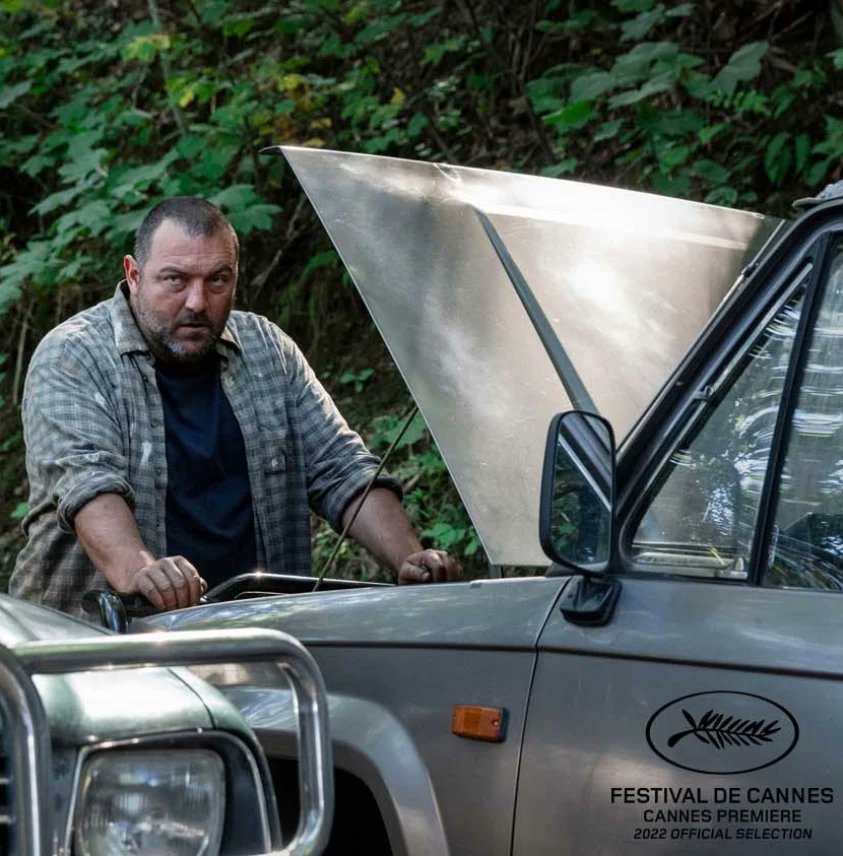 AS BESTAS by Rodrigo Sorogoyen
France/Espagne
With Denis Ménochet, Marina Foïs, Luis Zahera
Antoine and Olga, a French couple, have long since settled in a small village in Galicia. They practice eco-responsible agriculture and restore abandoned houses to facilitate repopulation. Everything should be idyllic if not for their opposition to a wind turbine project that creates a serious conflict with their neighbors. The tension will rise to the point of irreparability.
Un Certain Regard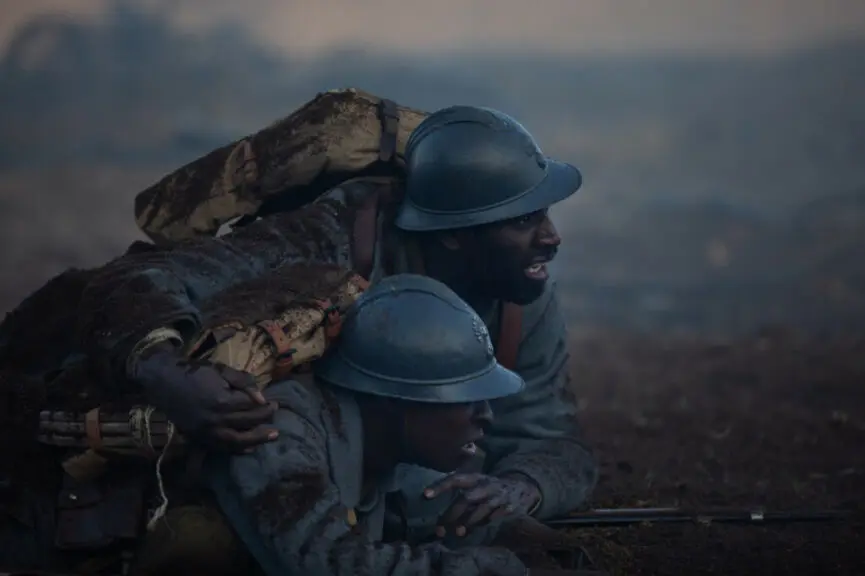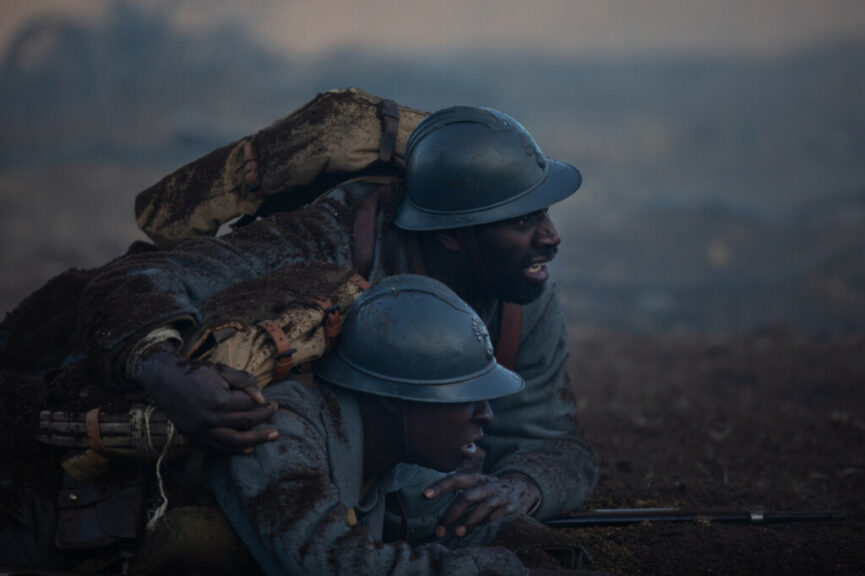 Father & Soldier / Tirailleurs by Mathieu Vadepied – Opening film
With Omar Sy, Alassane Diong et Jonas Bloquet
The film highlights the story of the Senegalese riflemen, forgotten heroes of the First World War, who were forced to leave their homeland and fight for the liberation of France.
---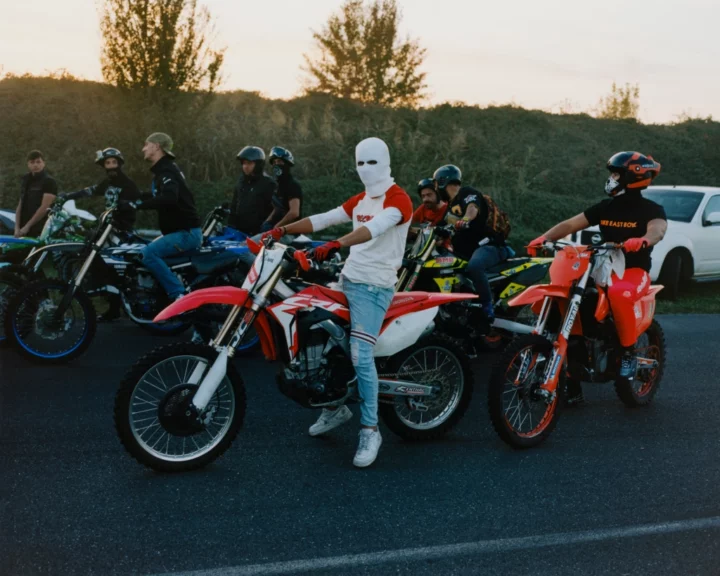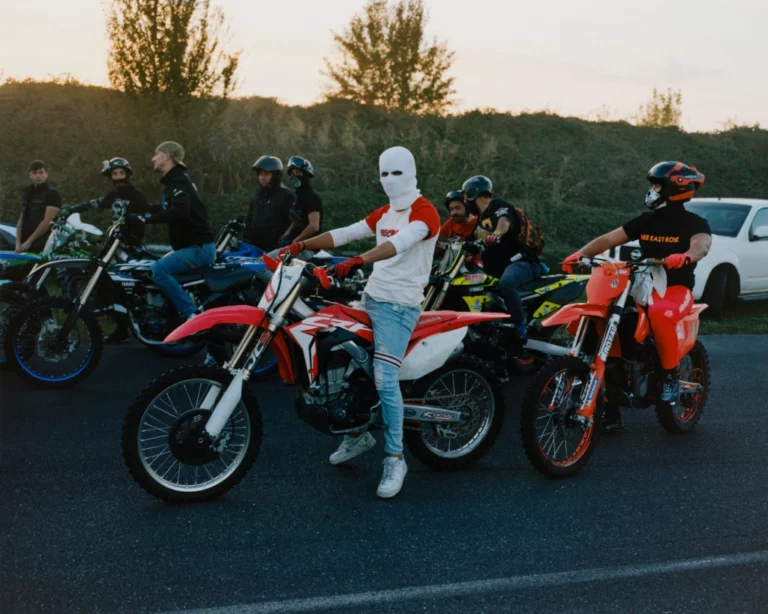 Rodeo by Lola Quivoron
A first fiction feature in the world of cross-bitumen bikers and urban and clandestine rodeos. A CG Cinéma production sold by Les Films du Losange
With Julie Ledru, Yanis Lafki, Louis Sotton
Our desire to see the film in Cannes: to discover, without opinion if only the subject reminds us of the first films of Rebecca Zlotowski.
---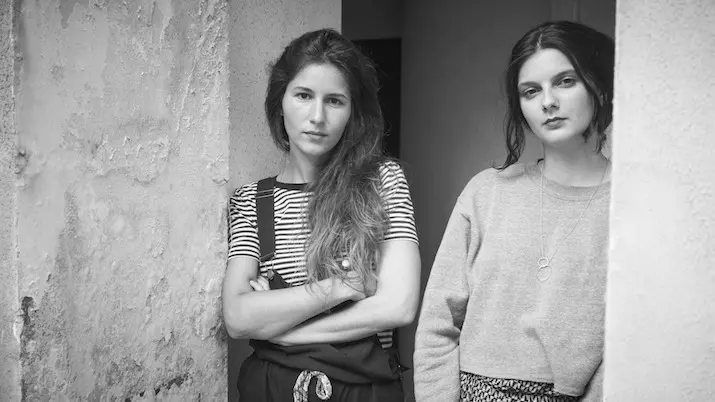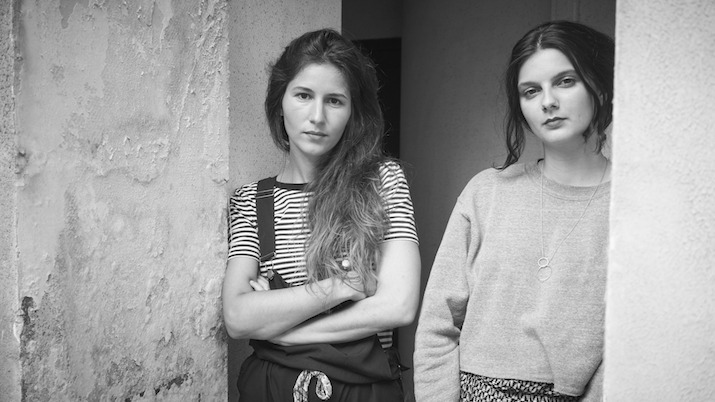 THE WORST by Lise AKOKA, Romane GUERET
With Johan Heldenbergh, Matthias Jacquin, Mallory Wanecques, Loïc Pech
A group of teenagers are spotted during a wild casting call in their neighborhood and selected to star in a feature film for a summer. The film tells the story of this shooting and the bonds that will be tied there.
---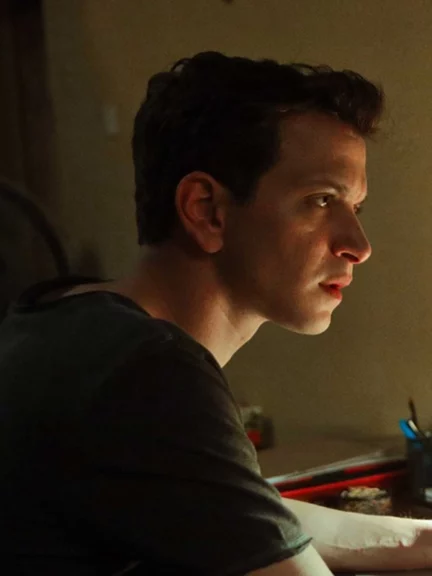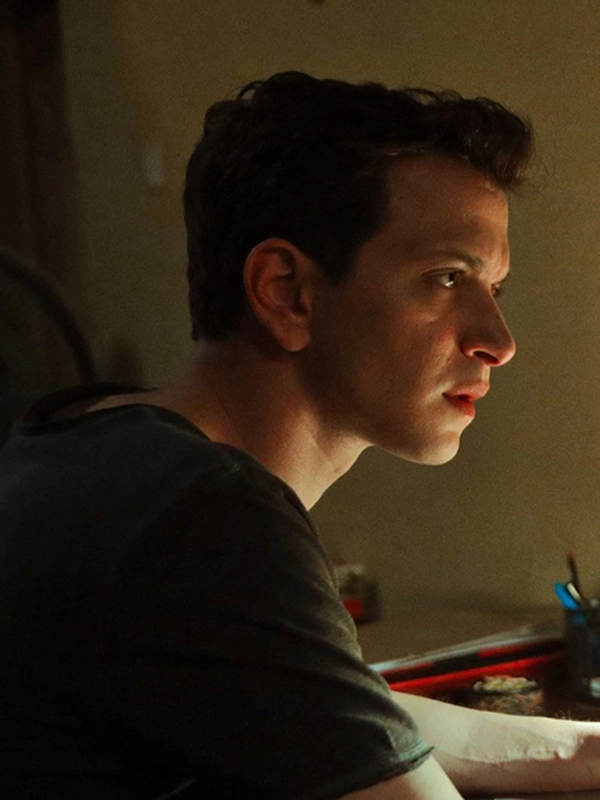 BURNING DAYS / KURAK GÜNLER by Emin ALPER
With Selahattin Paşalı, Ekin Koç, Erol Babaoğlu
Emre, a young prosecutor is transferred to the small town of Balkaya. He slowly finds himself drawn into politics and inevitably grows closer to Murat, the owner of the local newspaper.
---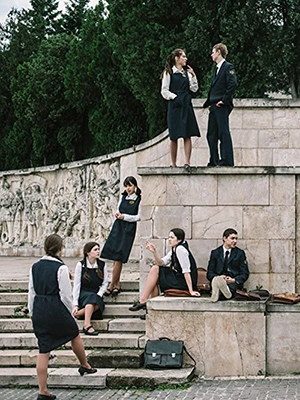 METRONOM by Alexandru BELC
With Ara Bugarin, Șerban Lazarovici, Vlad Ivanov, Mara Vicol, Mihai Călin, Andreea Bibiri
Romania, fall 1972. Ana, a17-year-old girl, learns that her boyfriend will definitely flee the country in a few days. The two lovers decide to spend their last days together.
---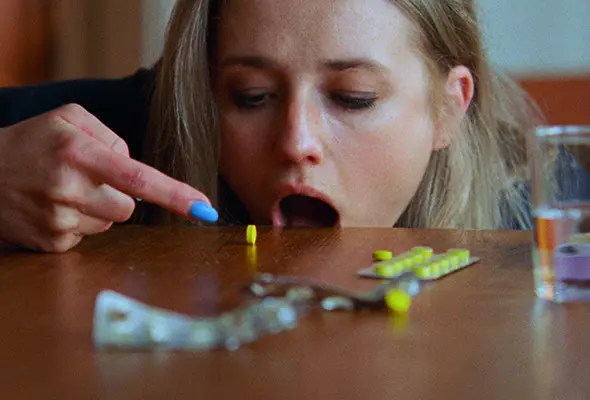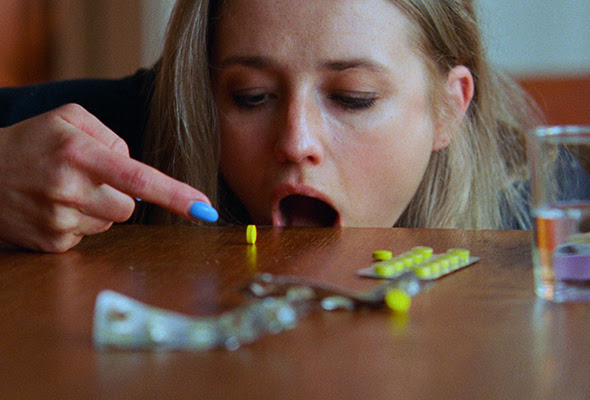 SICK OF MYSELF by Kristoffer BORGLI
With Kristine Kujath Thor
When Signe's partner suddenly finds huge success as an artist, she will create a special identity for herself.
---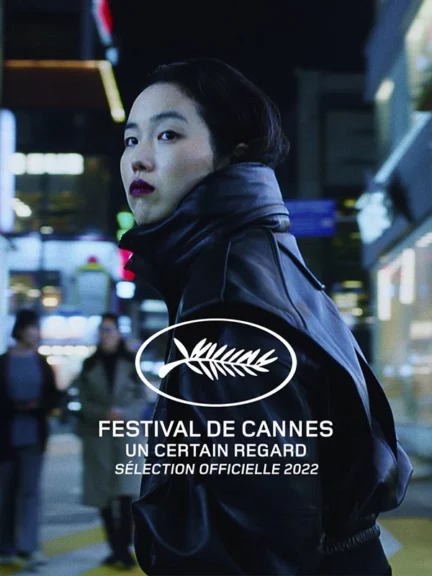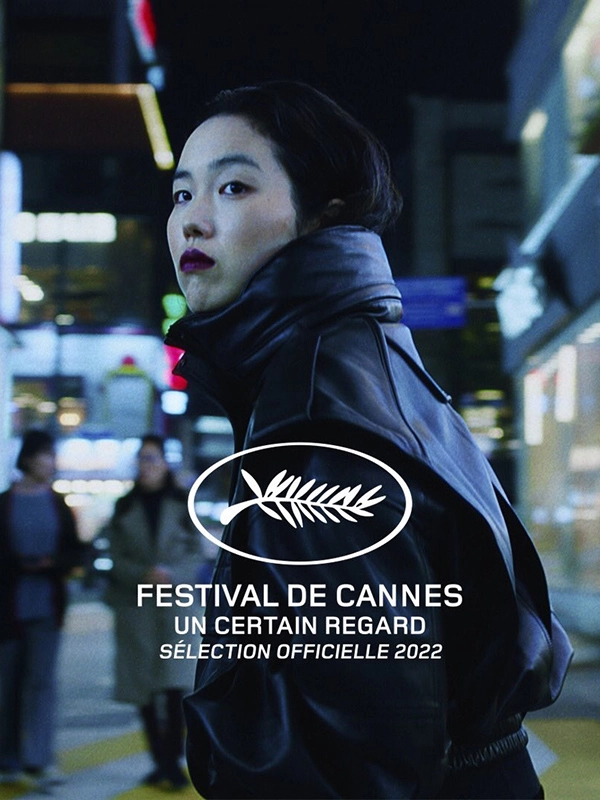 ALL THE PEOPLE I'LL NEVER BE by Davy CHOU
With Ji-min Park, Oh Kwang-rok, Guka Han
Seoul. Freddie, a 25-year-old Frenchwoman, returns for the first time to Korea, the country where she was born before being adopted by a French couple. When she decides to look for her birth parents, her journey takes an unexpected turn.
---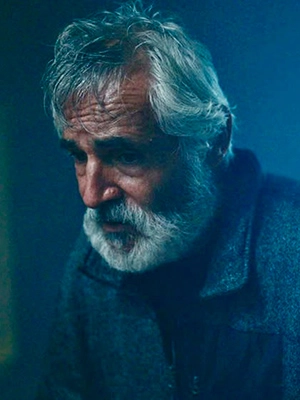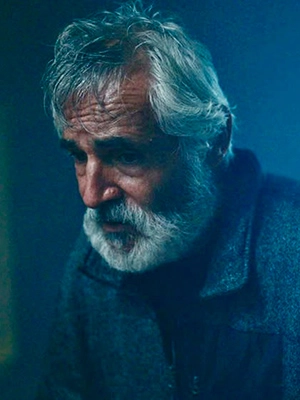 DOMINGO Y LA NIEBLA(DOMINGO AND THE MIST) by Ariel ESCALANTE MEZA
With Carlos Ureña, Sylvia Sossa
The neighborhood where 65-year-old Domingo lives is threatened by thugs hired by a developer to evict residents. Domingo does not intend to abandon his land, even if it means resorting to violence…
---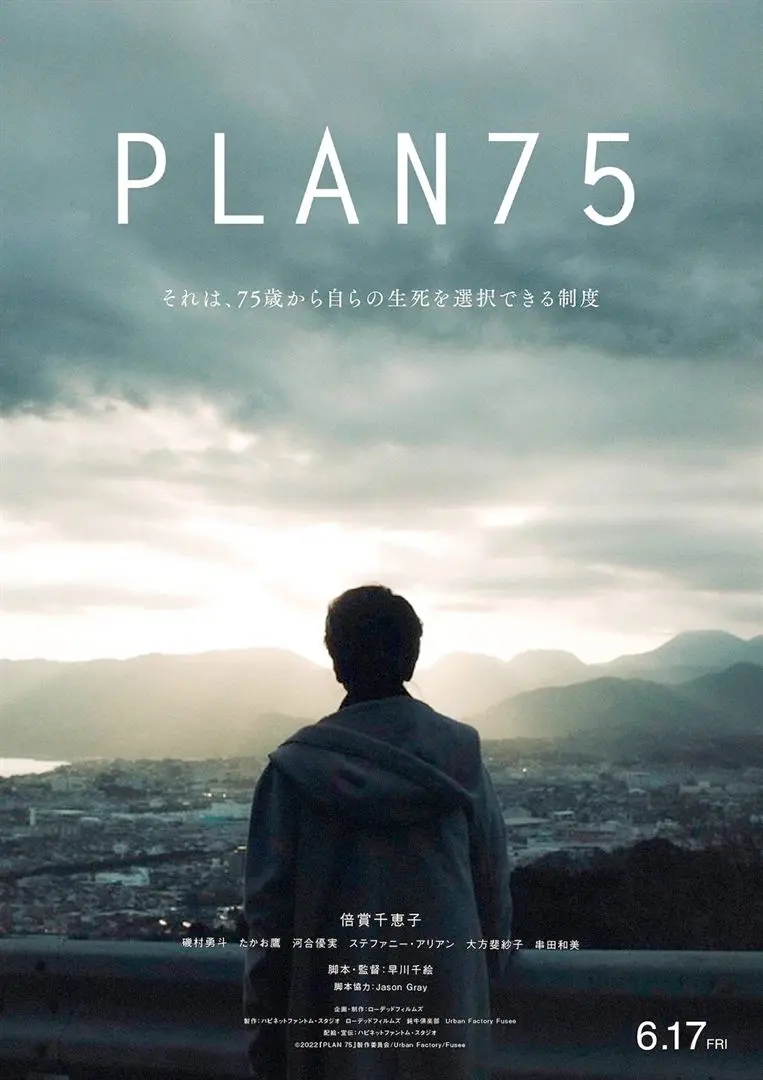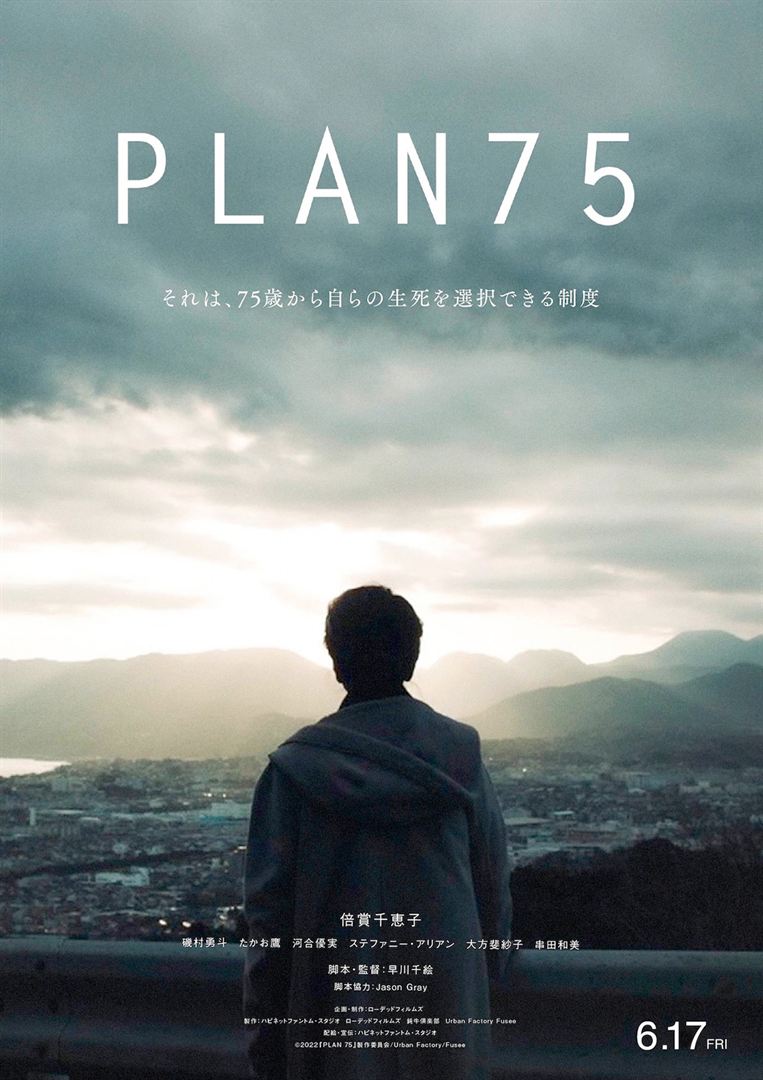 PLAN 75 by HAYAKAWA Chie
With Chieko Baisho, Hayato Isomura, Yumi Kawai
In a Japan of the near future, the government programemental Plan 75 encourages seniors to voluntarily euthanize as a remedy for a super-aged society. An elderly woman whose means of survival disappear, a pragmatic Plan 75 salesman and a young Filipino laborer face life and death choices.
---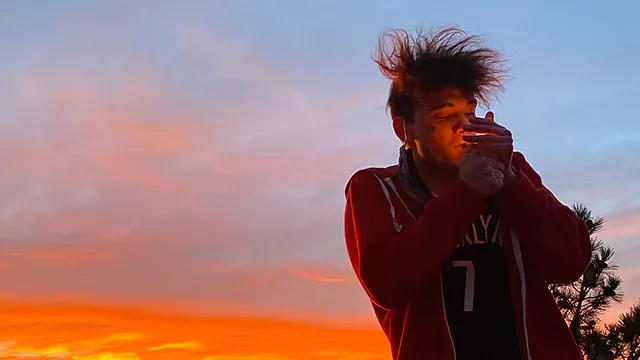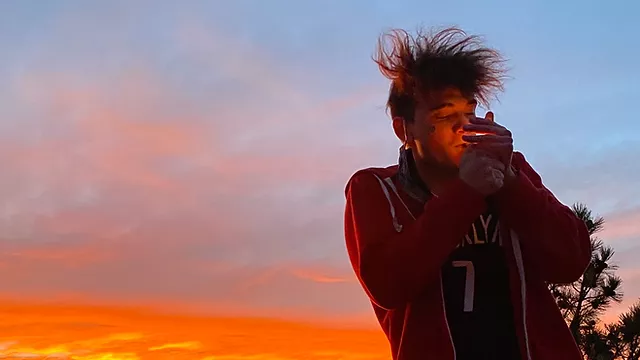 BEAST by Riley KEOUGH, Gina GAMMELL
The intertwined stories of three men living on the Pine Ridge Indian Reservation. Three tales explore the concept of belonging: a child belonging to a family, a man belonging to "America" ​​and an elder belonging to his tribe.
---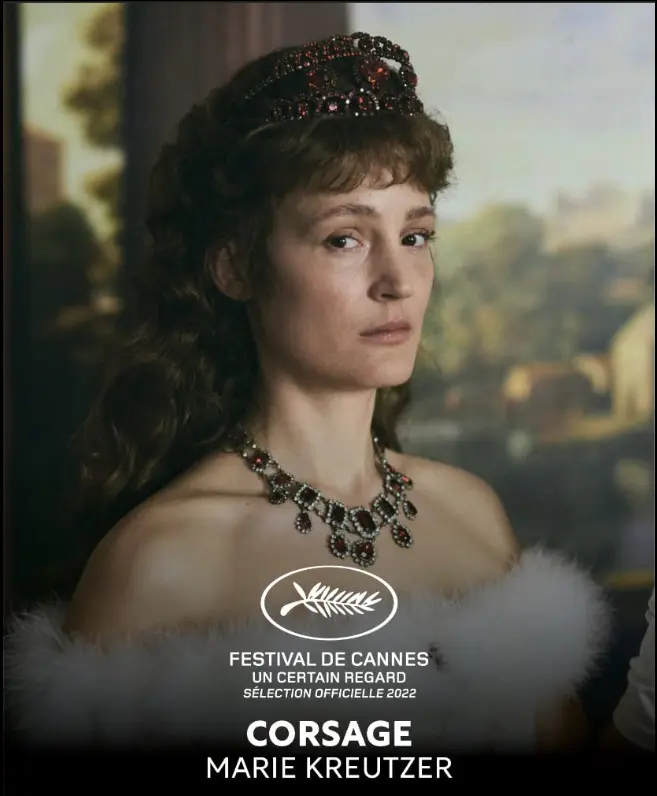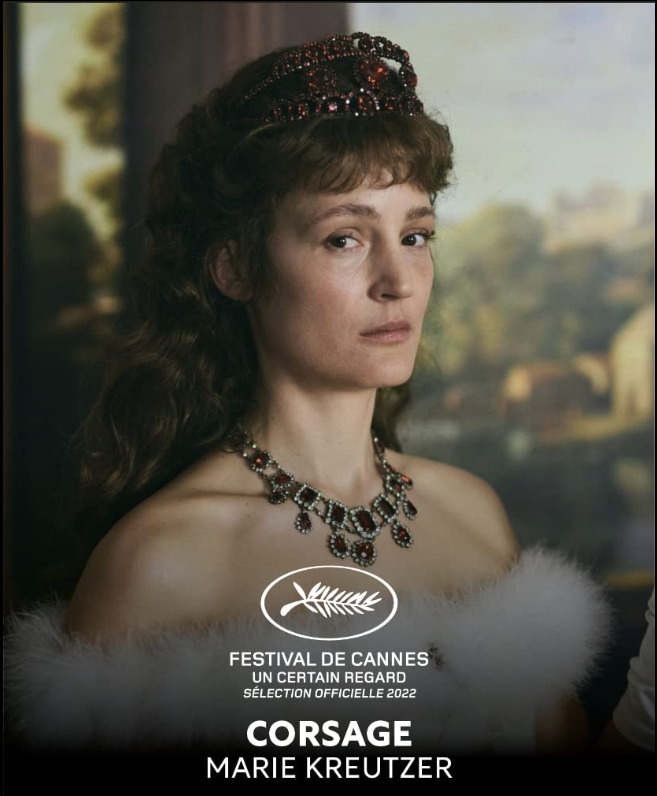 CORSAGE by Marie KREUTZER
With Colin Morgan, Vicky Krieps, Finnegan Oldfield, Tamás Lengyel, Alma Hasun, Raphael von Bargen, Aaron Friesz, Manuel Rubey, Katharina Lorenz, Jeanne Werner, Alexander Pschill, Florian Teichtmeister, Eva Spreitzhofer, Marlene Hauser, David Oberkogler, Ivana Urban, Oliver Rosskopf, Stefan Puntigam
Christmas 1877, Elisabeth of Austria (Sissi), celebrates her 40th birthday. First lady of Austria, wife of Emperor François-Joseph I, she has no right to express herself and must remain forever the beautiful and young empress. To meet these expectations, she adheres to a rigorous regimen of fasting, exercise, hair styling and daily height measurement. Suffocated by these conventions, eager for knowledge and life, Elisabeth rebels more and more against this image.
---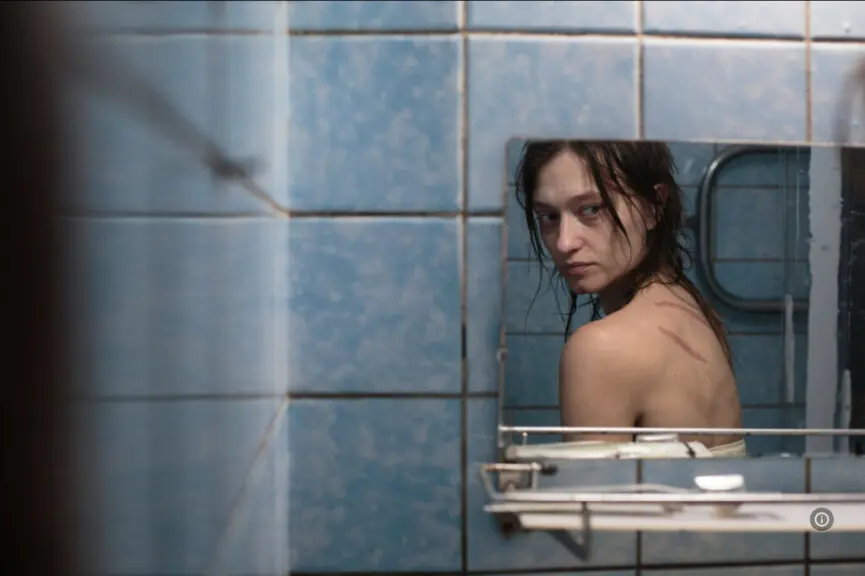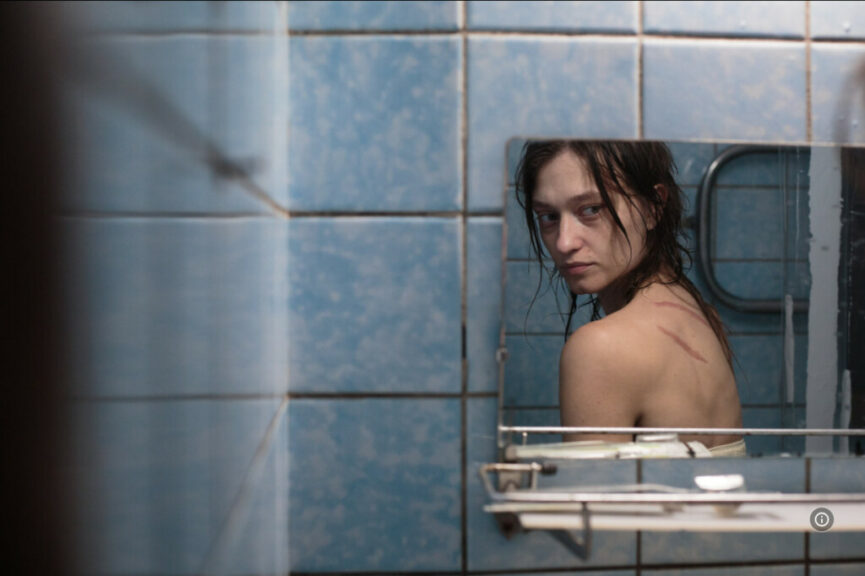 BUTTERFLY VISION / BACHENNYA METELYKA by Maksim NAKONECHNYI
With Rita Burkovska, Natalya Vorozhbit, Daria Lorenci
In the Donbass. A female soldier, codenamed Butterfly, is exchanged after being captured for two months. Arriving home, she tries to recover from her trauma and discovers that she is pregnant by her jailer who raped her. Before the abortion, she begins to doubt…
---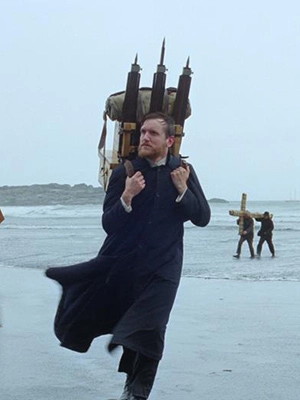 GODLANDS . VANSKABTE LAND / VOLAÐA LAND by Hlynur PÁLMASON
With Elliott Crosset Hove, Vic Carmen Sonne, Ingvar E. Sigurðsson, Jacob Ulrik Lohmann
Late 19th century. A young Danish priest arrived in Iceland has the mission to build a church and photograph the population in the middle of inhospitable landscapes. As he fulfills his duty, an unlikely love affair develops along with a violent conflict…
---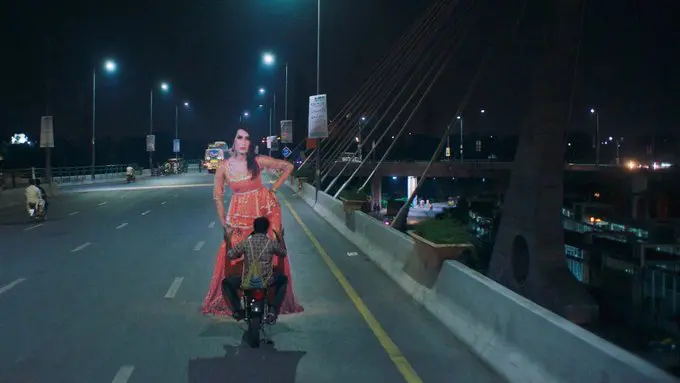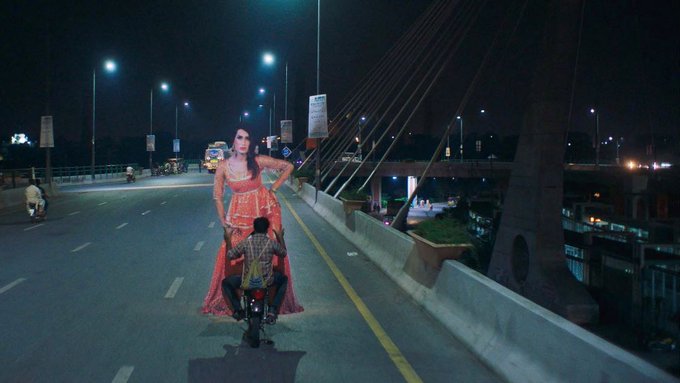 JOYLAND by Saim SADIQ
With Sana Jafri, Ali Junejo, Sohail Samee
---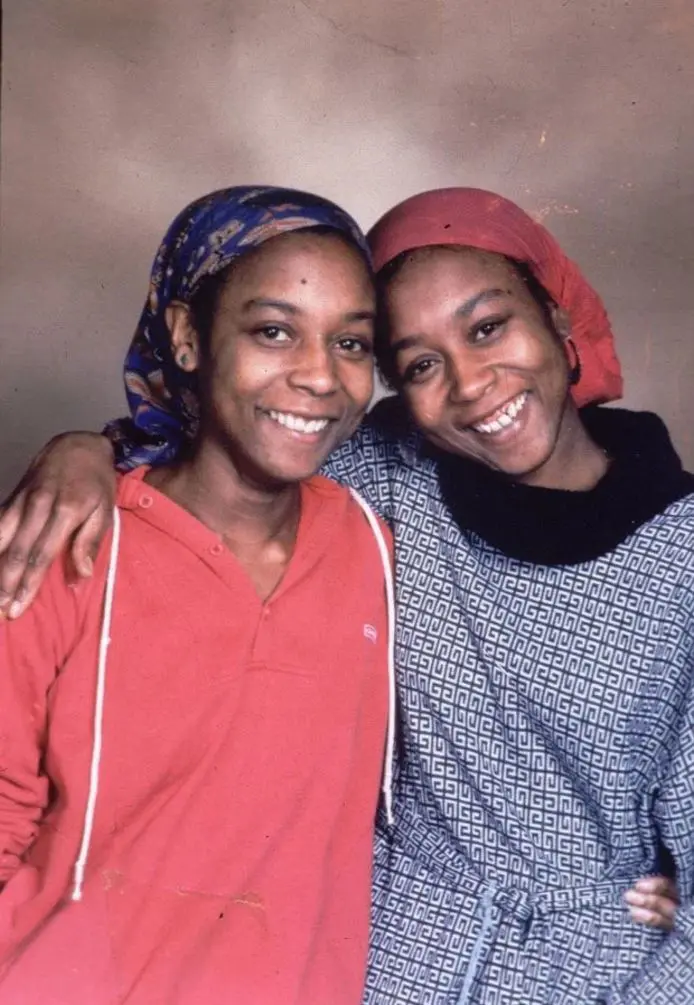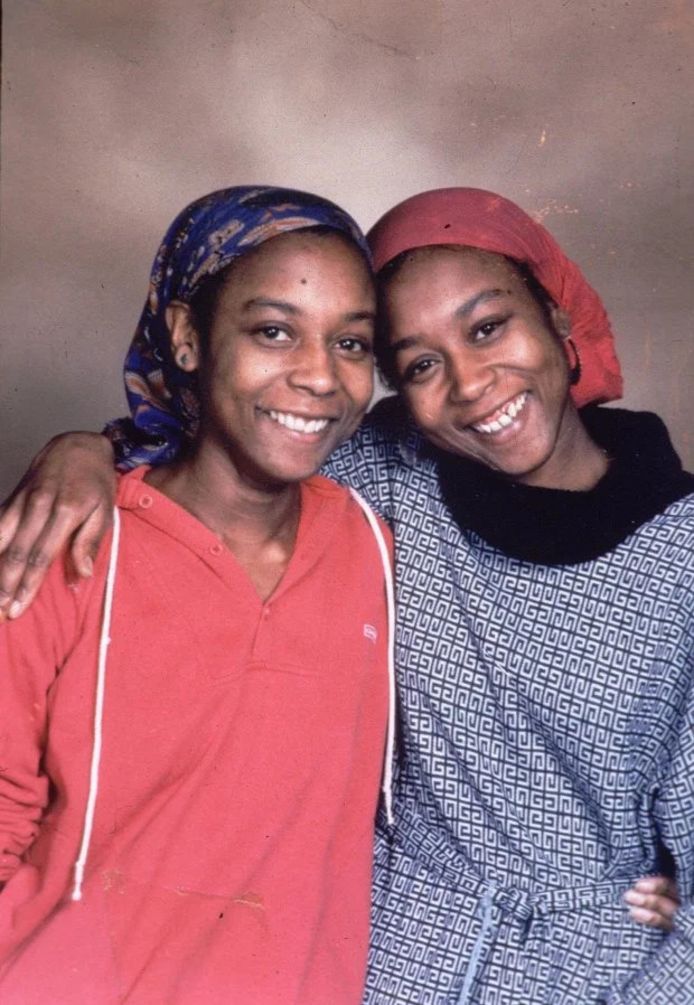 THE SILENT TWINS by Agnieszka SMOCZYNSKA
With Letitia Wright, Tamara Lawrance, Amarah-Jae St. Aubyn
Two silent twin sisters only communicated with each other through a language and codes they invented. Arrived in adolescence, they became interested in science fiction, boys and crimes. Their bond so strong has gradually turned into something very dangerous…
---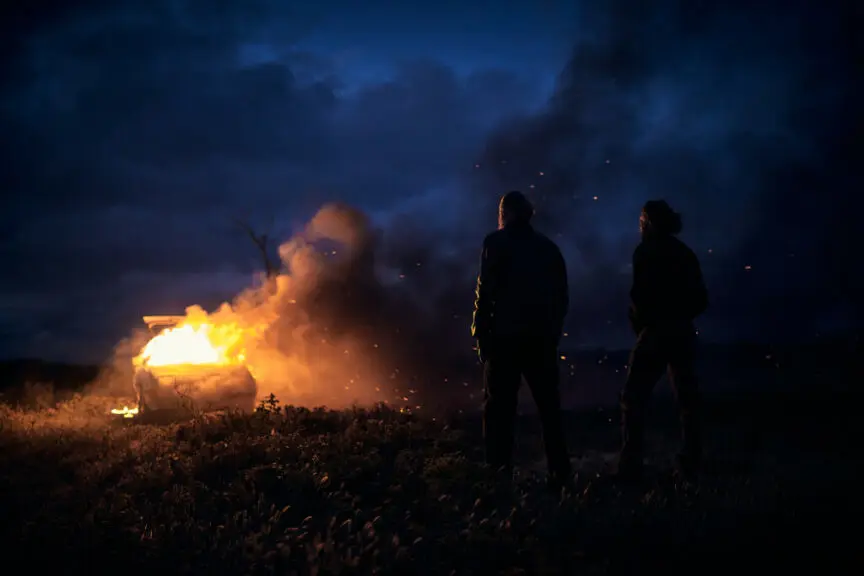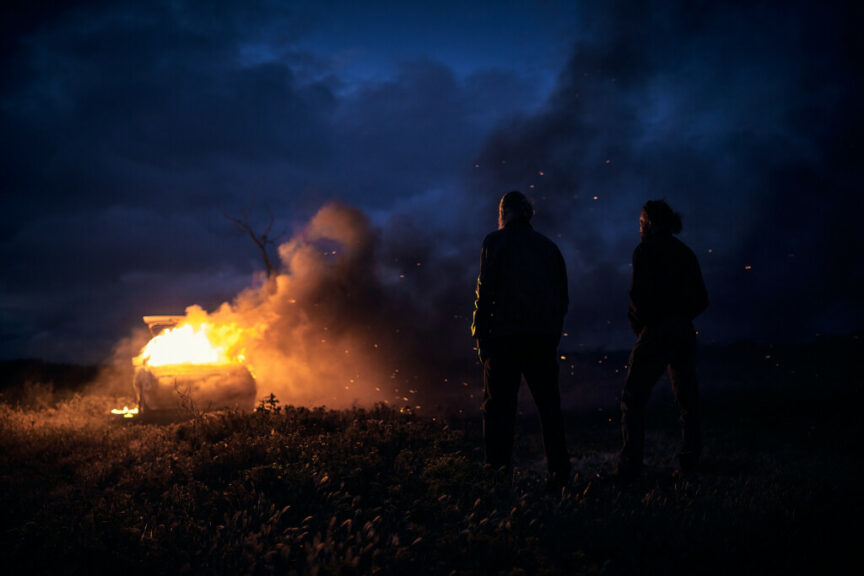 THE STRANGER by Thomas M WRIGHT
With Sean Harris, Joel Edgerton, Ewen Leslie
A detective thriller in which two men, Henry and Mark, meet and befriend. But what Henry doesn't know is that Mark is an undercover agent looking to frame him for an unsolved murder.
---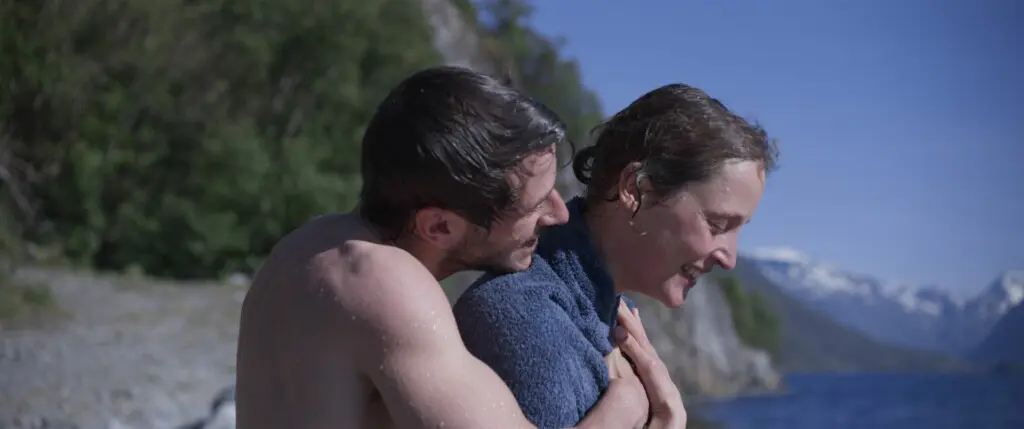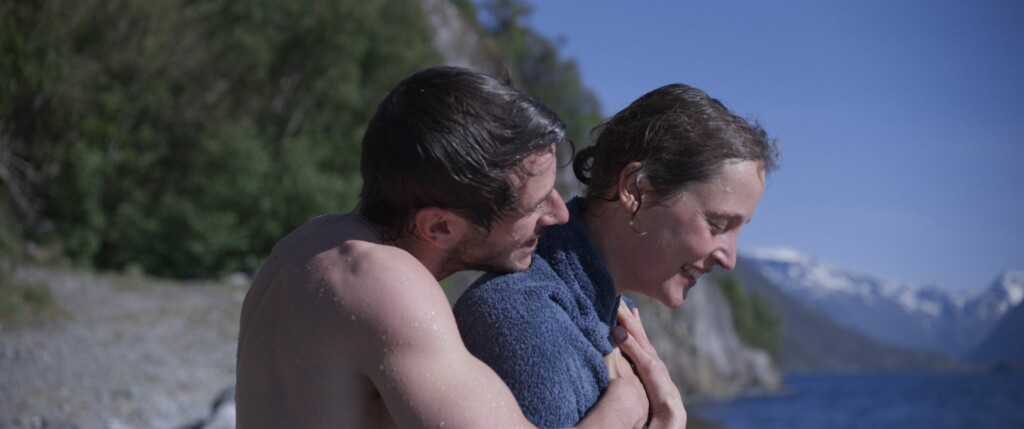 MORE THAN EVER by Emily Atef Germany/France
With Bjorn Floberg, Vicky Krieps, Gaspard Ulliel
Hélène and Mathieu have been happy together for many years. The bond that unites them is deep. Faced with an existential decision, Hélène leaves alone for Norway to seek peace and experience the strength of their love.
---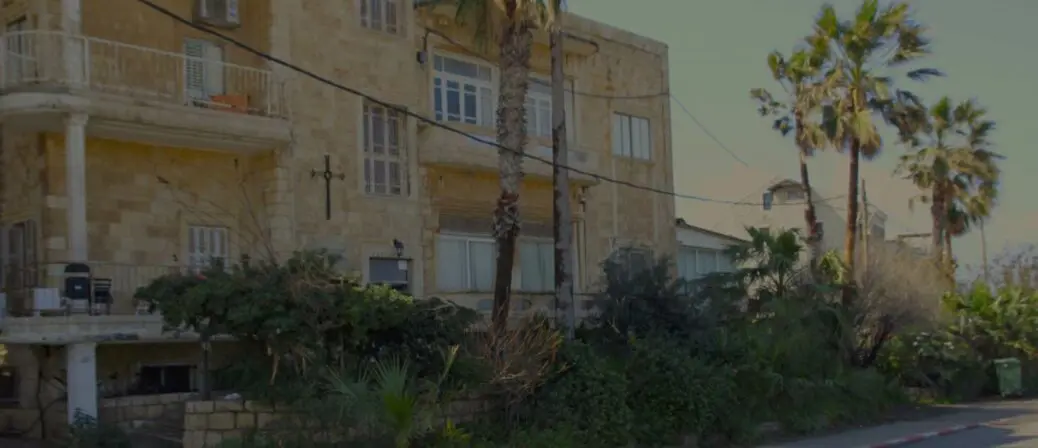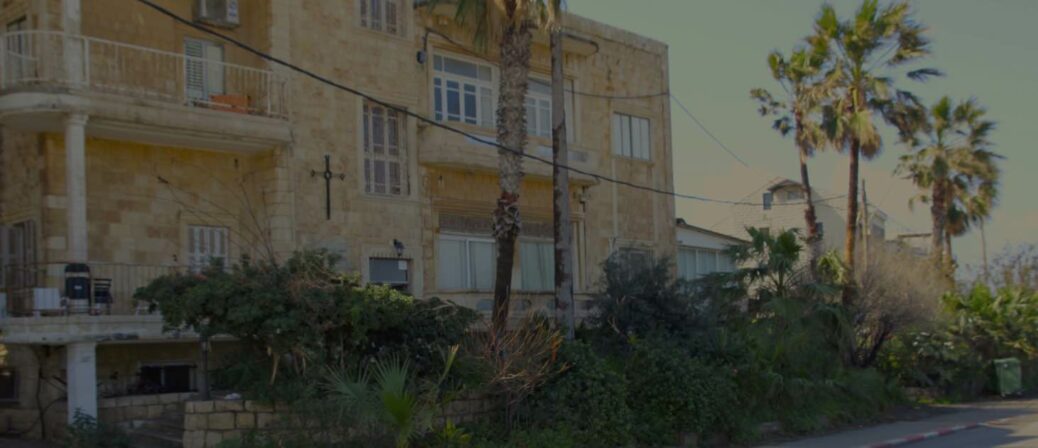 MEDITERRANEAN FEVER by Maha Haj Palestine
With Amer Hlehel, Ashraf Farah, Anat Hadid, Samir Elias, Cynthia Saleem, Shaden Kanboura
Waleed (40) lives in Haifa with his wife and children and dreams of a career as a writer while suffering from chronic depression. He strikes up a close relationship with his neighbor (a petty crook) with an ulterior motive in mind. As the plan turns into an unexpected friendship between the two men, it takes them on a journey of dark encounters.
---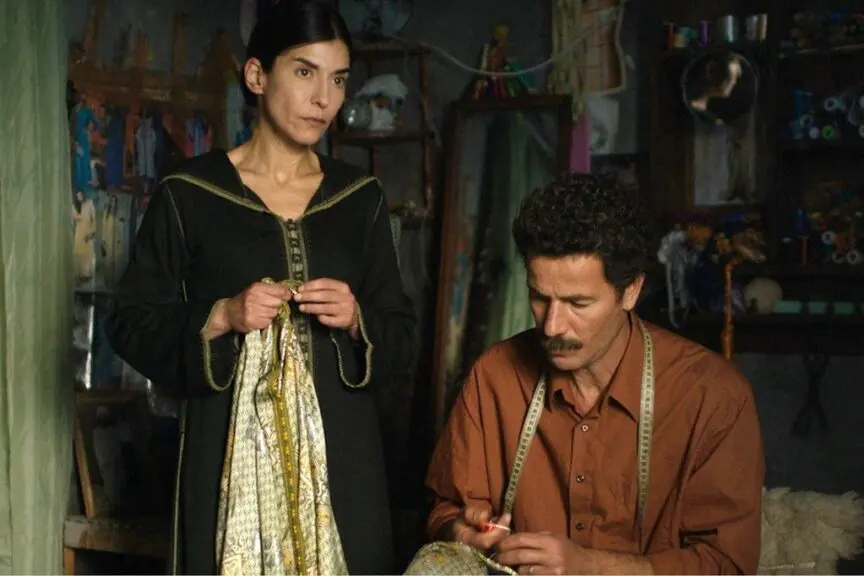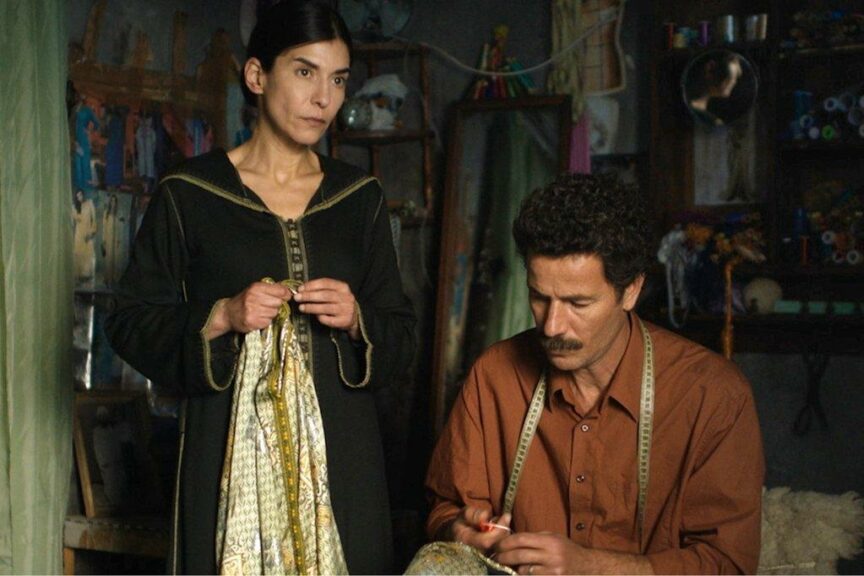 LE BLEU DU CAFTAN by Maryam Touzani Morocco
With Saleh Bakri, Lubna Azabal, Ayoub Missioui
Halim has been married for a long time to Mina, with whom he runs a traditional kaftan shop in the medina of Salé, Morocco. The couple have always lived with Halim's secret, his homosexuality which he has learned to keep quiet. Mina's illness and the arrival of a young apprentice will upset this balance. United in their love, each will help the other to face their fears.
---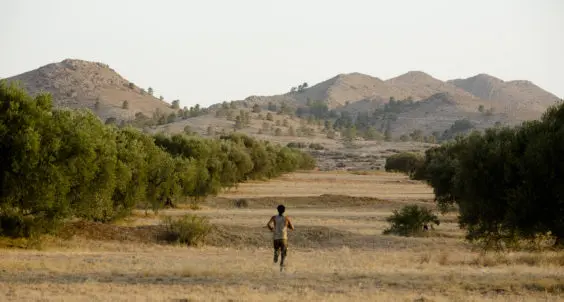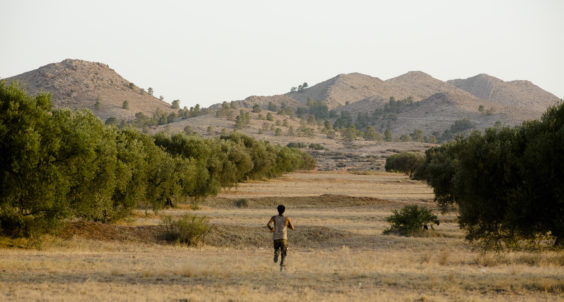 HARKA by Lotfy Nathan Tunisia (1st movie)
With Adam Bessa
Ali barely makes a living selling contraband gasoline. The young Tunisian suddenly finds himself in charge of his two sisters after the death of his father.
---
OUT OF COMPETITION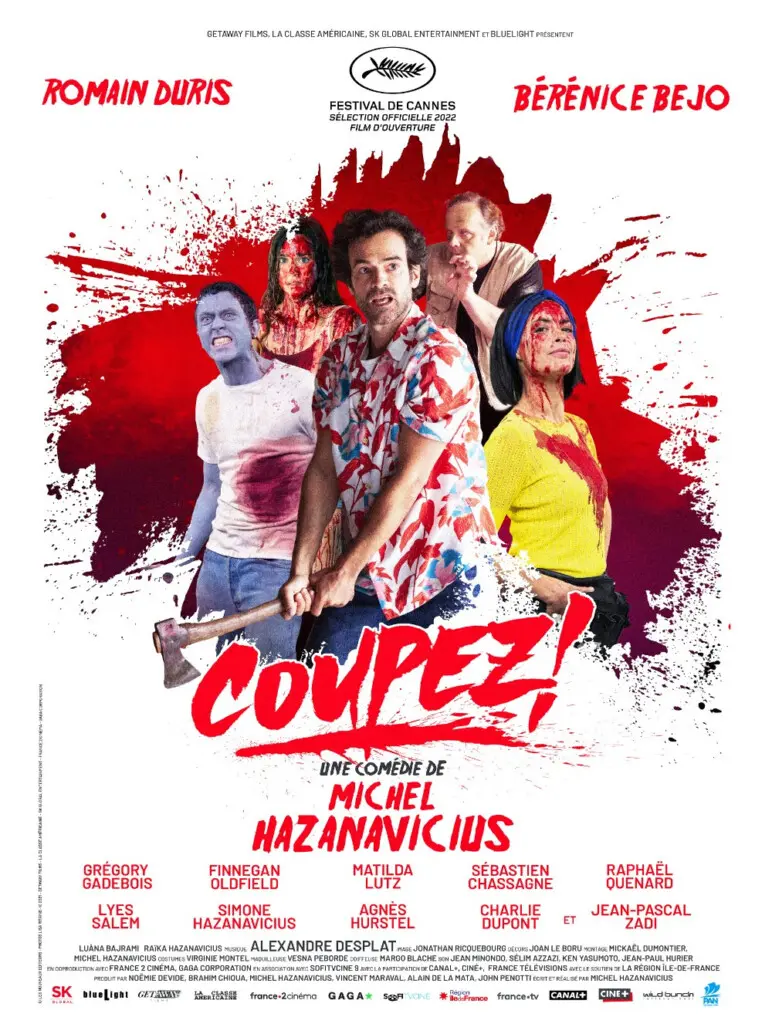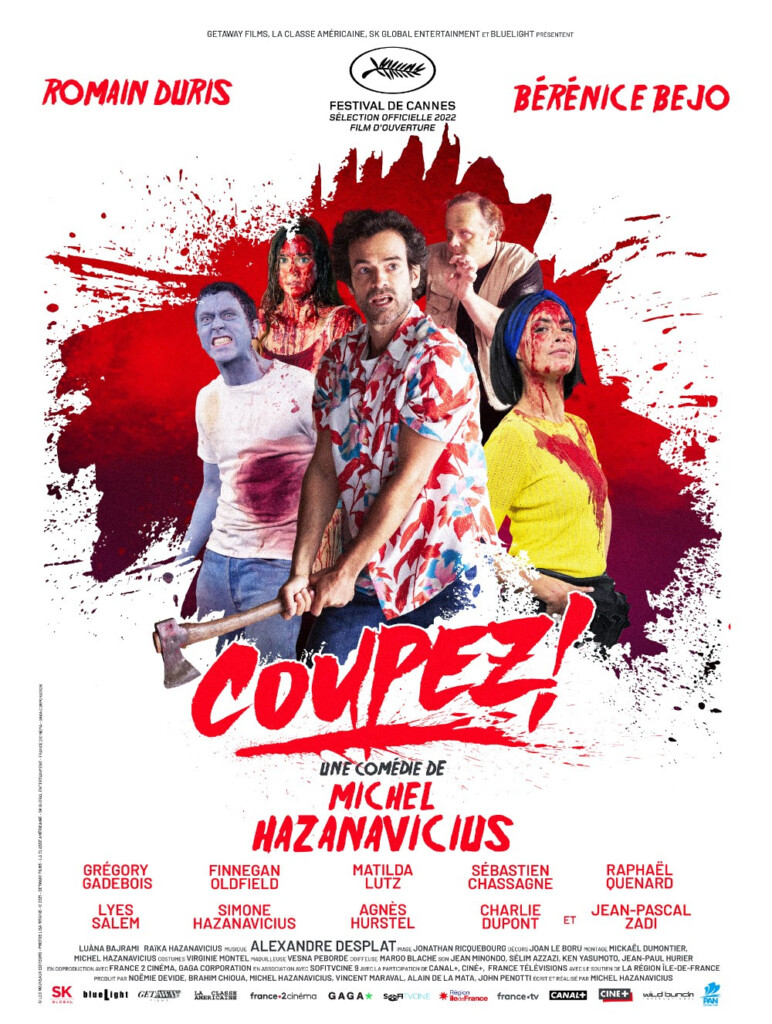 Final Cut ! / Coupez! by Michel Hazanavicius
With Romain Duris, Bérénice Bejo, Grégory Gadebois,
Finnegan Oldfield, Matilda Lutz, Sébastien Chassagne, Raphaël Quenard , Lyes Salem, Simone Hazanavicius, Agnès Hurstel, Charlie Dupont, Luàna Bajrami, Raïka Hazanavicius et Jean-Pascal Zadi.
"The story of a Z movie shoot that turns into disaster, disturbed by the irruption of authentic living dead… »
Our desire to see the film in Cannes: The synopsis does not give everything wants. After the bland Le redoutable, the use of the zombie film makes us fear the tasteless turnip.
---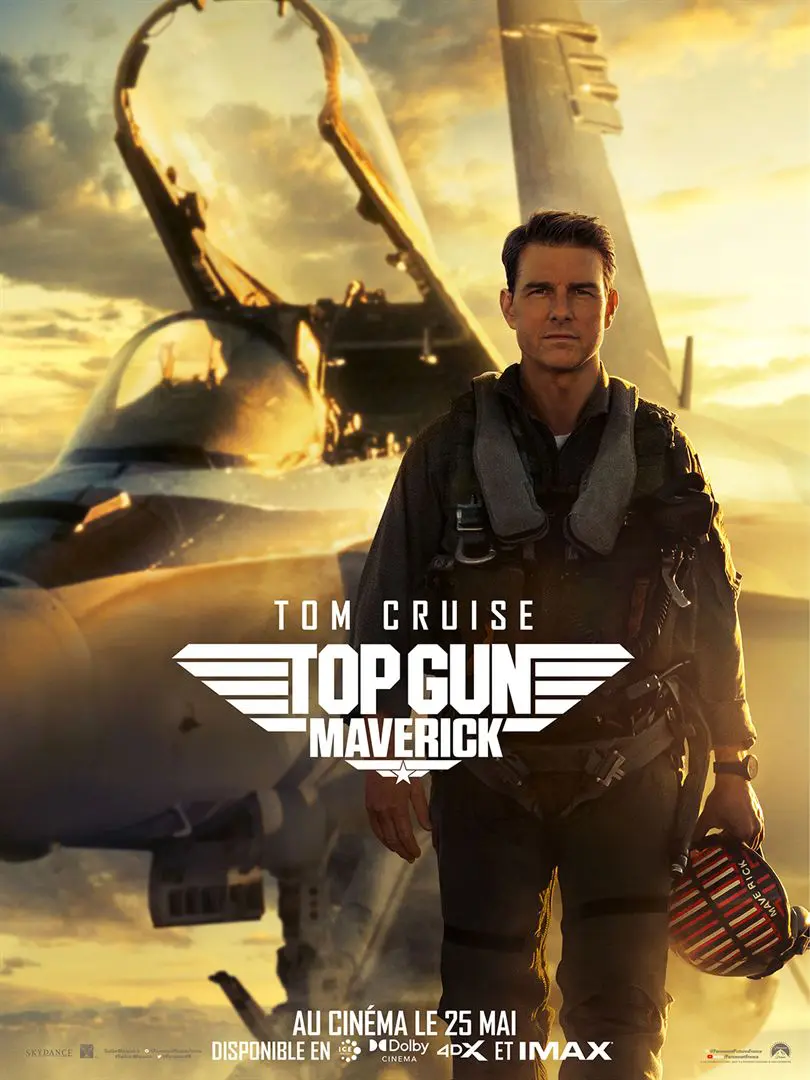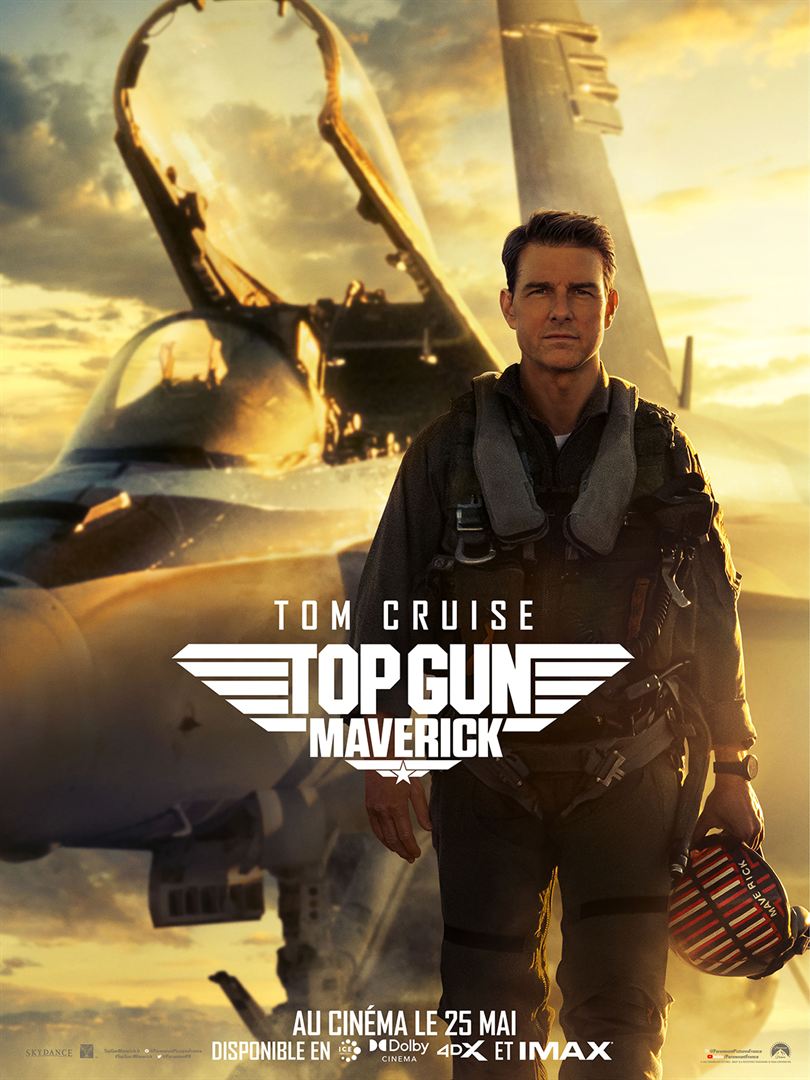 TOP GUN: MAVERICK by Joseph KOSINSKI
With Tom Cruise, Miles Teller, Jennifer Connelly
After being one of the United States Navy's top fighter pilots for over thirty years, Pete "Maverick" Mitchell continues to push his limits as a as a test pilot. He refuses to rise in rank, because it would force him to give up flying. He is tasked with training a detachment of young graduates from the Top Gun school for a special mission that no pilot would have. never imagined. During this mission, Maverick meets Lieutenant Bradley "Rooster" Bradshaw, the son of his late friend, navigator Nick "Goose" Bradshaw. Faced with an uncertain future, haunted by his ghosts, Maverick will have to face his worst nightmares during a mission that will require the greatest of sacrifices.
---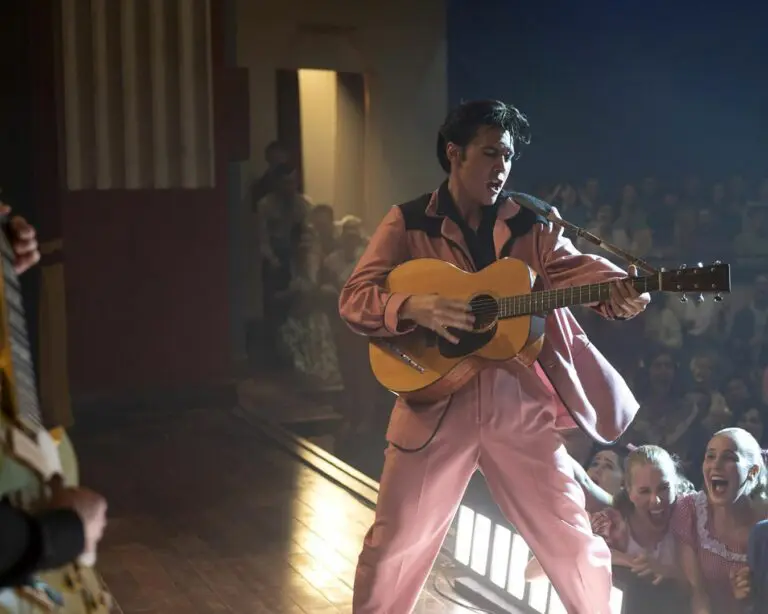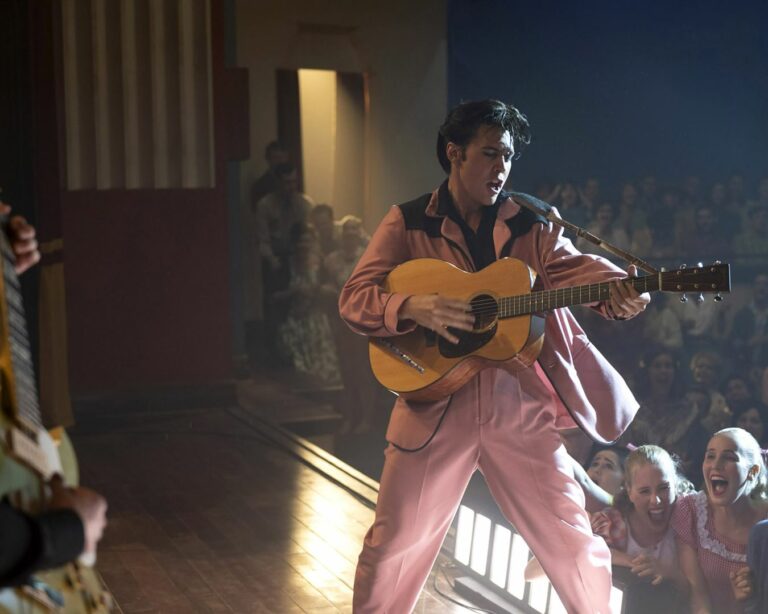 ELVIS by Baz LUHRMANN
With Austin Butler, Tom Hanks, Olivia DeJonge
The life and musical work of Elvis Presley through the prism of his complex relationship with his mysterious manager, Colonel Tom Parker. The film will explore their relationship over twenty years, from singer's rise to unparalleled stardom amid cultural upheaval and America's discovery of the end of innocence.
---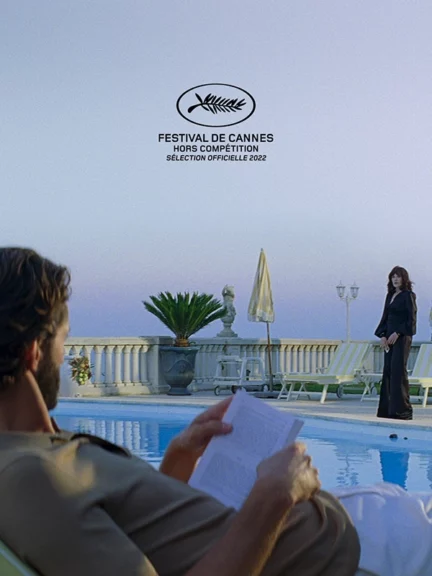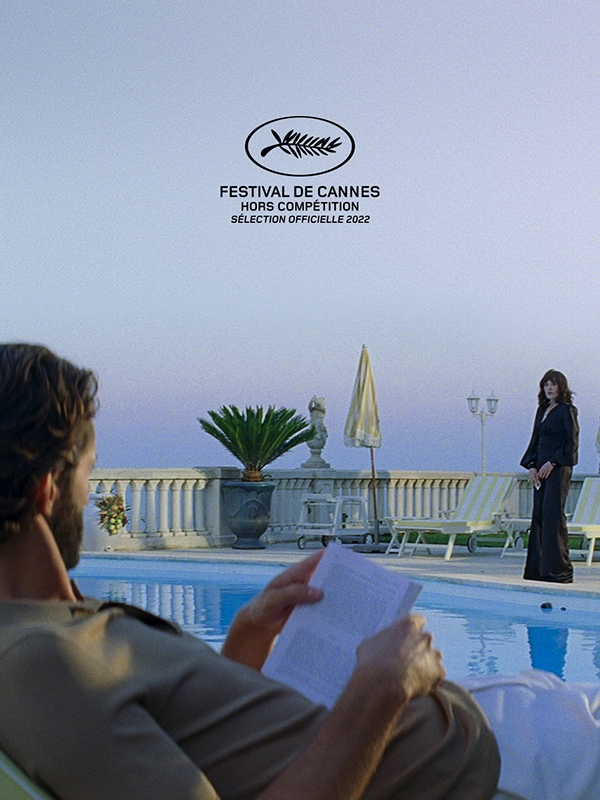 Masquerade by Nicolas Bedos
With Pierre Niney, Isabelle Adjani, François Cluzet, Laura Morante, Charles Berling, Marine Vacht, Emmanuelle Devos
Scams, crimes and passions.
Our desire to see the film in Cannes: A very Cannes casting for Bedos … We would give him a chance?
---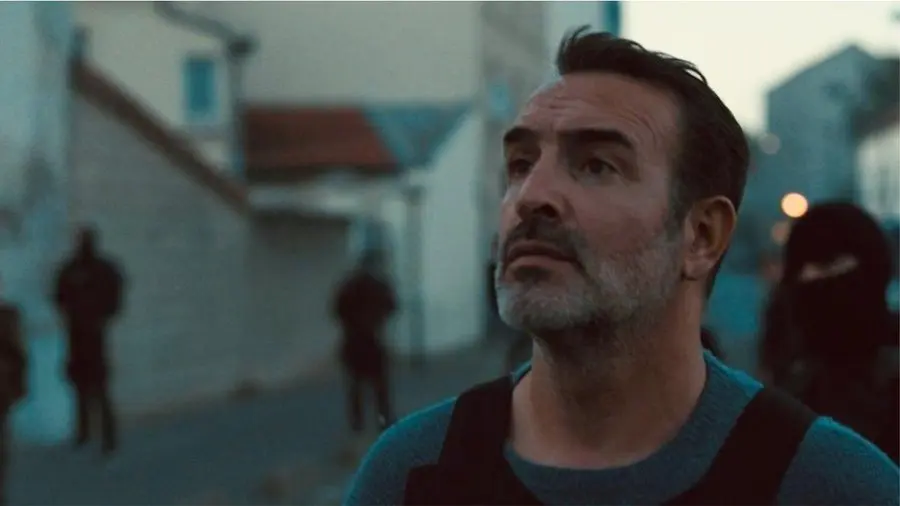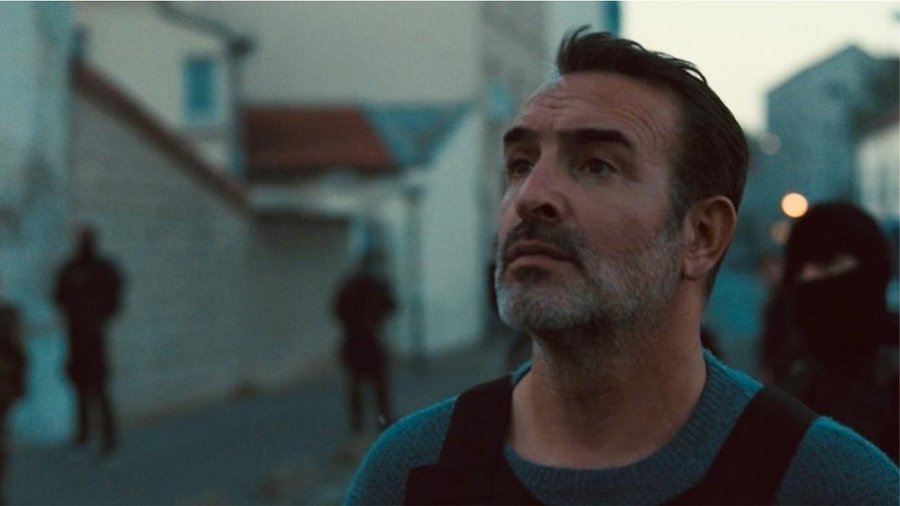 November by Cédric Jimenez
With Jean Dujardin, Michaël Youn, Sandrine Kiberlain, Jérémie Renier, Marine Vacth, Anaïs Demoustier, Sofian Khammes, Stéphane Bak, Lyna Khoudri, Alice Isaaz, Sami Outalbali , Annabelle Lengronne, Sophia Yamna
A dive into the heart of Anti-Terrorism during the 5 days of tracking which followed the attacks of November 13.
Our desire to see the film in Cannes: Very big cast, Bac Nord was very popular, Cannes should invite him.
---


THREE THOUSAND YEARS OF LONGING by George MILLER
With Tilda Swinton, Idris Elba, Kaan Guldur
Alithea Binnie, though content with her life, takes a skeptical view of the world. One day, she meets a genie who offers to grant her three wishes in exchange for her freedom. But Alithea is far too erudite to ignore that, in fairy tales, wish stories end badly. He then pleads her case by telling her about his extraordinary past. Seduced by his stories, she ends up making a most surprising wish.
---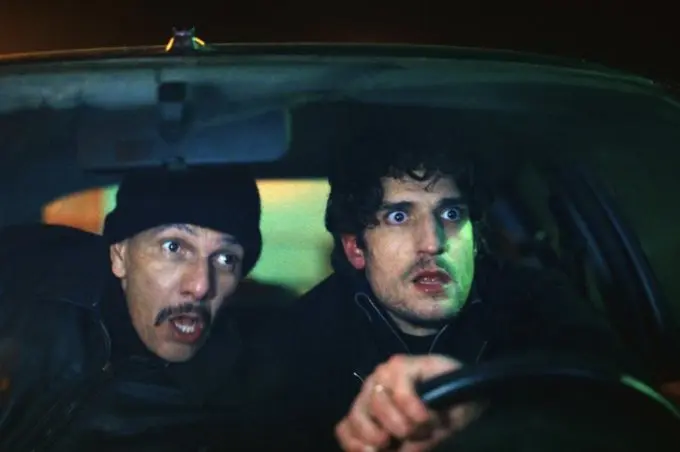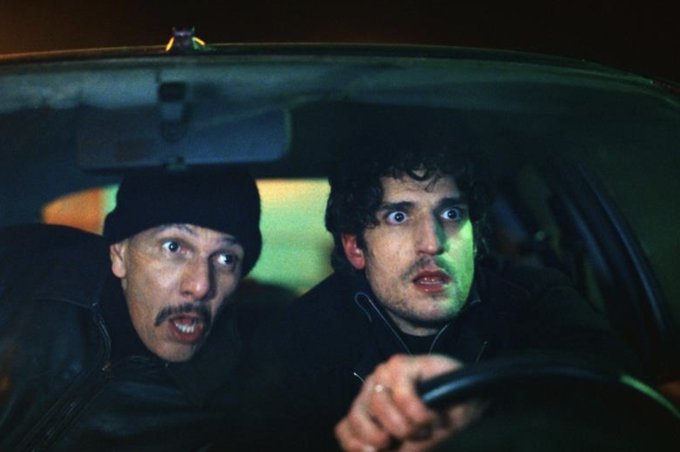 THE INNOCENT by Louis Garrel France
With Louis Garrel, Anouk Grinberg, Noémie Merlant
When Abel learns that his mother Sylvie, in her sixties, is about to marry a man in prison, he panics. Supported by Clémence, his best friend, he will do everything to try to protect her. But the meeting with Michel, his new father-in-law, could well offer Abel new perspectives….
---
Special Screenings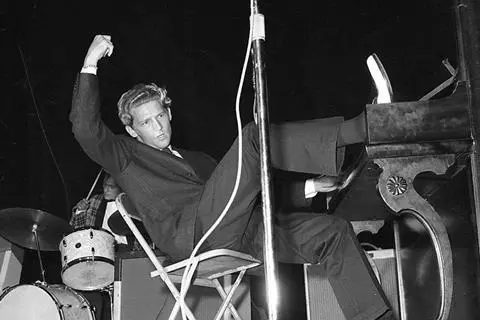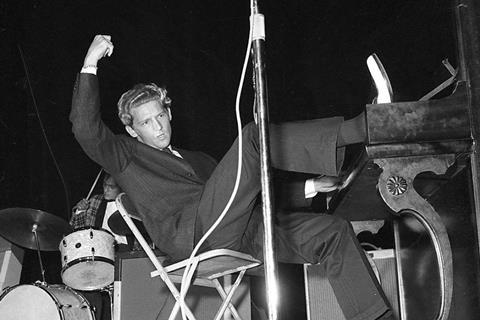 JERRY LEE LEWIS: TROUBLE IN MIND by Ethan COEN
with Jerry Lee Lewis

A documentary about the life of Jerry Lee Lewis.
---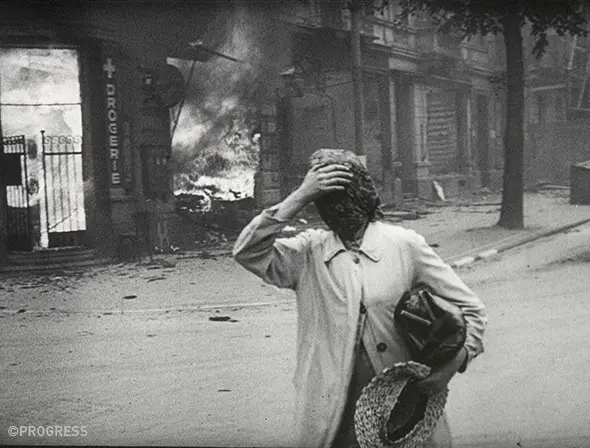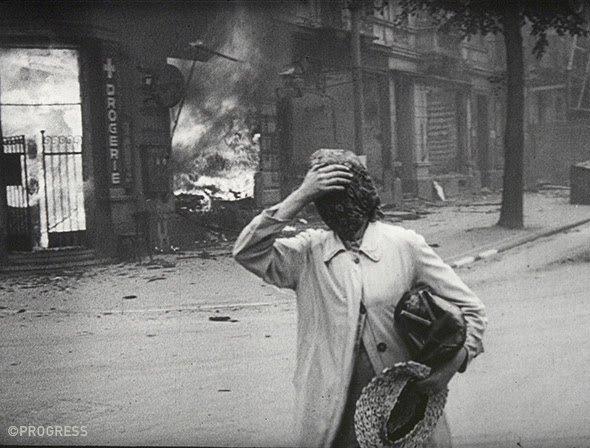 THE NATURAL HISTORY OF DESTRUCTION by Sergei LOZNITSA
The Natural History of Destruction, inspired by the text of W.G. Sebald in which the phenomenon of the massive destruction of the civilian population and German cities by raids is described massive air raids of the Allies during World War II.
---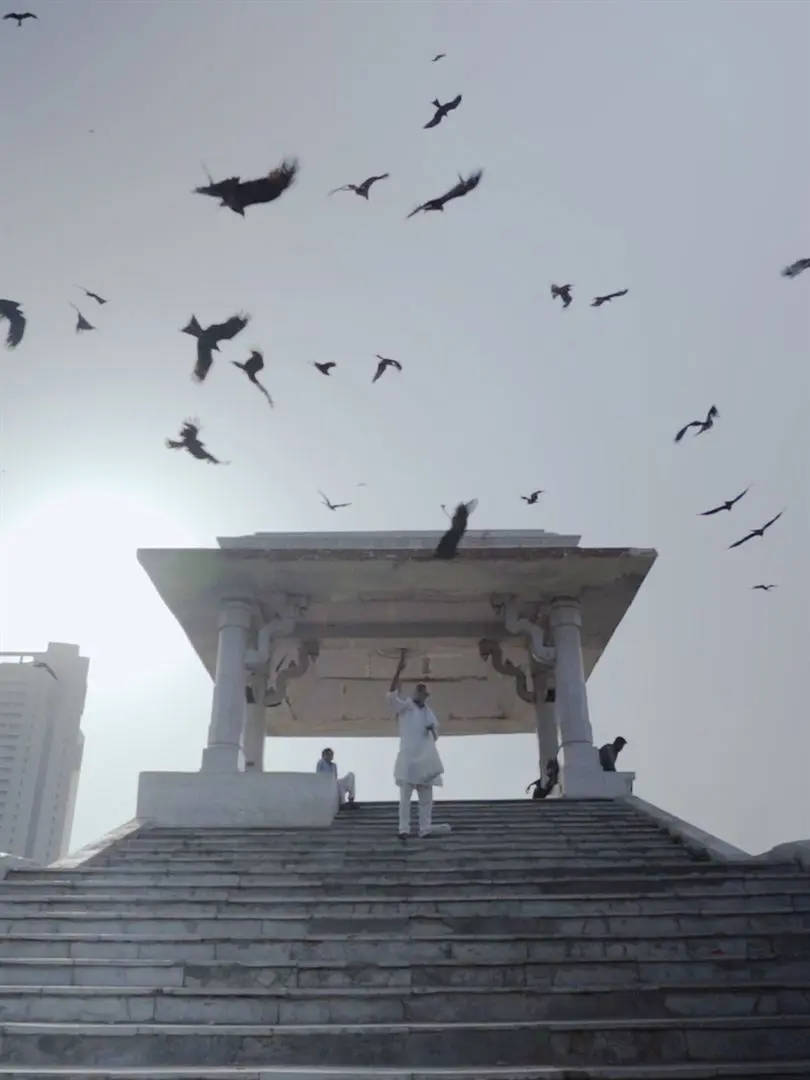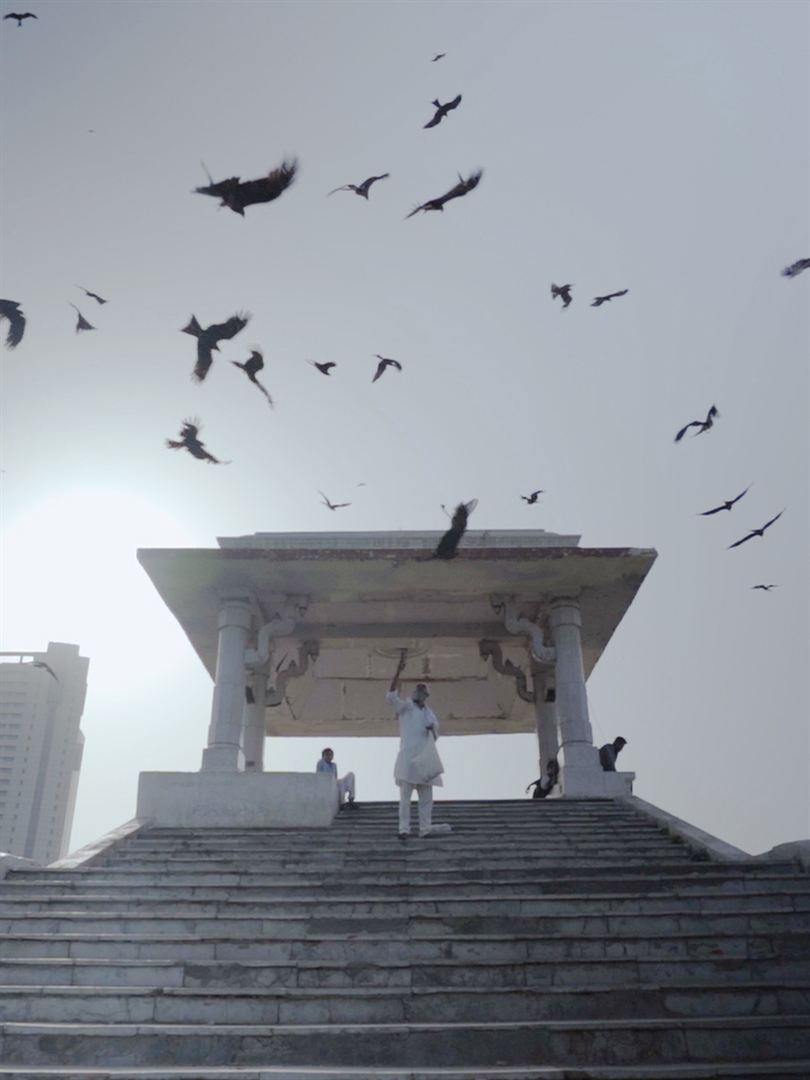 ALL THAT BREATHES by Shaunak SEN
In Delhi, two brothers devote their lives to protecting a victim of these turbulent times: the bird known as the Black Kite.< /p>
---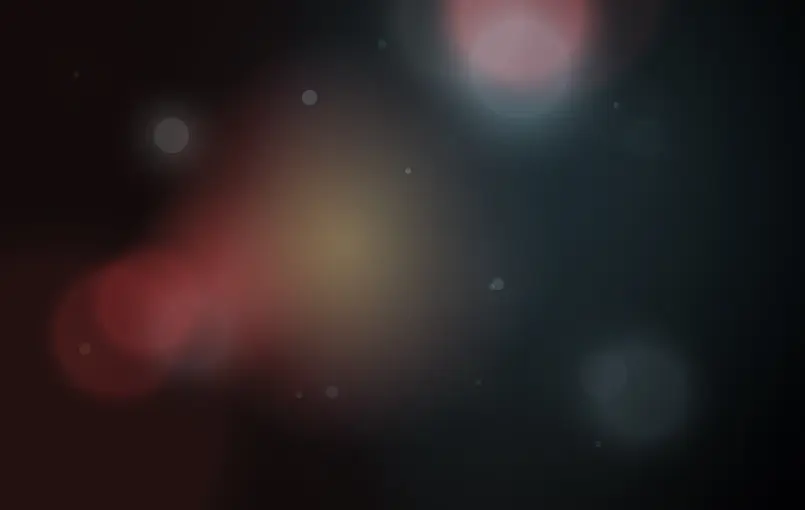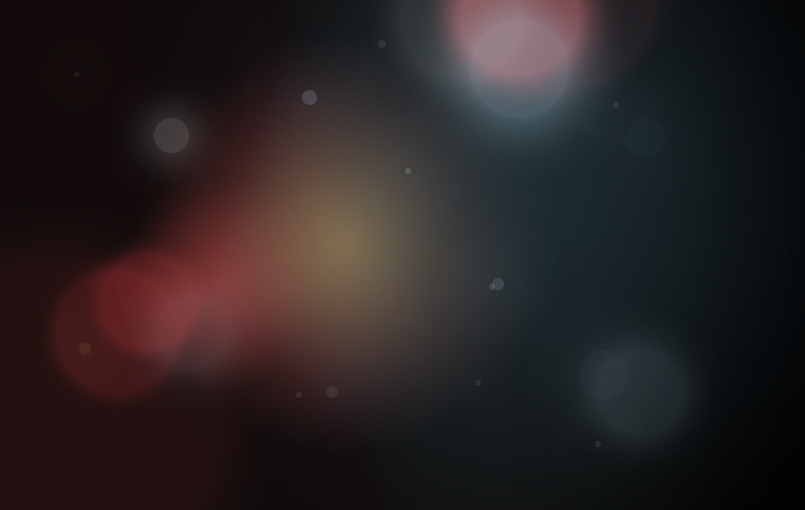 My imaginary country / MI PAIS IMAGINARIO by Patricio Guzmán Chile (Documentary)
Fifty years after directing The Battle of Chile, Patricio Guzmàn returns to Chile and focuses on the recent political upheavals in the country.
---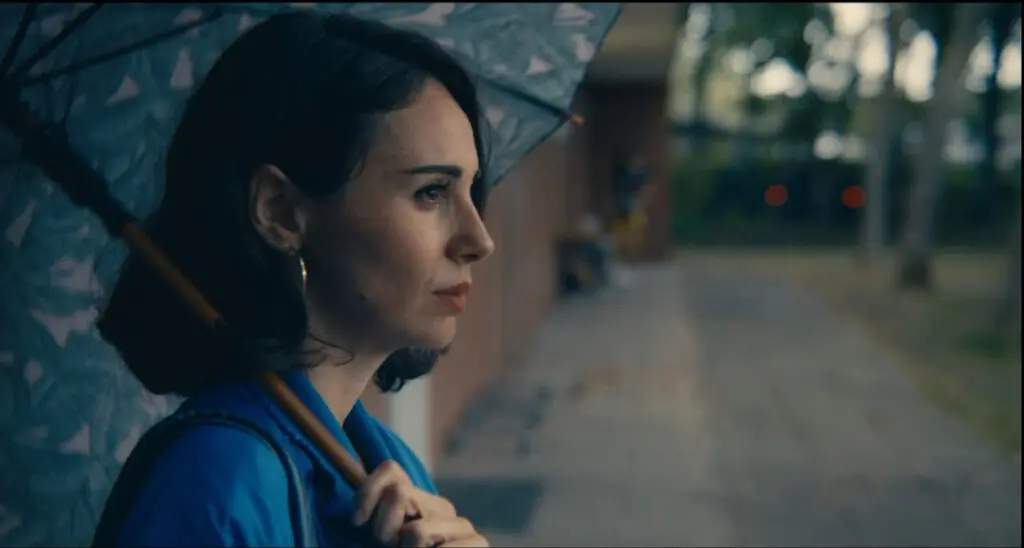 THE VAGABONDS by Doroteya Droumeva Germany (1st film)
With Jonathan Elias Weiske, Magnús Mariuson, Lisa-Katrina Mayer
A middle-aged woman with a preference for younger partners, mostly men in their 20s, seeks genuine human connection while facing societal double standards, prejudice and toxic masculinity.
---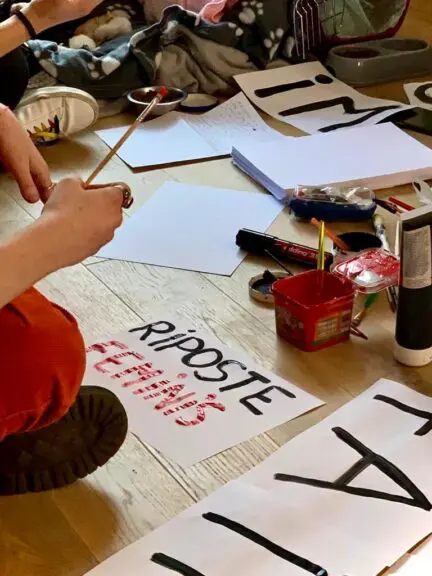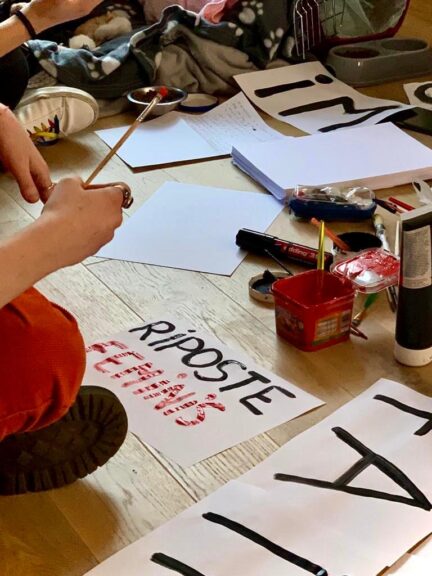 FEMINIST RESPONSE by Marie Perennès, Simon Depardon France (Documentary – 1st film)
Documentary that follows the movement of gluers across France.
---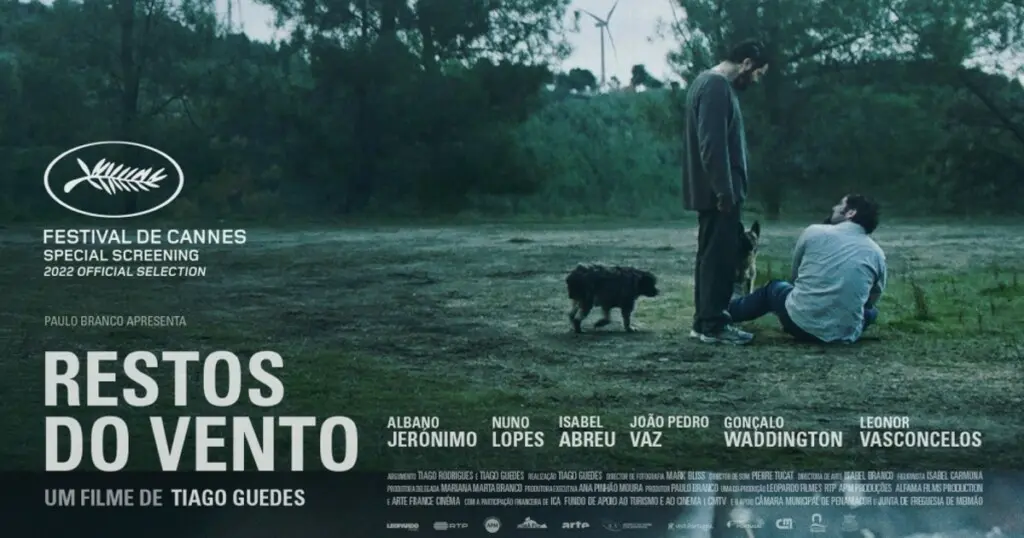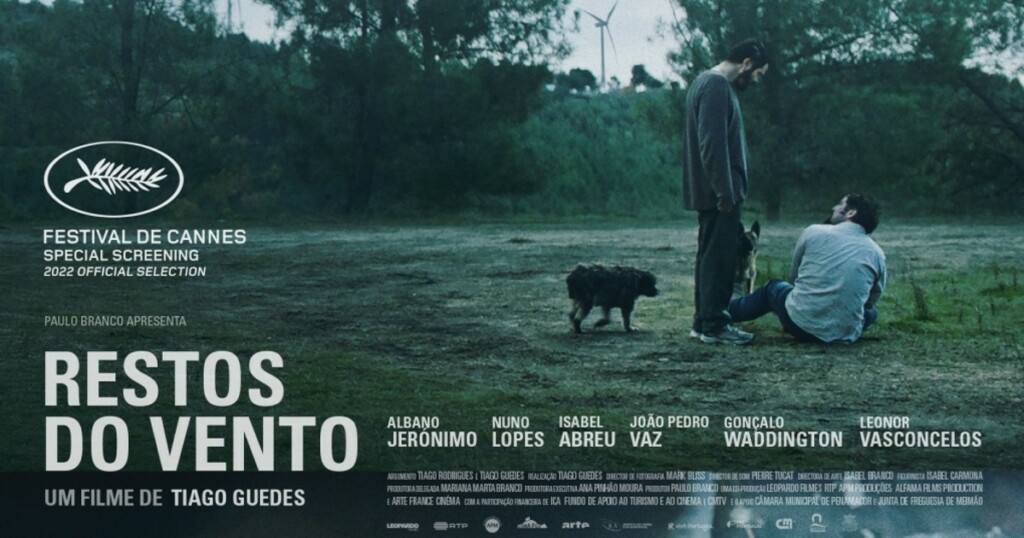 RESTOS DO VENTO by Tiago Guedes Portugal
With Nuno Lopes, Albano Jerónimo, Edgar Morais
---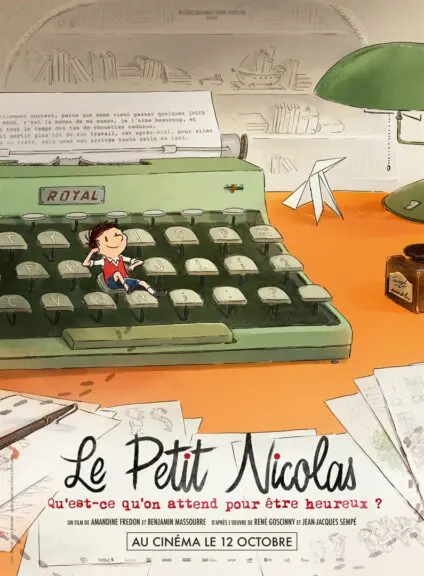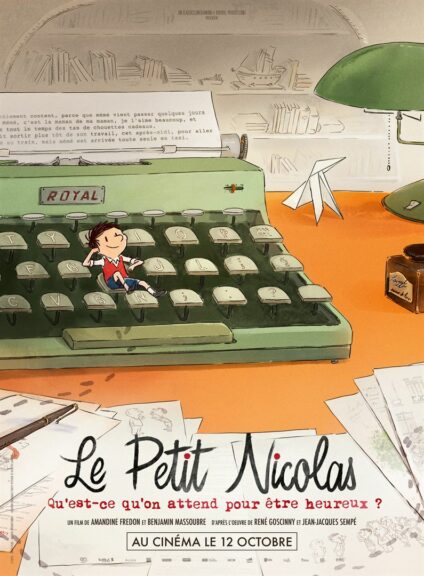 LITTLE NICOLAS WHAT ARE WE WAITING FOR TO BE HAPPY? by Amandine Fredon, Benjamin Massoubre France (Animation – 1st film)
With the voices of Laurent Lafitte, Alain Chabat, Simon Faliu
Leaning over a large white sheet somewhere between Montmartre and Saint-Germain-des-Prés, Jean-Jacques Sempé and René Goscinny give life to a laughing little boy and mischievous, Little Nicolas. Between camaraderie, arguments, fights, games, nonsense, and punishments galore, Nicolas lives a childhood full of joys and learning. As the story progresses, the boy slips into the workshop of his creators, and challenges them with humor. Sempé and Goscinny will tell him about their meeting, their friendship, but also their journey, their secrets and their childhood.
---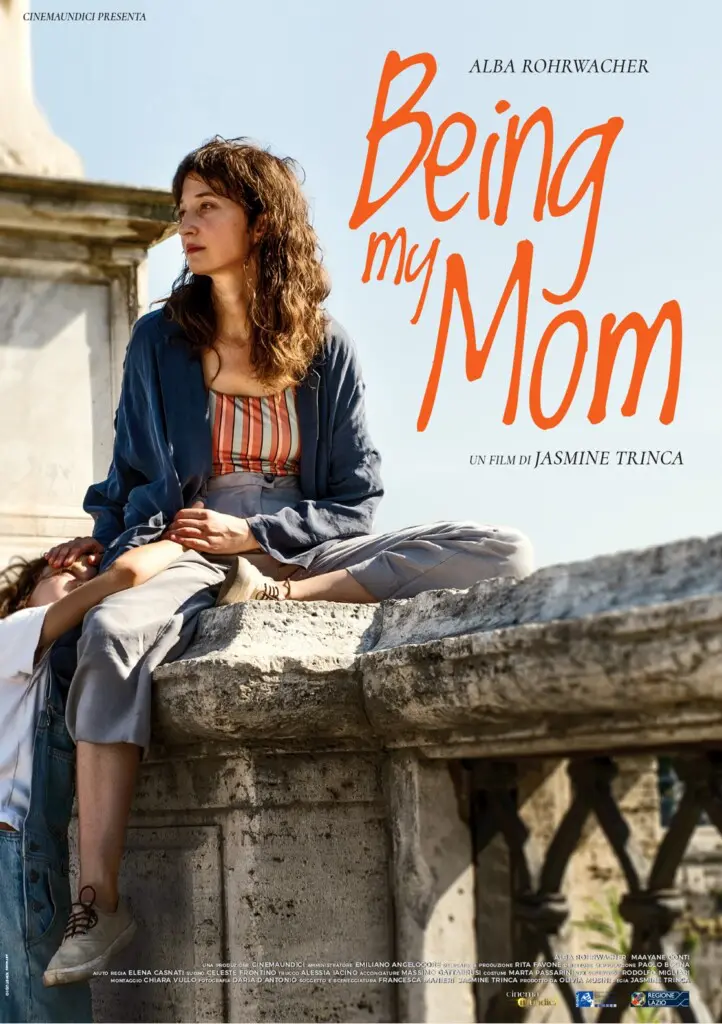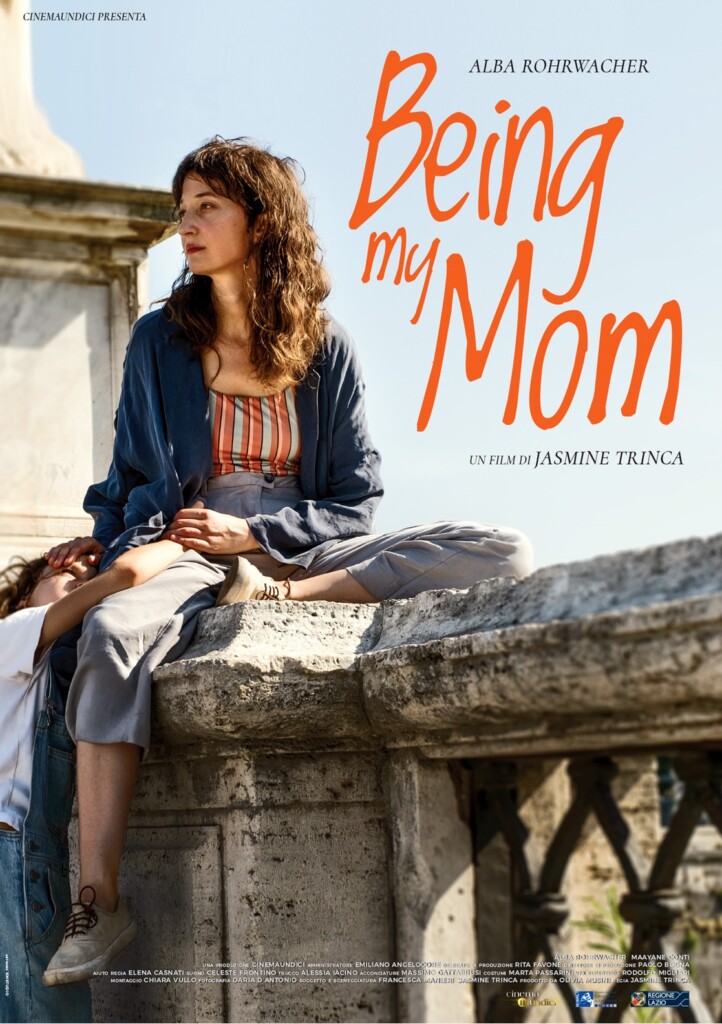 Being my mom / Marcel! by Jasmine Trinca
With Alba Rohrwacher, Maayane Conti, Giovanna Ralli
A young girl vies for her mother's affection with their pet dog, Marcel.
---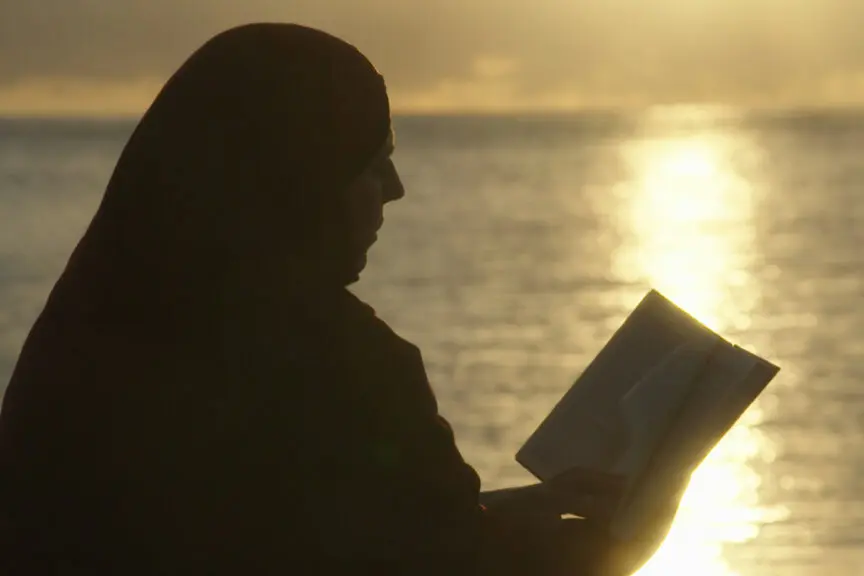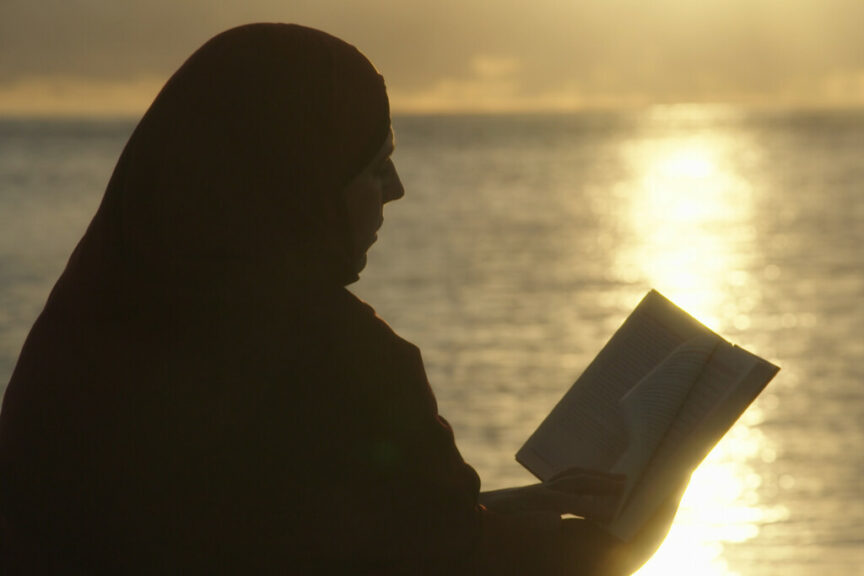 SALAM by Mélanie « Diam's », Houda Benyamina, Anne Cissé
France (Documentaire)
A documentary on the French rapper Diam's
Midnight sessions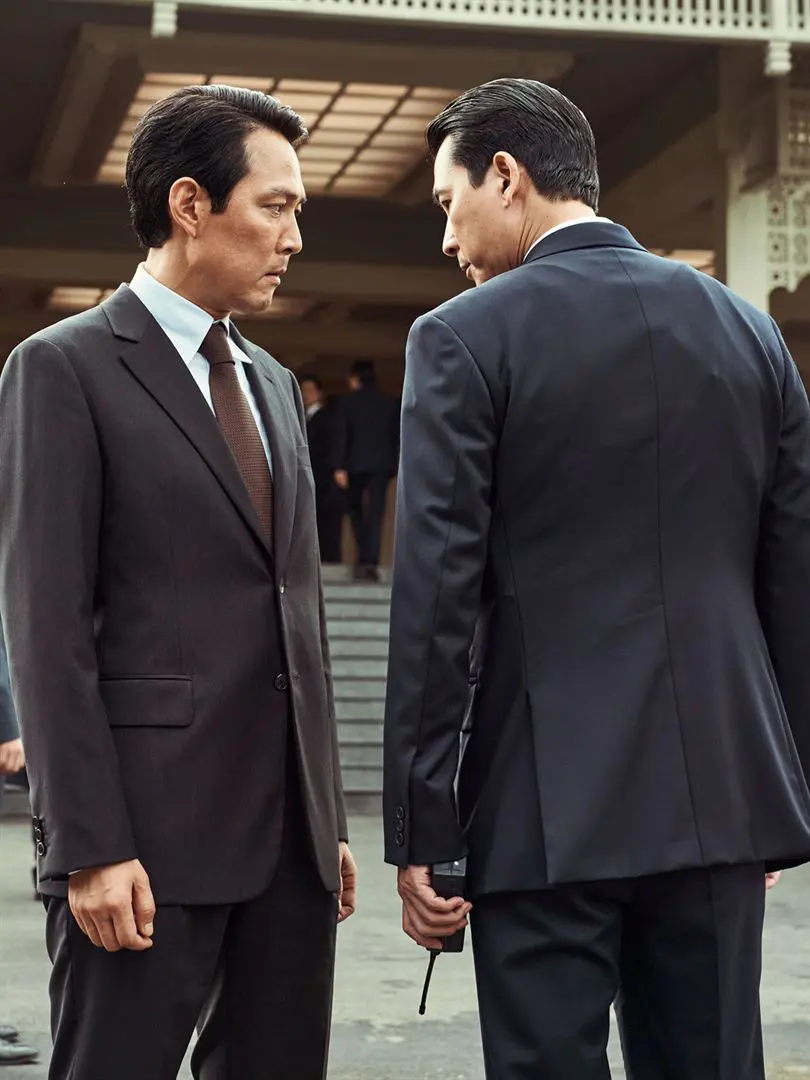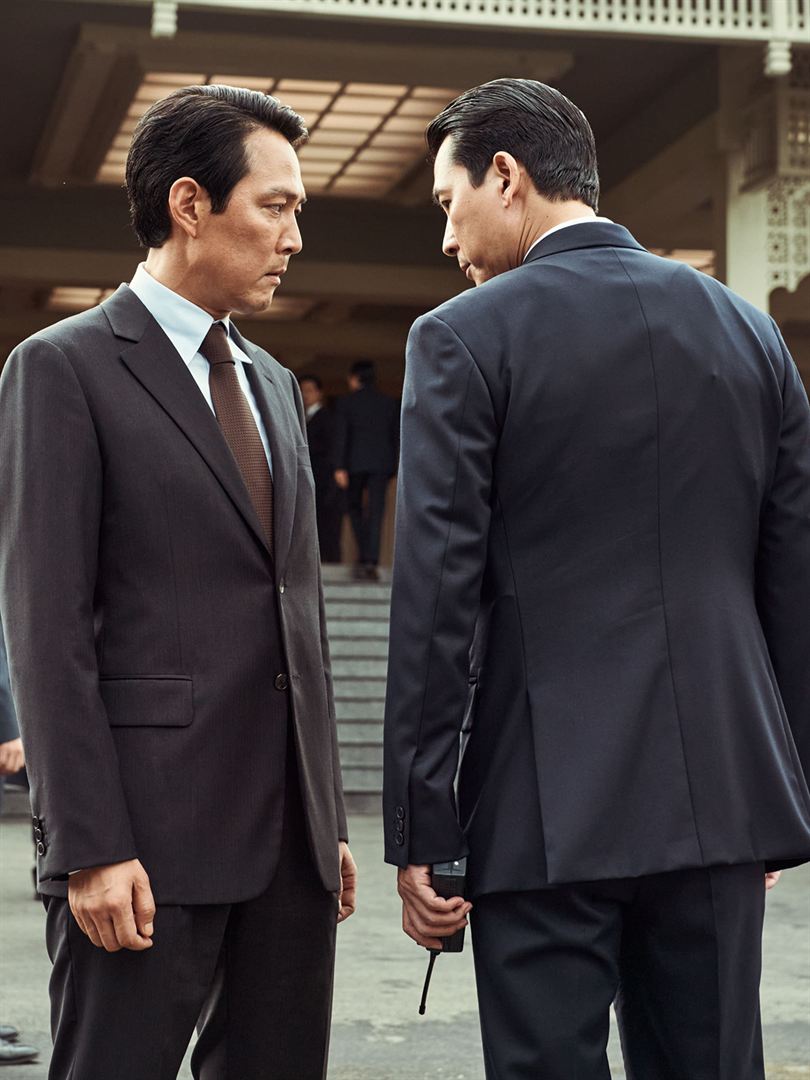 HUNT by LEE Jung-Jae
With Jung-jae Lee, Woo-Sung Jung, Hye-jin Jeon
1980, South Korea. After the assassination of President Park by the Korean CIA, the army again takes power. North Korea sees this as an opportunity for a future invasion, and sends one of its spies there. Park Pyeong-Ho and Kim Jung-Do, two senior South Korean security officials, are assigned to track down the infiltrator. Then begins a terrible race against time. The situation of the two Koreas is on the verge of implosion and the two agents, during their investigation, will unearth heavy secrets that threaten to upset the history of the country…
---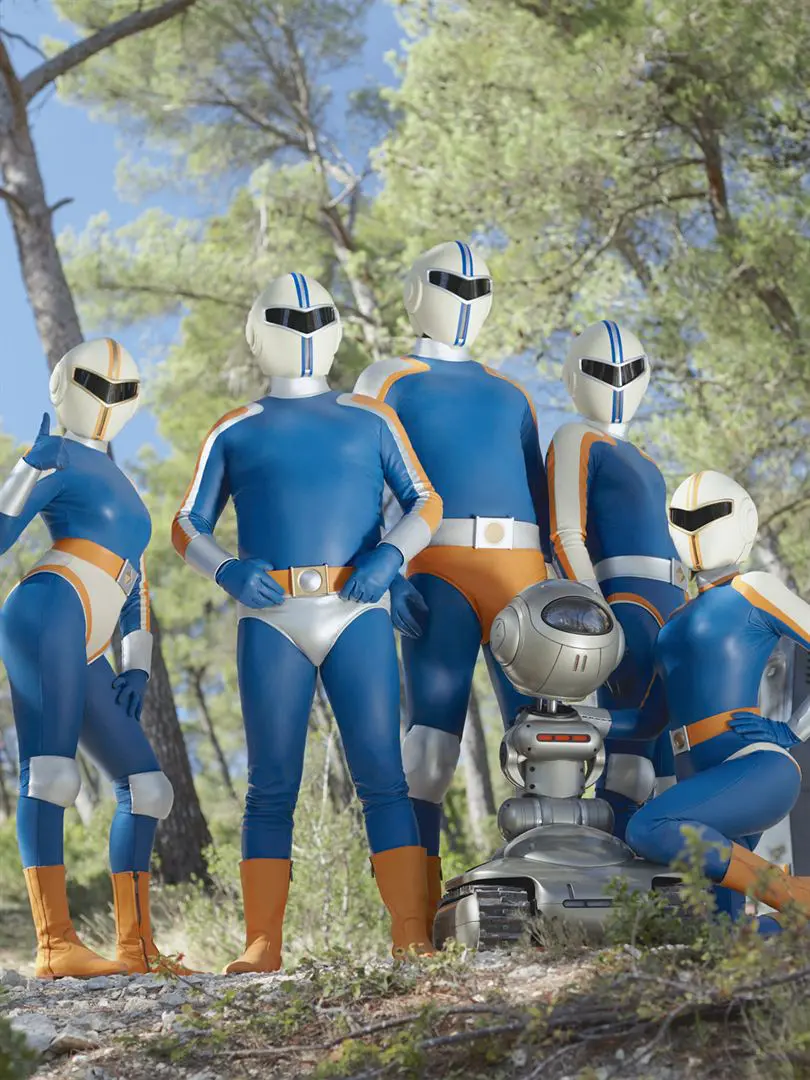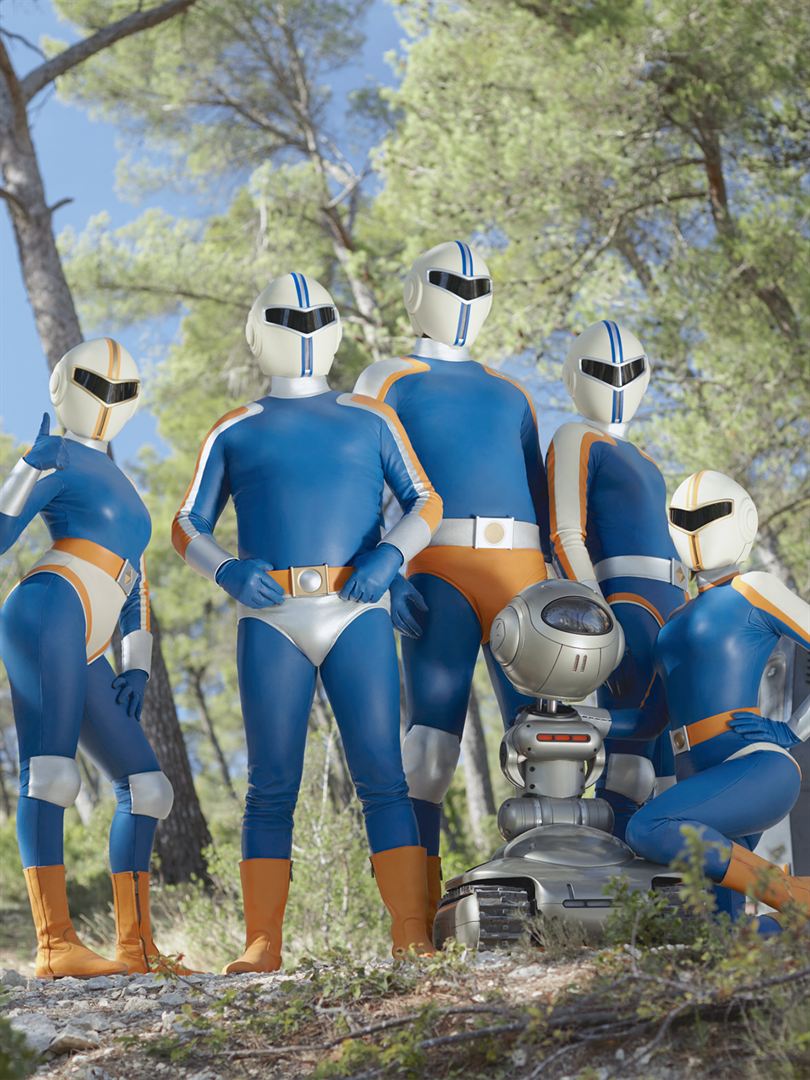 SMOKING MAKES YOU COUGH by Quentin DUPIEUX
With Gilles Lellouche, Vincent Lacoste, Anaïs Demoustier, Jean-Pascal Zadi, Oulaya Amamra, Grégoire Ludig, Adèle Exarchopoulos, Jérôme Niel, Doria Tillier, David Marsais , Alain Chabat, Julia Faure, Blanche Gardin, Raphaël Quenard, Anthony Sonigo, Benoît Poelvoorde, Tanguy Mercier
After a fierce fight against a demonic turtle, five vigilantes called the "TABAC FORCE", are ordered to retreat to strengthen cohesion of their group which is deteriorating. The stay is going wonderfully until Lézardin, Emperor of Evil, decides to annihilate planet Earth…
---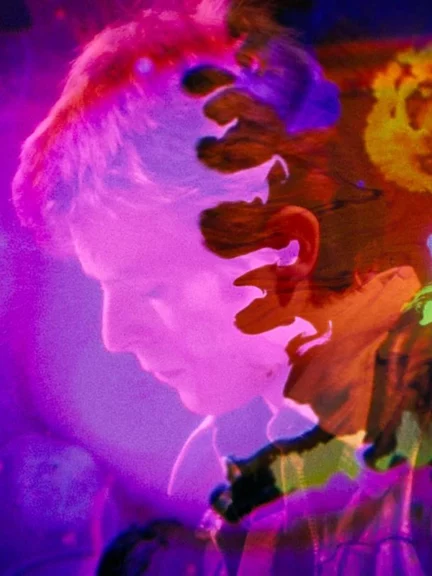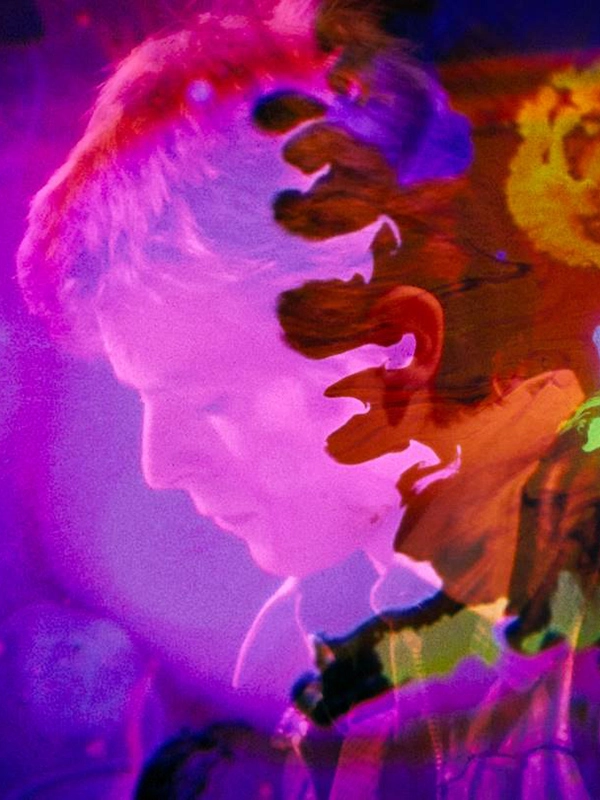 MOONAGE DAYDREAM by Brett MORGEN
David Bowie documentary directed by Brett Morgen who drew on thousands of never-before-seen images of the musician's performances to paint his portrait.
---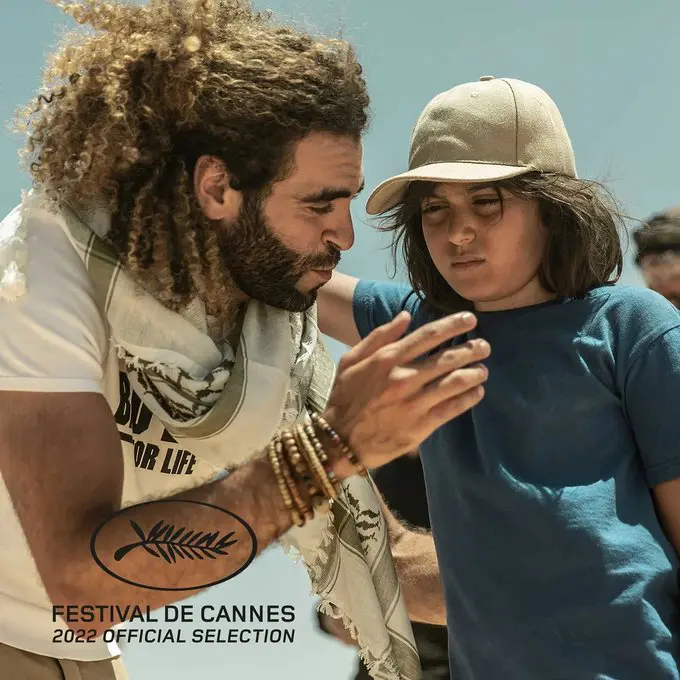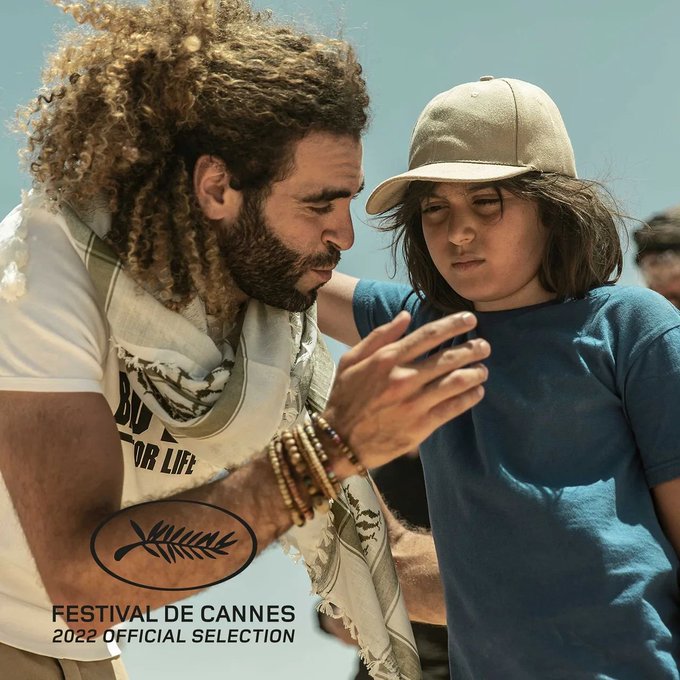 REBEL by Adil El Arbi, Bilall Fallah Belgium
With Amir El Arbi, Aboubakr Bensaihi
After the death of his father, Nassim, a 13-year-old Moroccan from Molenbeek of Muslim faith, is in the midst of an identity crisis. His mother, Leila, tries to keep him away from his big brother, Karim, who has "gone badly".
and the announcement of the replay selection: