Last updated on May 8, 2022
The Un Certain Regard Jury
After the British filmmaker Andrea Arnold, it is the Italian director, actress and producer Valeria Golino who will be the President of the Un Certain Regard Jury of the 75th Cannes film festival. Surrounded by 4 jurors from Poland (actress Joanna Kulig), Venezuela (actor Édgar Ramírez), the United States (director Debra Granik) and France (singer-songwriter and actor Benjamin Biolay), her mission will be to establish the Prize List of this section which celebrates young cinema, to author and discovery. There are 20 works selected this year, of which 8 are first films and 9 are signed by female directors, as were the films Maryland d' Alice Winocour, Young Woman by Léonor Serraille (Golden Camera and whose new film is in Competition), < /em>My Brother's Wifeby Monia Chokri and Good Mother of Hafsia Herzi in 2021. Last year is the film of the Russian filmmaker < strong>Kira Kovalenko, Loose Fists, who won the Un Certain Regard Prize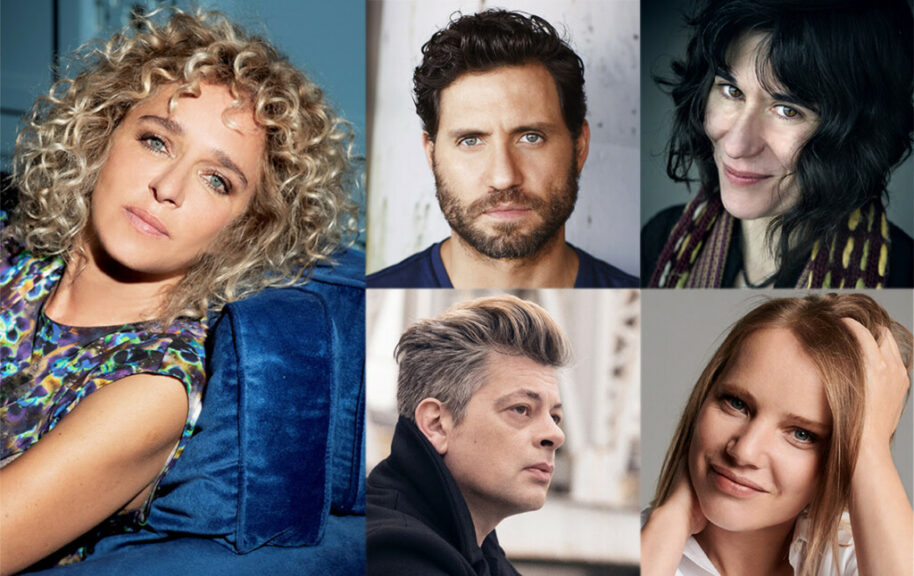 Composition of the Jury
Valeria Golino – President
Director, actress and producer
Italy
Debra Granik
Director
United States
Joanna Kulig
Actress
Poland
Benjamin Biolay
Songwriter, producer and actor
France
Édgar Ramírez
Actor and producer
Venezuela
I have come to Cannes so often, as an actress, director, in different selections… It's the rendezvous of the month of May. A party where you meet friends. But also an opportunity for reflection. What path did I take? What did the others do? What does cinema say that is universal, specific to all times and all countries? It is all the more intense within a Jury, where we will feel emotions, think, share together. In this world full of sound and fury, I am happy and honored to be here to help, perhaps, filmmakers to arise.

Valeria Golino, President of the Un Certain Regard Jury
An intense and passionate artist, Valeria Golino is as involved when she plays and directs as when she produces, initiating works that upset codes and question our times. Noticed from her first appearances on the screen in 1983, she crosses from the borders of her native Italy regularly to exercise her talent internationally. His repertoire navigates between social drama and period film, hilarious parody and more intimate work, always closer to feelings. Speaking several languages, Valeria Golino offers them her personality as a free, strong and impertinent woman, a worthy representative of Italian cinema, from the Neapolitan generation, in the firmament. "Valeria makes part of these inspired and inspiring artists who renew themselves by daring to take risks and reinventing themselves with each appearance, comments Pierre Lescure, Presidentof the Cannes Film Festival and Thierry Frémaux, General Delegate. Her acting and her commitment as a director will give her a particularly rich and sharp look at the works presented. »
---
Valeria Golino
Director, actress and producer
Italy
Born in Naples, Italy, and a member as such of this new generation coming from this great city of early in her career, Valeria Golino received the Best Actress Award for her role in A Tale of Love by Francesco Maselli at the Venice International Film Festival in 1986. Her career became international and we see her notably in Rain Man by Barry Levinson (1988), ;The Indian Runner by Sean Penn (1991), Hot Shots! (1991) and Hot Shots! 2 (1993) by Jim Abrahams, Respiro by Emanuele Crialese (2002), < em>La guerra di Mario by Antonio Capuano (2005), Actresses by Valeria Bruni Tedeschi ( 2007) and The Opportunists by Paolo Virzì (2013). In 2013, she directed her first film, Miele, presented at the Cannes Film Festival in the Un Certain Regard section. In 2015, her role in Par amour by Giuseppe M. Gaudino earned her the Best Actress award at the Venice International Film Festival. In 2018, she directed Euforia, selected again for Un Certain Regard at the Cannes Film Festival and returned the following year in Competition as an actress in Portrait of the young girl in late by Céline Sciamma, who received the Best Screenplay Award. She has just finished filming La vita bugiarda degli adulti by Edoardo De Angelis. She is currently working on her first series as a director: L'arte della gioia.
---
Debra Granik
Director
USA
Debra Granik is the director and co-writer of Winter's Bone< /em>, which won the Grand Jury Prize at Sundance in 2010 and earned four Oscar nominations, including Best Picture and Best Adapted Screenplay with co-screenwriter Anne Rosellini. Her first film Down to the Bone, earned her the Best Director Award at Sundance in 2004. In 2015, she shot Stray Dog, a feature film documentary, nominated for an Independent Spirit Award. Her latest film Leave no Trace premiered at Sundance in 2018. She is currently editing a documentary filmed over the past five years about reintegrating people into New York City after incarceration. Her next project is an adaptation of the book "Nickel and Dimed" by Barbara Ehrenreich.
---
Joanna Kulig
Actress
Poland
Actress and singer, Joanna Kulig was born in Poland and became known internationally by < em>Cold War. A graduate of the Ludwik-Solski National Theater School in Krakow, she dedicated the beginning of her career to singing and television roles that earned her numerous awards. In 2011, she played alongside Juliette Binoche in Elles by Malgorzata Szumowska, then in 2015 in Les Innocentes< /em> by Anne Fontaine, selected at the Sundance Film Festival. Muse of Pawel Pawlikowski, she stands out in La Femme du Vème, Ida (Oscar for best foreign film) and Cold War. In 2018, Cold War is selected in Competition at the Cannes Film Festival and receives the Prize for Best Director and the European Film Prize for Best Actress. In 2020, we find Joanna Kulig in the series The Eddy co-directed by Oscar-winning director Damien Chazelle. She has just finished filming She Came to Me by Rebecca Miller and will soon be appearing in Kompromat by Jérôme Salle.
---
Benjamin Biolay
Songwriter-composer-performer, producer and actor
France
Musician with numerous awards including six Victoires de la Musique, notably those for best male performer and the album of the year 2021 for "Grand Prix", Benjamin Biolay is also a remarkable and remarkable actor. He made his film debut with Stella by Sylvie Verheyde (2009) for which he was nominated for the César for best actor in a supporting role. He has since appeared in some thirty films, including Chambre 212 by Christophe Honoré presented at Un Certain Regard in 2019 and France by Bruno Dumont selected in Competition at the Cannes Film Festival in 2021. He has composed several pieces of music notably for Valérie Donzelli, André Téchiné, André Bonzel and Santiago Mitre. In 2020, Benjamin Biolay appears in the series The Eddy by Damien Chazelle. He will soon be appearing in A winter in summer by Laëtitia Masson and La Ligne by Ursula Meier.
---
Edgar Ramírez
Actor and producer
Venezuela
Venezuelan-born actor and producer, Édgar Ramírez was the unforgettable Carlos d 'Olivier Assayas. He started out in Revenge as by Paul Greengrass, Che by Steven Soderbergh , Zero Dark Thirty by Kathryn Bigelow, Cartel by Ridley Scott and finally Carlos by Olivier Assayas, presented Out of Competition at the Cannes Film Festival in 2010. He returned to the Croisette with Hands of Stone by Jonathan Jakubowicz, presented Out of Competition at the Cannes Film Festival in 2016 during a tribute to Robert De Niro. He was recently seen in Jungle Cruise for Disney and 355 for Universal. In 2020, he starred in The Undoing, HBO's event series. In 2022, we will find him in Florida Man on Netflix, in which he plays the title role, and Borderlands for Lionsgate. He was twice nominated for the Golden Globes for his portrayal of the role of Carlos in the Olivier Assayas film and Gianni Versace in the American Crime Story series. /p>
---
The Golden Camera Jury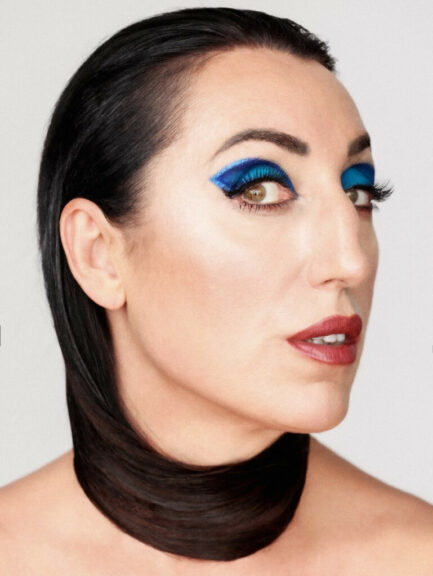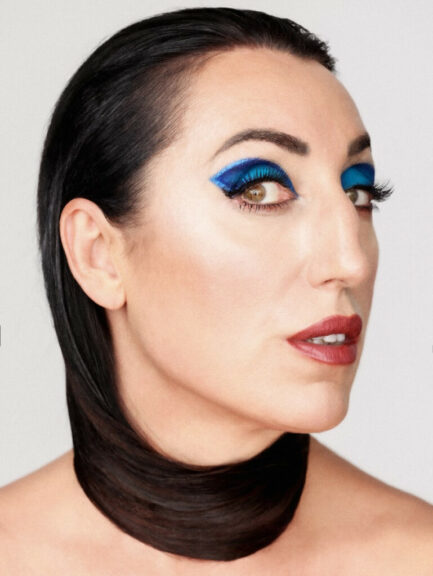 After Mélanie Thierry in 2021, the Spanish actress Rossy de Palma will be the President of the Jury of the Camera d'Or at the 75th Cannes Film Festival, which will reward a film among all the first feature films presented in the Official Selection and in the parallel sections. In 2018, Lukas Dhont, who is appearing this year in Competition, won the award for his film Girl. In 2019, the Camera d'or was awarded to the filmmaker César Diaz for his film Nuestras madres and in 2021 to the director Antoneta Alamat Kusijanović< /strong> for Murina, currently on French screens. The Jury will present its prize during the Closing Ceremony of the Festival on Saturday May 28, 2022
Boldness and spontaneity in creation are the main driving forces behind the first films in the running to win the Camera d'Or. And who better than Rossy de Palma, an actress recognized for her originality and her panache, to accompany the first steps on the Croisette of their directors? A face, a charisma, an attitude: never has the status of muse been so well worn. When she invents herself as an actress for Pedro Almodóvar in The Law of Desire her petulance and energy seduce and impose her on the big screen for a long time.ran. She will then be in the casting of international films, filming many times in France. Always surprising, she is a complete artist: she is in turn singer, actress, muse. And each of her appearances is an opportunity to reinvent herself, constantly renewing the surprise of the first time. An inspiring figure at the Cannes Film Festival, she was present alongside Pedro Almodóvar in 2009 for the film Broken Embraces selected in Competition, and in 2016 for Julieta presented in Competition as well. She also accompanied Terry Gilliam in 2018 for The Man Who Killed Don Quixote screened at the closing of the Festival.
Composition of the Camera d'or Jury
As usual, the Jury is made up of French representatives of the profession (press, industry, association of filmmakers) as well as two guest artists who will surround Rossy de Palma.
Rossy de Palma – President
Actress For FICAM
Federation of Cinema, Audiovisual and Multimedia Industries
Natasza Chroscicki
General Manager ARRI France For the AFC
French Association of Cinematographic Directors of Photography
Jean-Claude Larrieu
Director of Photography For the SRF
Society of Film Directors
Éléonore Weber
Author, director & filmmaker For the SFCC
French Syndicate of Film Critics
Olivier Pelisson
Journalist & film critic Guest personalitiesLucien Jean-Baptiste
Director, screenwriter & actorSamuel Le Bihan
Actor
The creation of a film is the story of an obsession, a disproportionate act of will beyond all logic, propelled by a vital necessity to express a vision. To do this, you have to arm yourself with unfailing perseverance to cross deserts filled with mirages, dare to show yourself to the beholder, carry the desire to upset, transform, transcend. But a first film is even more heroic, more risky; it has, like all the first times, an unexpected and magical ingredient. And we celebrate the birth of a filmmaker! My love affair with cinema and the Cannes Film Festival is a pure joy that continues with this presidency of the Caméra d'or. With all my heart, I hope to live up to this honor.

Rossy de Palma
President of the Camera d'or Jury
About the Camera d'or
The Camera d'or, created in 1978 by Gilles Jacob, then General Delegate, is awarded to the best first film presented in the Official Selection, Critics' Week or Directors' Fortnight. Intended to encourage young creation, this prize acts as an accelerator for the careers of filmmakers by offering them unique insight and international openness. In the past, it has awarded Jim Jarmusch, Mira Nair, Jaco Van Dormael, Naomi Kawase, Bahman Ghobadi or Steve McQueen.
About Rossy de Palma
Iconic actress of Spanish cinema, Rossy De Palma is revealed to the general public by Pedro Almodóvar in 1986 in The Law of Desire. She will tour with him Women on the Verge of a Nervous Breakdown, Tie Me Up!, Kika, La Fleur de mon secret, Broken Embraces (selected in Competition at the Cannes Film Festival in 2009) then Julieta for which she returned to Cannes in Competition in 2016, and finally more recentlyMadres paralelas. The film career of Rossy de Palma goes international since 1990, under the direction of Robert Altman, Mike Figgis, Karim Dridi, Patrice Leconte, strong>Mehdi Charef, Amanda Sthers, Terry Gilliam or recently Benjamin Millepied for his first feature film. From New York to Paris, Rossy de Palma also stands out on the great stages of the Theater and the Opera. Multidisciplinary artist and muse of fashion, Rossy de Palma seduced by her rebellious and endearing personality many creators of Haute Couture, Music, Photography and the Arts around the world.< /p>