A brother and sister on the verge of fifty… Alice is an actress, Louis was a teacher and poet. Alice has hated her brother for over twenty years. They haven't seen each other in all that time – when Louis would bump into her sister in the street, she would not greet him and would run away… The brother and sister will have to meet again when their parents die.
Arnaud Desplechin returns after two attempts Oh Mercy! that we appreciated a lot, and Deception, which had divided us more, to his original cinema, the one that had erected him as the bridgehead of the young French cinema of the 90s, a cinema where psychology and psychatrics go well together, where the young, victim of a disenchanted time, alternate between freedom, desire to live, and omnipresence of death, where the good words hold an important place, a romanticized cinema, in I, where the intimate invites itself in every confidence, in every thought, in a line that had begun to trace François Truffaut, but by blurring the tracks more.
If with Deception, Desplechin has realized a project that he has long wanted, that of putting on the screen a novel by a writer he admires and who has often accompanied him (including in his second feature film My Sex Life… or How I Got Into an Argument…), it seems to us that Brother and Sister also has a long-standing project, that of continuing a reflection begun in his medium-length film, The Life of the Dead, co-written with Pascale Ferran. He returns to a theme that runs through Desplechin's work – and thought – the dysfunctional family, and more broadly the particular nature of the feeling that is obliged, which sometimes turns around, the relationship between love and hate. He also questions it in the light of events, here the common mourning (as The Life of the Dead questioned the possible plural reaction to mourning, with a sharp sense of observation, and a disconcerting point of view, as A Christmas Tale questioned the hypocrisy of family gatherings where the game of appearances – another constant in Desplechin's cinema – delivers all its cynicism). Desplechin himself has experienced this dual and reversible nature of feeling in his family circle, but also when he tore himself apart with Marianne Denicourt, after years of living together. He therefore draws from a theoretical and living material at the same time.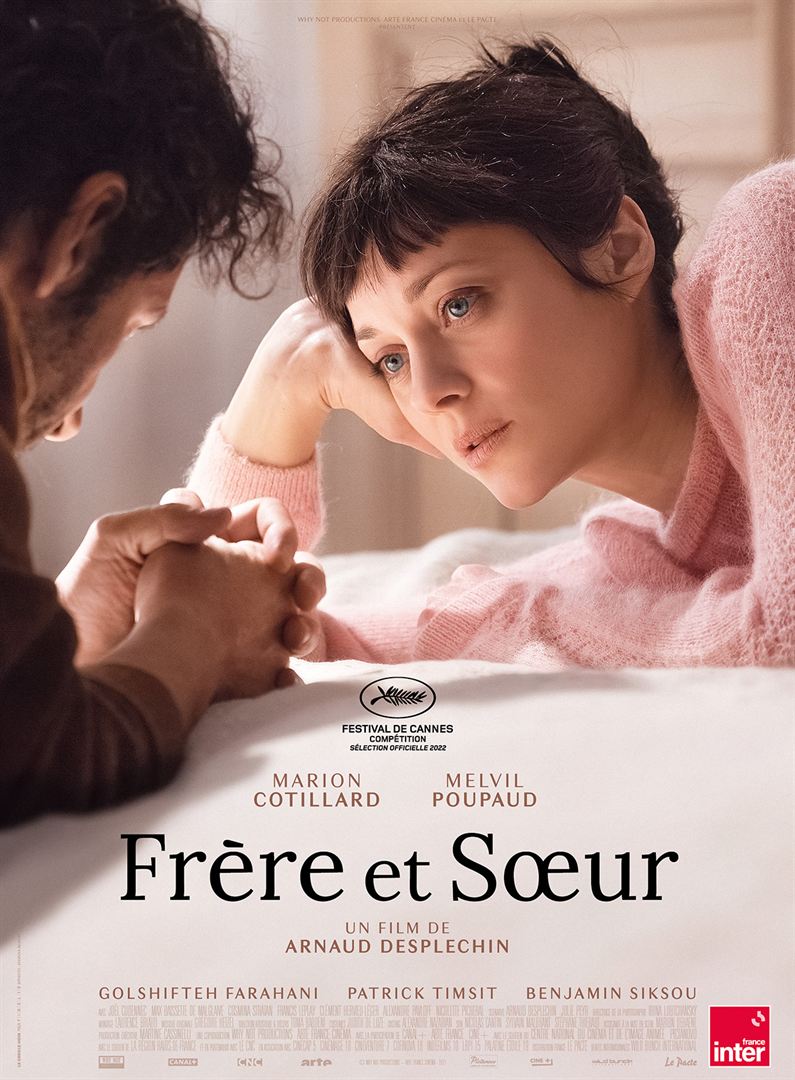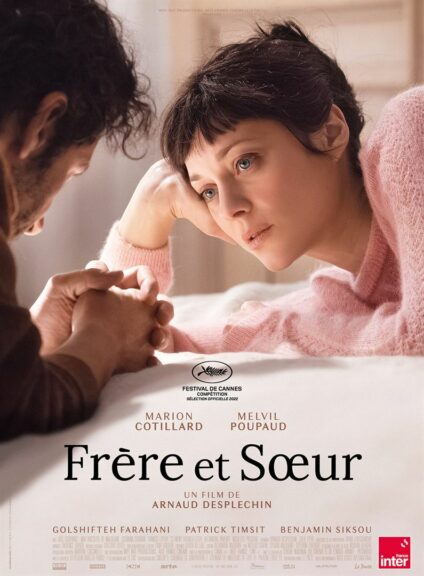 With Brother and Sister, Desplechin aims at a renewed narration, he unfolds his story in interwoven chapters, developing several parallel portraits, producing an ambivalent effect. On the one hand, the process seems to develop the idea of a simultaneity of actions, in a mirror effect between a Brother and his Sister, who no longer love each other, on the other hand, it seems to place things from a very external angle, that of an observer (Desplechin himself) who gives us to see samples of life confronted with each other.
Thus the first part of the film appears particularly fragmented, and struggles to develop the psychological/psychiatric foundations responsible for the family dysfunction, the obvious object of the "study" to which the filmmaker invites us. Alternating between soft and hard tones, the fragments sometimes question because they seem to come out of nowhere, other times, surprisingly, they revive the interest of the spectator, rather left aside, in front of very self-centered characters, with similar egos, proud and camp on their positions.
The bonding comes later, in a second part where finally the different strata of the story seem to form a whole, with a certain coherence – where the first part aims on the contrary at highlighting behaviors that can seem, to many, very alien because obeying mechanisms of repulsion, competition and jealousy, victimization games, guilt-tripping of the other, in a way that is more unconscious than calculated. When finally the egos are put aside a little to propose a more collective vision, psychologically more "limpid", dropping the demons, too oscillated, in the first part, it seems to us that Desplechin allows himself to excuse his characters, and in this way, to make them more sympathetic.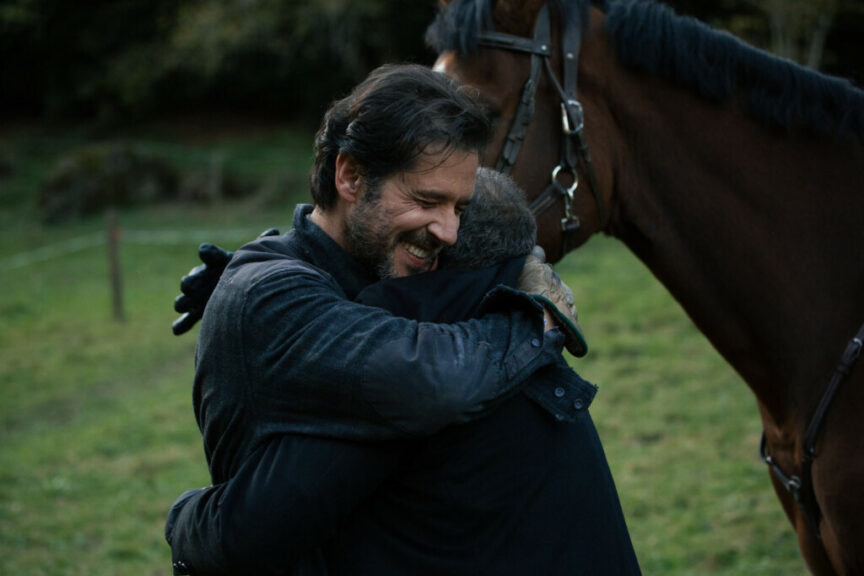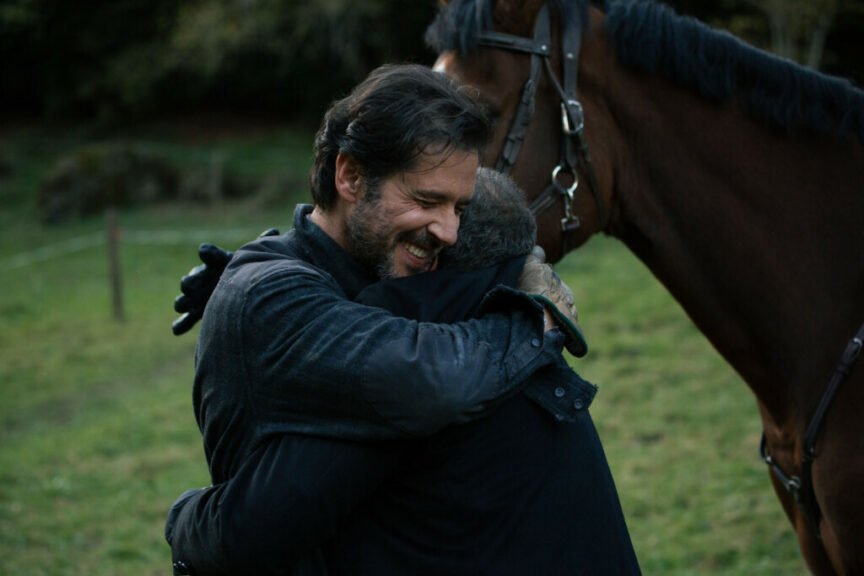 But the conclusion is again confusing, the reconciliation between the brother and the sister gives rise to a new selfish escape of the latter, which is moreover, in a very caricatural gesture – Brother and Sister suffers from some grand bourgeois clichés that Desplechin uses (the writer who indulges in opium with his psychiatrist, the professional success that flows for the sister as for the brother, the pity granted, by guilt, by the actress to a fan, whom she will have neglected at first, who will then serve as her makeshift psychologist).
To play the brother and sister, Desplechin relies on a duo new to him, Marion Cotillard, with whom he is shooting for the third time (he had discovered her in The Life of the Dead, and then we find her in a leading role in the rather missed Ismael's Ghosts ) and Melvil Poupaud, whom he had already employed in A Christmas Tale, in the role of the nice brother.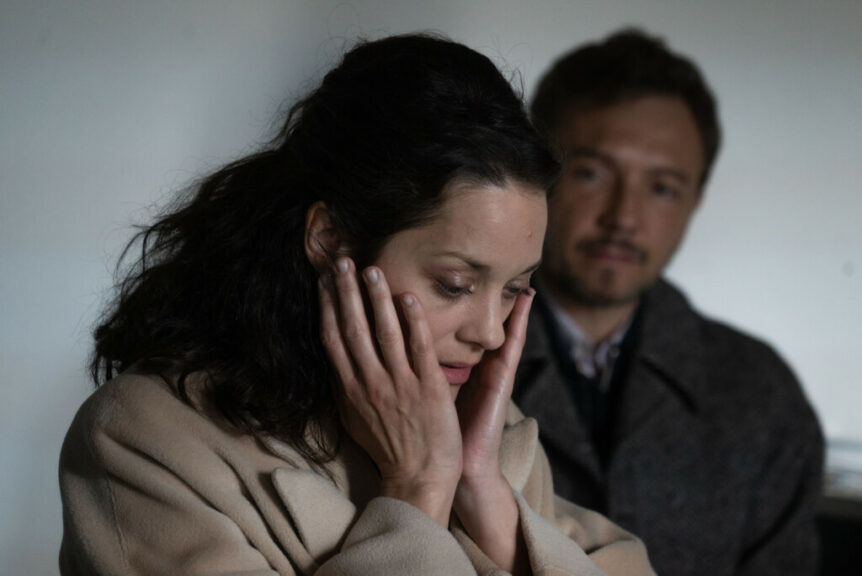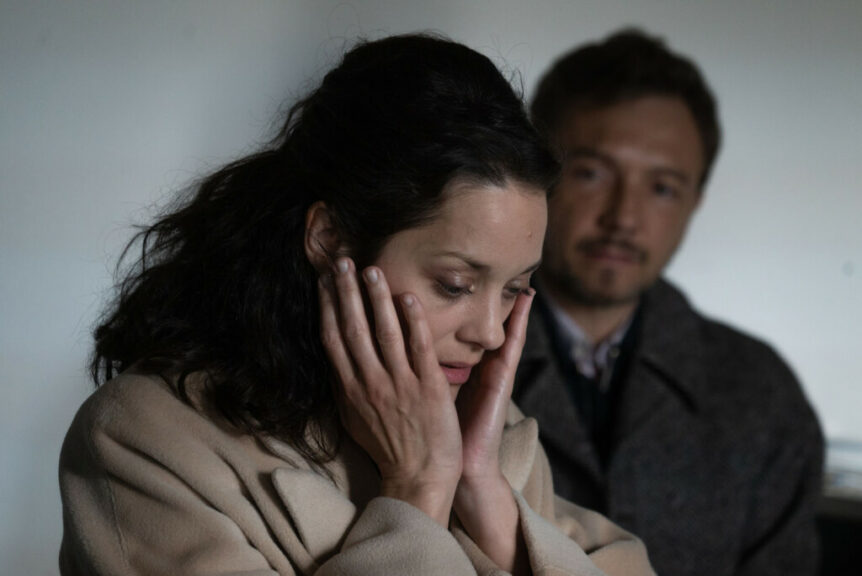 Marion Cotillard does very well, and seems on the whole credible in this role of Alice, an actress who has been a little forgotten. Melvil Poupaud, on the other hand, seems a bit lost in Louis, a character who alternates between hot and cold. Melvil Poupaud admits that the role required a lot of investment, especially because it seemed to him a mirror of Desplechin. The different colors of the relationship that links Alice and Louis, or has linked them, pass through gestures, confidences, and words. Once is not customary with Desplechin, the literary detracts more from the story than it serves it, we think in particular of some dialogues between the two protagonists that seem false, in their intensity, vis-a-vis the dramatic situation that is played.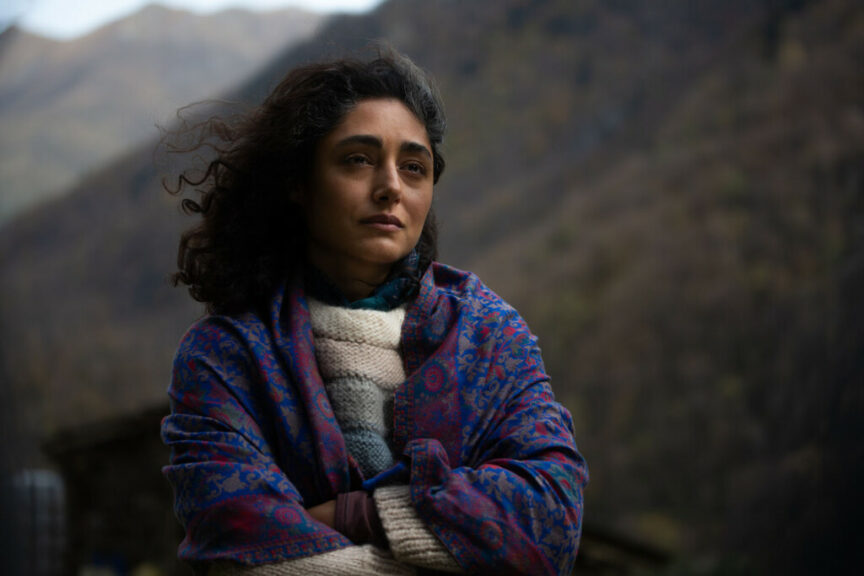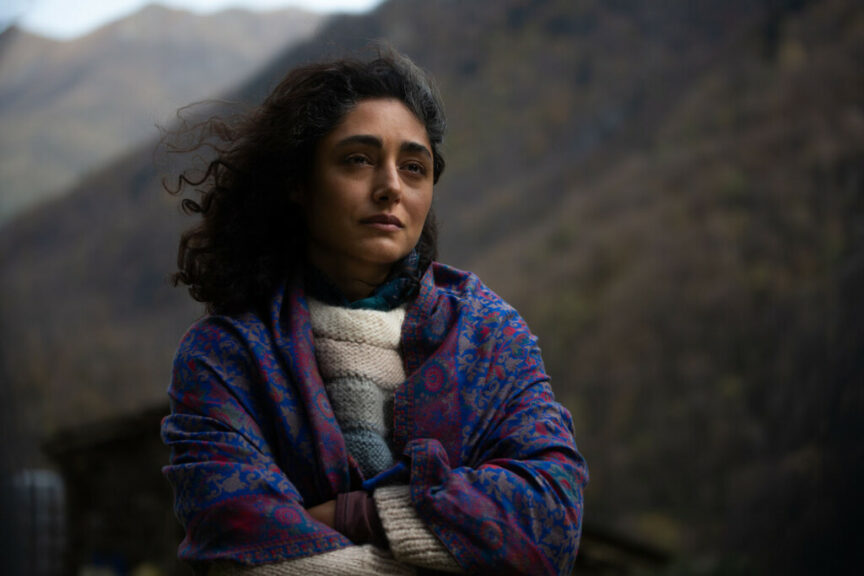 Alongside the characters of Alice and Louis, Desplechin imagines secondary characters, Louis' rather passive wife (Golshifeth Farahani), Louis' psychiatrist (Patrick Timsit), a fan of Alice's (Cosmina Stratan, known for Mungiu's Beyond the Hills), Louis' former friend who became Alice's husband, or the younger brother (Benjamin Siksou). All these characters are passive spectators of the theatrical (or romantic, depending on whose side you're on) relationship between Alice and Louis.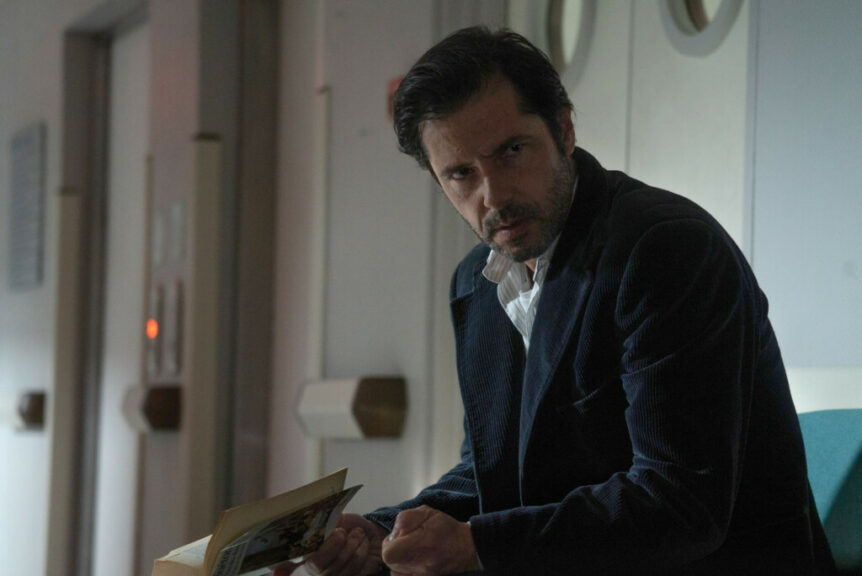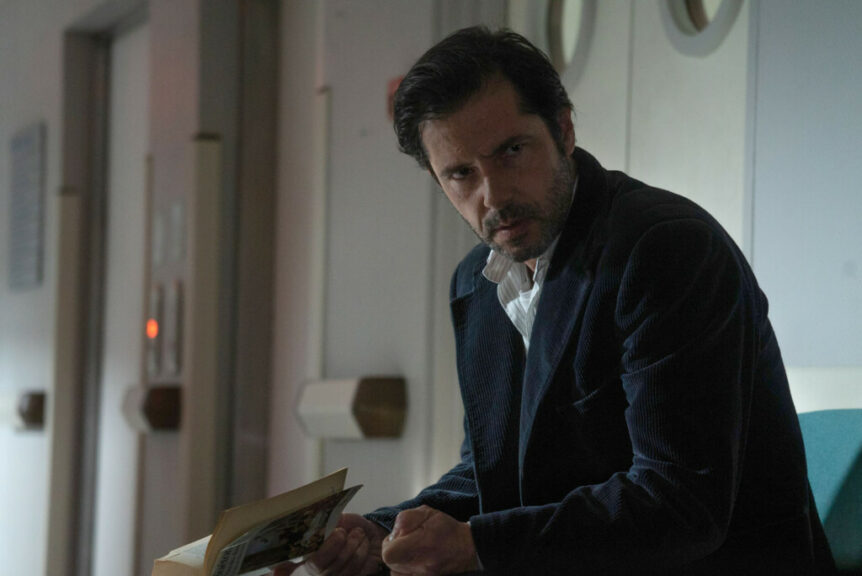 On the whole, Brother and Sister seemed to suffer from a lack of vitality, of urgency, giving it a certain distance, a coldness, and in the end, a rather pessimistic note that prevented us from being as enthusiastic as we were in My Sex Life… or How I Got into an Argument , Kings and Queen or A Christmas Tale, which presented itself to us under a more instinctive, less theorized, and in fact, more natural angle.