ORIZZONTI COMPETITION
---
OBEŤ (VICTIM)
Director Michal Blaško
Main Cast Vita Smachelyuk, Gleb Kuchuk, Igor Chmela, Viktor Zavadil, Inna Zhulina, Alena Mihulová, Veronika Weinhold, Gabriela Míčová, Claudia Dudová / Slovakia, Czech Republic, Germany / 91'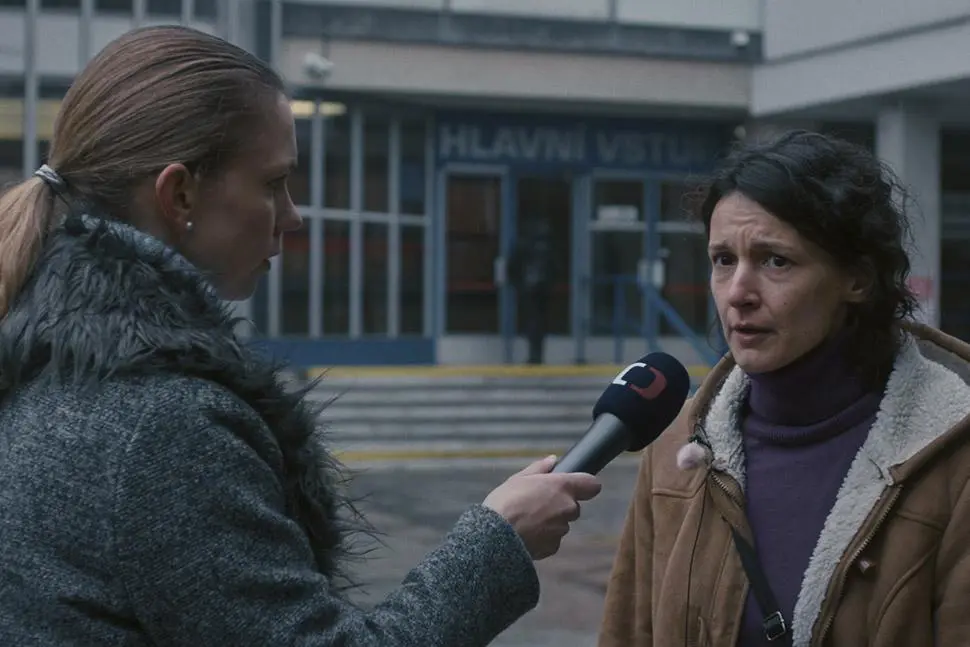 When the son of Ukrainian immigrant Irina is attacked, the whole city stands up in solidarity with her family and condemns their Roma neighbors, who allegedly committed the crime. But soon another truth starts to emerge.
Obet' is a suspenseful drama about a woman seeking justice in a racist society, torn between family and the search for the truth.
---
EN LOS MÁRGENES
Director Juan Diego Botto
Main Cast Penélope Cruz, Luis Tosar, Christian Checa, Adelfa Calvo, Juan Diego Botto, Aixa Villagrán, Font García, Maria Isabel Díaz Lago, Sergio Villanueva, Nur Levi, / Spain, UK / 103'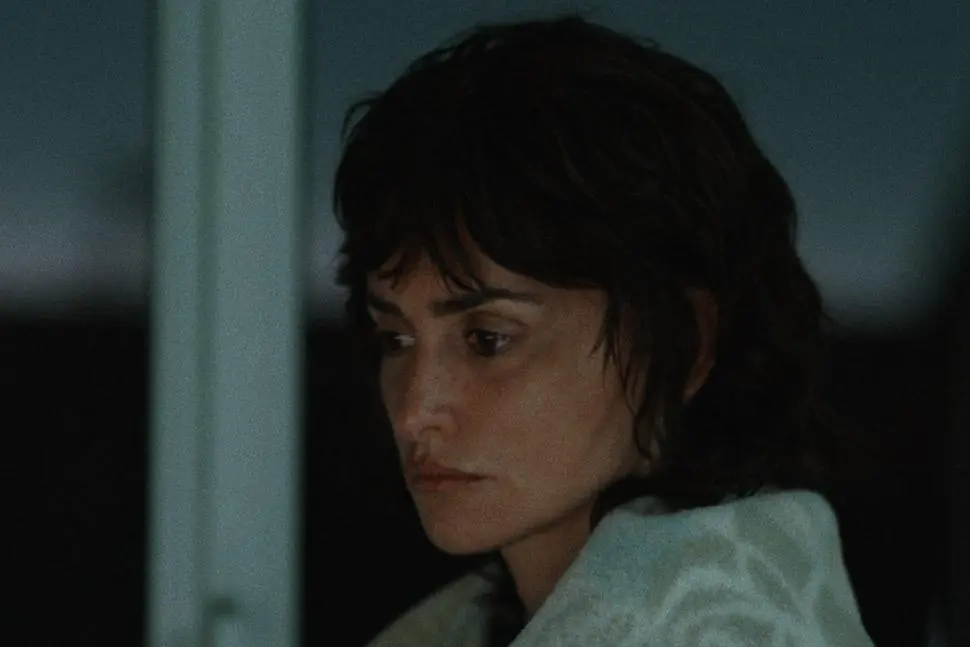 A film about family, love and solidarity. The countdown for three intertwined characters trying to keep it together and get through 24 vital hours that will change their lives. En los márgenes explores the impact of economic stress on personal relationships and how friendship and solidarity can get us through life's most difficult moments. A thrilling race against the clock on the fringe of a big city.
---
TRENQUE LAUQUEN
Director Laura Citarella
Main Cast First part, Laura Paredes, Ezequiel Pierri, Rafael Spregelburd, Cecilia Rainero/ Second part, Laura Paredes, Ezequiel Pierri, Juliana Muras, Elisa Carricajo, Verónica Llinás / Argentina, Germany / Part 1: 128' / Part 2: 132'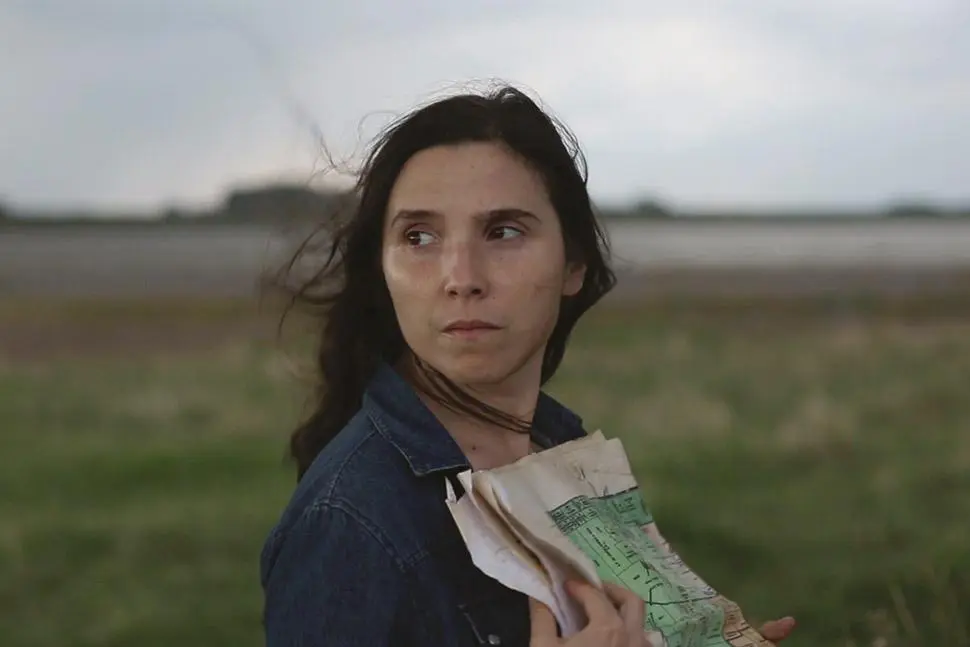 A woman vanishes. Two men take to the road in search of her: they both love her. Why did she leave? Each one of them has his own suspicions, and hides them from the other one who—mysteriously—never truly becomes his rival. Neither is right—but is anyone? This sudden runaway becomes the hidden core of a number of fictions that the film delicately weaves together: the secret of the heart of another woman, lost as well, many years ago; the secret of the life of a village in the countryside, governed by a supernatural incident that nobody seems to perceive; the secret of the plains, which never ceases to spread and devour everything, like the shadows that invade the world after the twilight hour.
---
VERA
Director Tizza Covi, Rainer Frimmel
Main Cast Vera Gemma, Daniel De Palma, Sebastian Dascalu, Annamaria Ciancamerla, Walter Saabel / Austria / 115'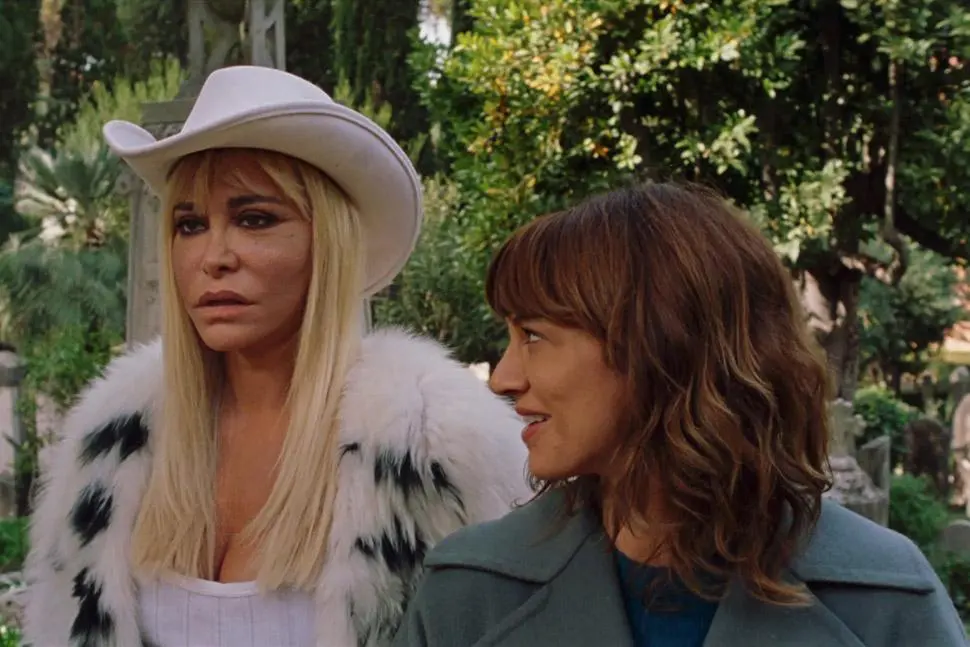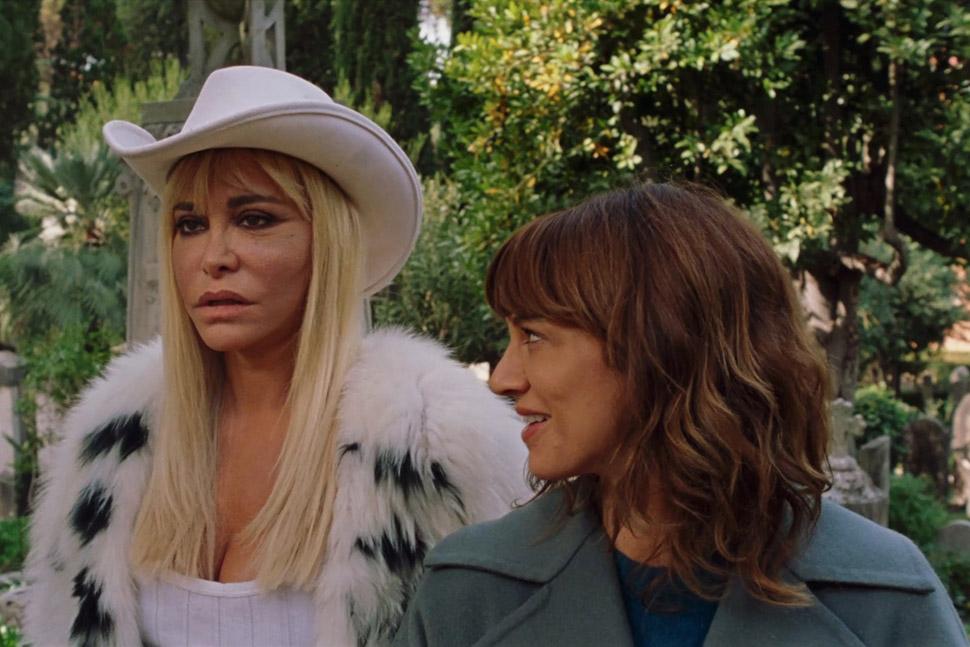 Vera lives in the shadow of her famous father. Tired of her superficial life and relationships, she drifts through Roman high society. When she injures a child in a traffic accident in the suburbs, she forms an intense relationship with an eight-year-old boy and his father. But soon she must realize that also in this world she is only an instrument for others.
---
INNOCENCE
Director Guy Davidi
Main Cast Guy Davidi, Nikita Stewart, Arye Bar El, Ido Tako / Denmark, Israel, Finland, Iceland / 100'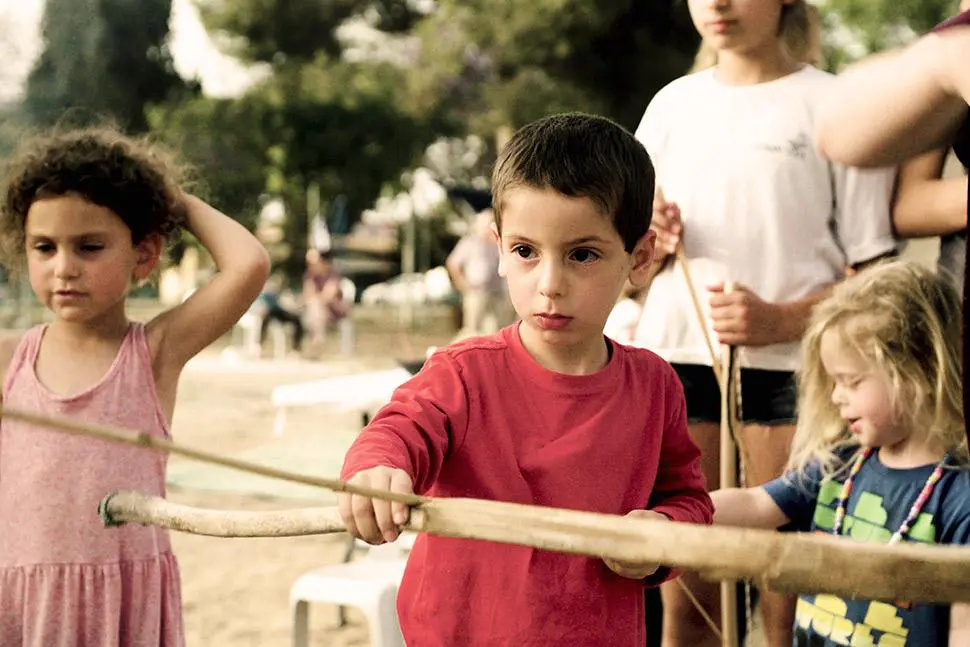 Making a war is a storyteller's job. A good story is crucial to legitimise the use of military force. That's why militaries need strong promotion and Israel is a model country in promoting its military ventures. We've successfully colonised, occupied and overgrown, and only got stronger and more accepted amongst the nations. Our history as persecuted Jews, our enlightened democracy are both in use in our solid PR kit. But before pitching our story to the world, we need to pitch it to our children. As moral corruption linked with apartheid thrives, avoiding service becomes a threat. For some children we'll offer benefits, for most we'll sell fictitious promises. Every child is screened to serve with bearable pressure and an adjusted amount of exposure to violence.
Innocence tells the story of children who resisted to be enlisted but capitulated. Their stories were never told as they died during their service. Through a narration based on their haunting diaries, the film depicts their inner turmoil. It interweaves first-hand military images, key moments from childhood until enlistment and home videos of the deceased soldiers whose stories are silenced and seen as a national threat.
---
PRINCESS
Director Roberto De Paolis
Main Cast Glory Kevin, Lino Musella, Sandra Osagie, Salvatore Striano, Maurizio Lombardi / Italy / 110'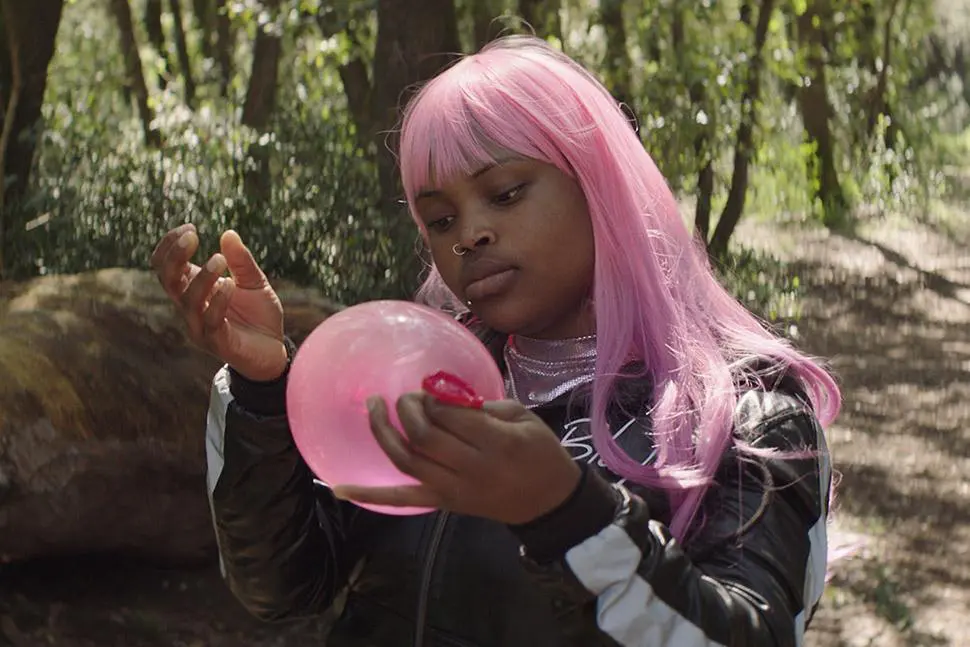 Princess is a young illegal immigrant from Nigeria who sells her body on the outskirts of a big city. Like an Amazon on the hunt, protected by her friends, she moves through a pinewood that stretches as far as the sea, an enchanted forest in which to find refuge, hide away from life and earn her daily bread. Every day, in order to survive, Princess has to steer clear of dangers and sentiments, follow the scent of money and dupe her clients. Her life is a succession of days that are always the same, one joins to another, without a break. Until one day, driven by an inner force to break the shackles of cynicism and exploitation, she quarrels with the friends with whom she shares the street and meets a man who wants to save her, but first she will have to save herself.
---
BLANQUITA
Director Fernando Guzzoni
Main Cast Laura López, Alejandro Goic, Amparo Noguera, Marcelo Alonso, Daniela Ramírez, Ariel Grandón / Chile, Mexico, Luxembourg, France, Poland / 99'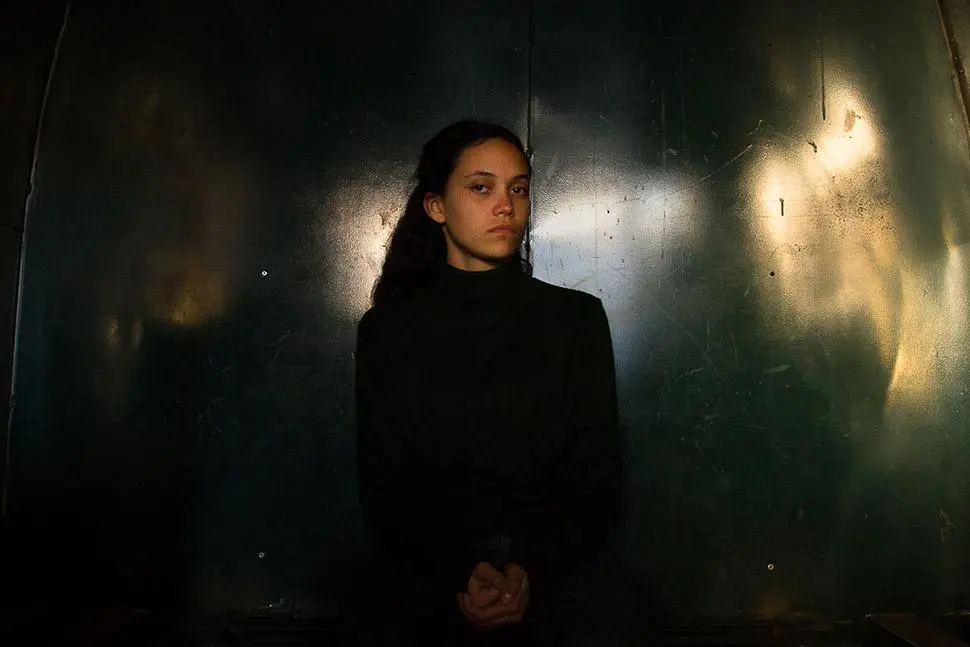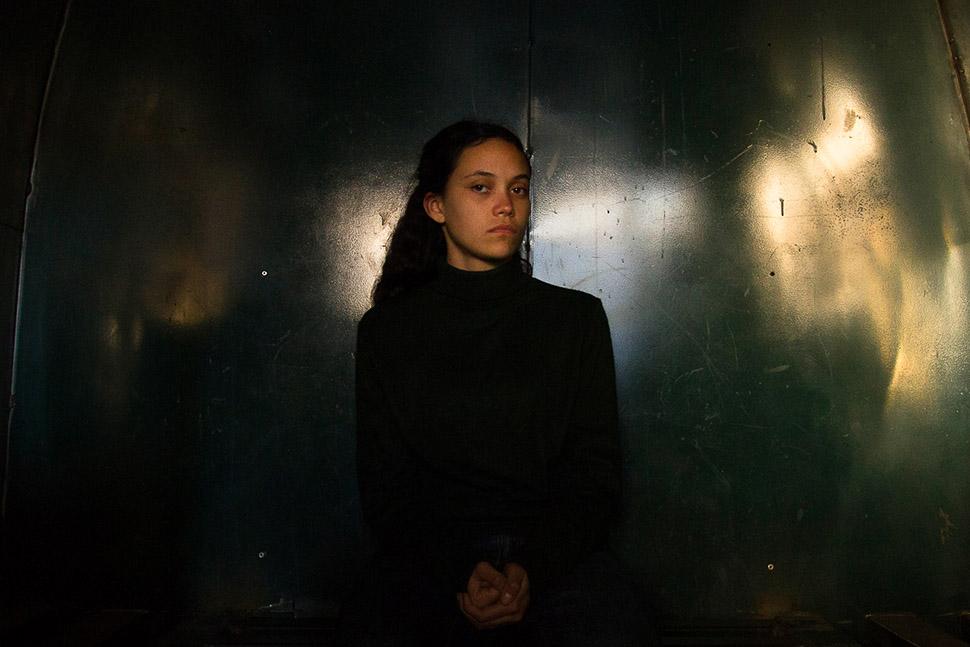 Blanca, an 18-year-old foster home resident, is the key witness in a scandal involving kids, politicians and rich men taking part in sex parties. Yet, the more questions are asked, the less clear it becomes what Blanca's role in the scandal exactly is.
---
POUR LA FRANCE
Director Rachid Hami
Main Cast Karim Leklou, Shaïn Boumedine, Lubna Azabal, Samir Guesmi, Laurent Lafitte, Vivian Sung, Slimane Dazi, Souhade Temimi, Alicia Hava, Elyes Aguis / France, Taipei / 113'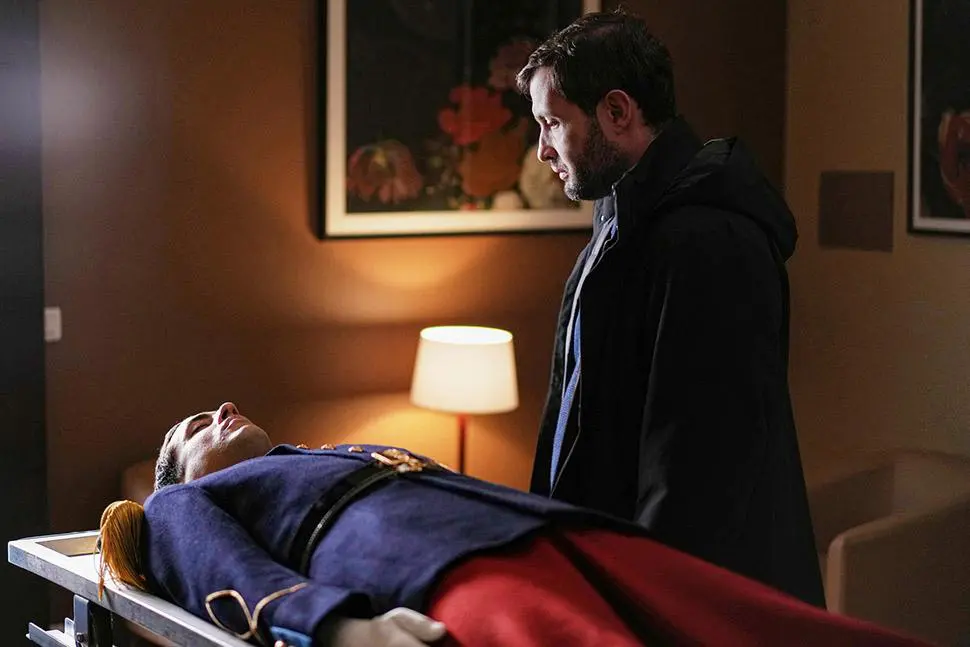 Aissa, a young officer of Algerian origin, tragically loses his life during a fresher initiation ritual at the prestigious French military academy of Saint-Cyr. As the death tears through his family, controversy arises over Aissa's funeral plans when the Army refuses to take responsibility. Ismael, his older, rebellious brother, tries to keep the family united as they fight to win justice for Aissa.
---
ARU OTOKO (A MAN)
Director Kei Ishikawa
Main Cast Satoshi Tsumabuki, Sakura Andô, Masataka Kubota / Japan / 121'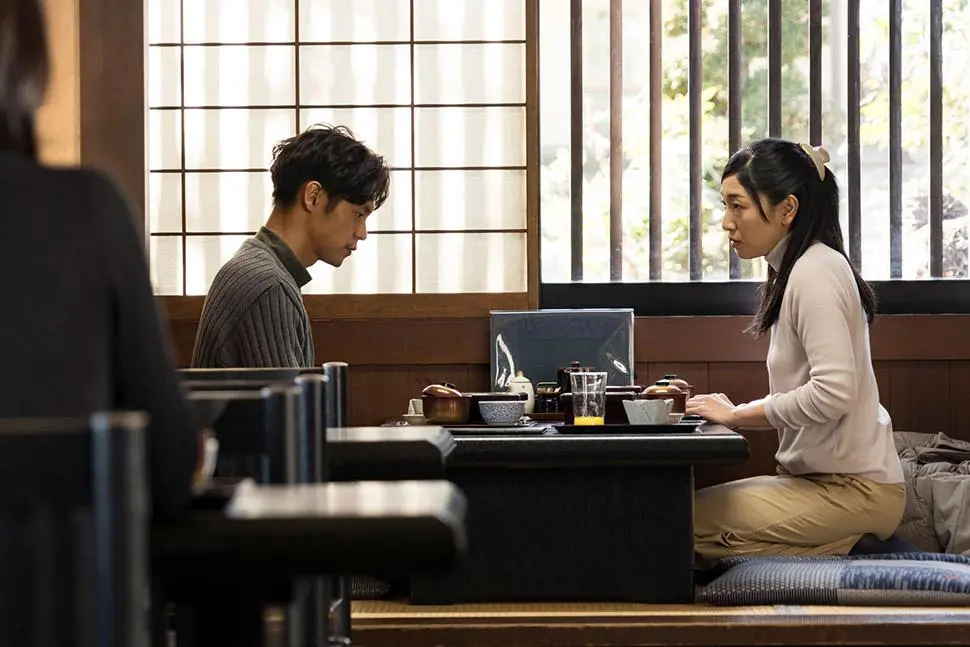 After divorcing, Rie has found happiness with her second husband Daisuke and formed a new family. But when Daisuke dies in a tragic accident, she discovers her new husband was not the man she thought he was. Rie calls on the attorney Kido to help her find the truth about the identity of the man she loved. A quest that will open larger questions about the nature of identity itself, and what makes a person real at all.
---
CHLEB I SÓL (BREAD AND SALT)
Director Damian Kocur
Main Cast Tymoteusz Bies, Jacek Bies, Dawid Piejko,Nikola Raczko, Nadim Suleiman, Nadeem Shalave / Poland / / 99'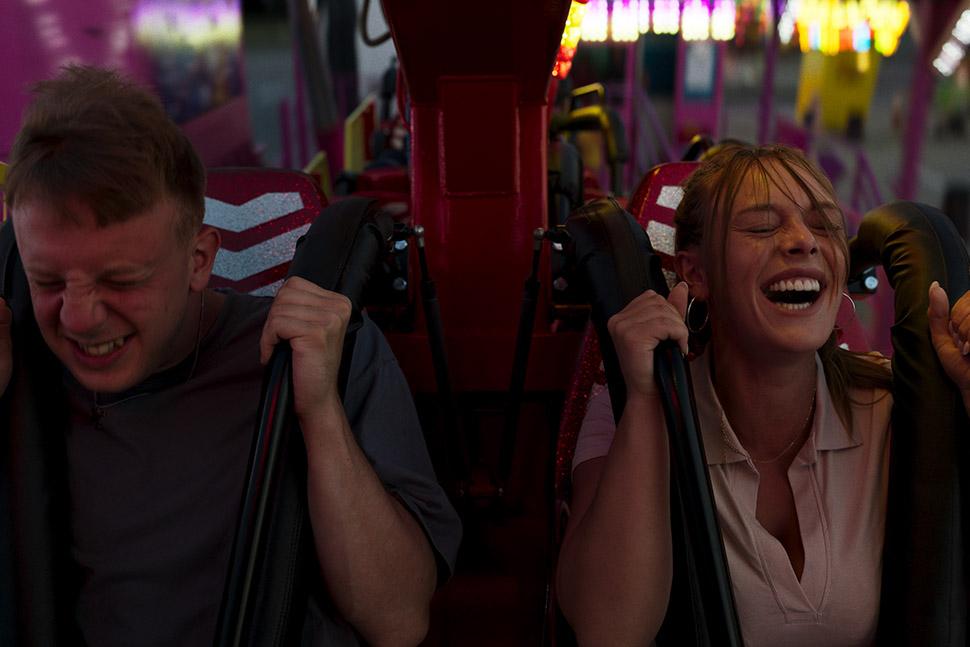 Inspired by true events, played by non- professionals. Tymek, a young, talented pianist, student of the Warsaw Academy of Music, returns to his small hometown for a vacation, a place where time has stood still. The central meeting point for local youth is the newly created kebab bar. Tymek witnesses a growing conflict between Arab kebab workers and his colleagues from the neighbourhood. A conflict that will turn out to be tragic.
---
LUXEMBOURG, LUXEMBOURG
Director Antonio Lukich
Main Cast Amil Nasirov, Ramil Nasirov, Lyudmyla Sachenko / Ukraine / 106'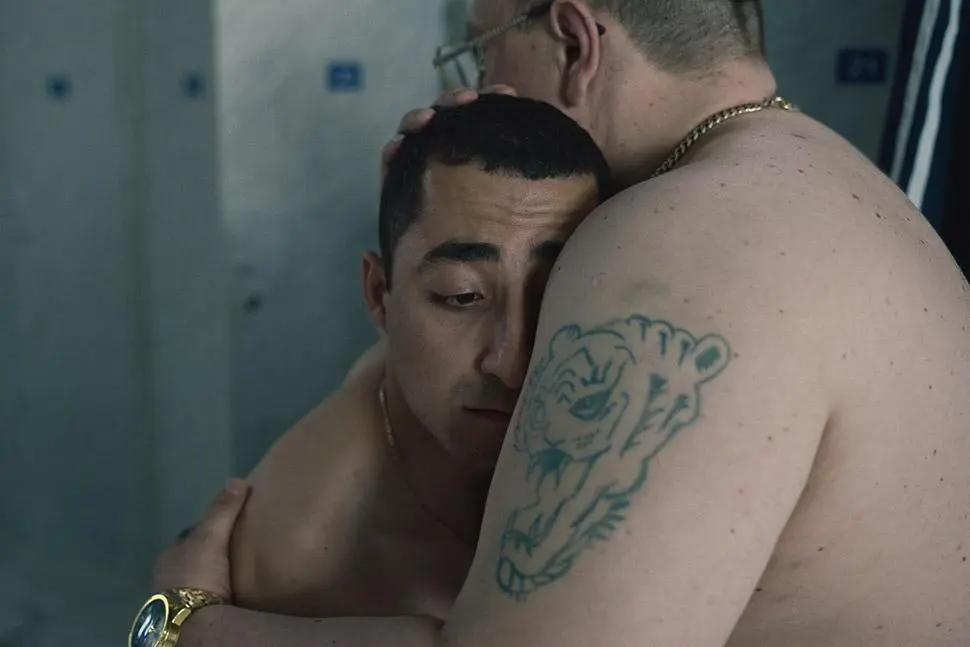 There are many beautiful places to die. Luxembourg is not one of them. But beautiful or not, Luxembourg makes dying very expensive. When twin brothers hear that their long-absent father is sick in Luxembourg, they set out on a journey to see him one last time. Will the man they find be the bad-ass father they remember ?
---
TI MANGIO IL CUORE
Director Pippo Mezzapesa
Main Cast Elodie, Francesco Patanè, Francesco Di Leva, Lidia Vitale, Brenno Placido, Tommaso Ragno, Michele Placido / Italy / 117'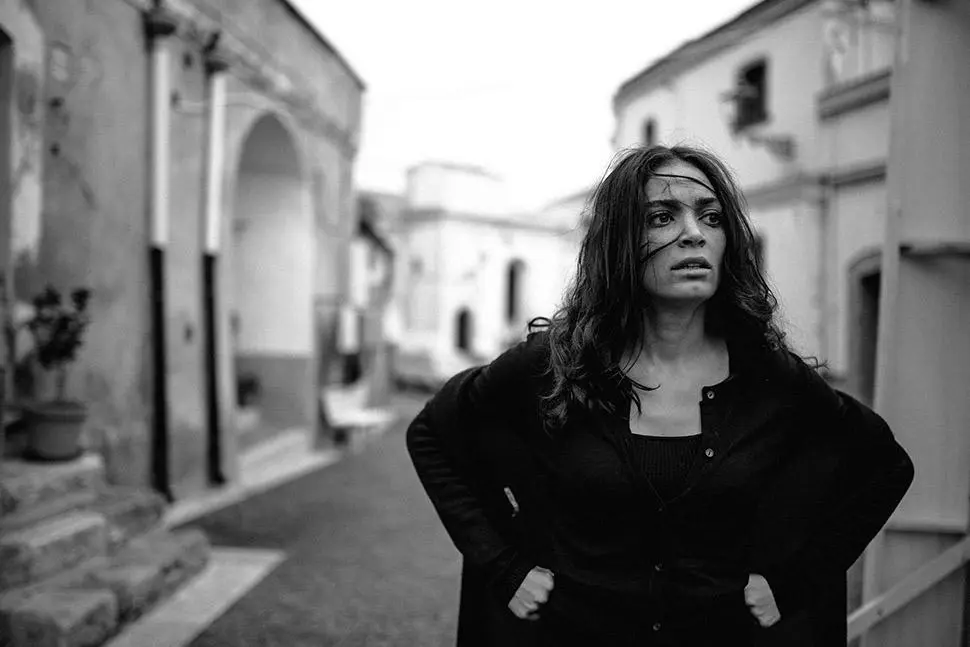 Puglia. Burnt by the sun and by hatred, the promontory of Gargano is contested by criminals who seem to come from a remote past governed by the law of the jungle. An archaic land reminiscent of the Far West, in which blood is washed away with blood. An old feud between two rival families is rekindled by a forbidden love: the one between Andrea, reluctant heir of the Malatesta, and Marilena, beautiful wife of the boss of the Camporeale clan. A fatal passion that sets the two clans at war again. But Marilena, banished by the Camporeale and prisoner of the Malatesta, disputed and abused, will oppose a fate already written with a mother's strength.
---
SPRE NORD (TO THE NORTH)
Director Mihai Mincan
Main Cast Soliman Cruz, Nikolai Becker, Bartholome Guingona, Olivier Ho Hio Hen, Emmanuel Sto. Domingo, Alexandre Nguyen, Dimitar Vasilev / Romania, France, Greece, Bulgaria, Czech Republic / 122'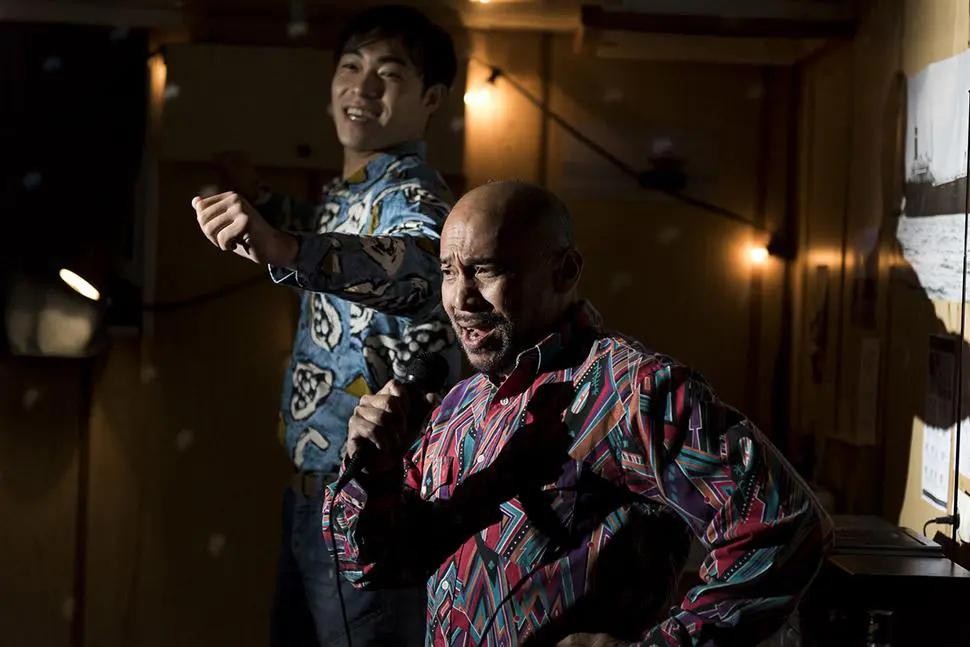 Based on a true story. 1996, open sea. During his shift on a transatlantic ship's deck, Joel, a religious Filipino sailor, discovers Dumitru, a Romanian stowaway hidden between some containers. If he is spotted by the Taiwanese officers running the vessel, Dumitru is at risk to be thrown overboard. Joel decides to hide him, as a sign of his gratitude towards God. Soon, a dangerous cat and mouse game begins. When his crew, his own friends, even God itself start to turn their backs on him, Joel learns that he has to face his cruel destiny alone.
---
AUTOBIOGRAPHY
Director Makbul Mubarak
Main Cast Kevin Ardilova, Arswendy Bening Swara, Haru Sandra, Rukman Rosadi / Indonesia, France, Germany, Poland, Singapore, Philippines, Qatar / 115'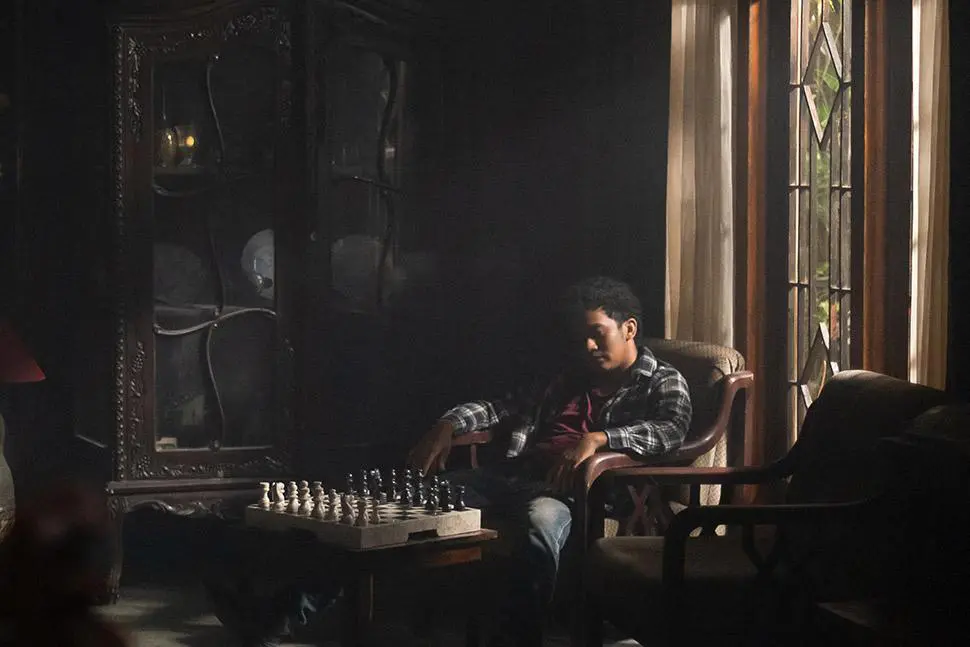 With his father in prison and his brother abroad for work, young Rakib works as the lone housekeeper in an empty mansion belonging to Purna, a retired general whose family Rakib's clan have served for centuries in a rural Indonesian town. After Purna returns home to start his mayoral election campaign, Rakib bonds with the older man, who becomes a close mentor and father figure, and finds his calling as Purna's assistant in work and life. When Purna's election poster is found vandalised one day, Rakib doesn't hesitate to track down the culprit, kicking off an escalating chain of violence…
---
LA SYNDICALISTE
Director Jean-Paul Salomé
Main Cast Isabelle Huppert, Grégory Gadebois, François-Xavier Demaison, Pierre Deladonchamps, Alexandra Maria Lara, Gilles Cohen with the participation of Marina Foïs, Yvan Attal / France, Germany / 122'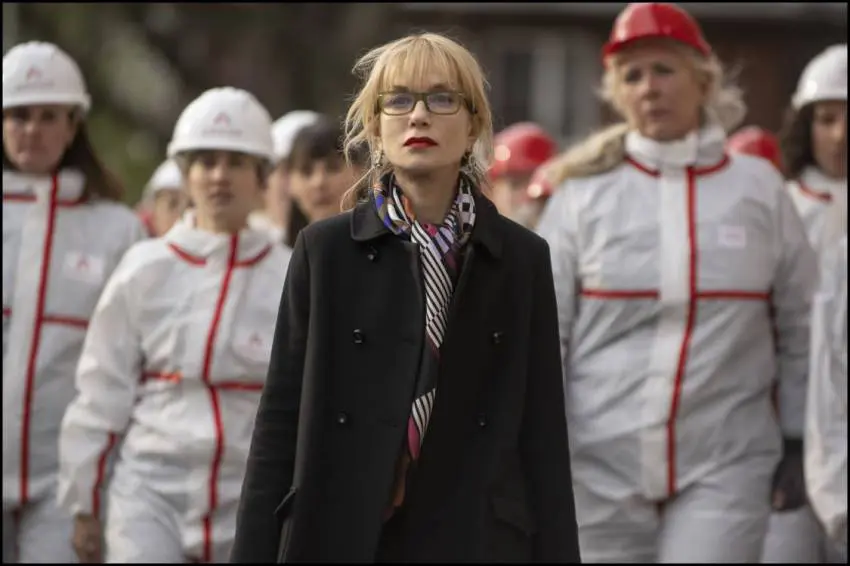 La syndicaliste is the true story of Maureen Kearney, the head union representative of a French multinational nuclear powerhouse. She became a whistleblower, denouncing top-secret deals that shook the French nuclear sector. Alone against the world, she fought government ministers and industry leaders, tooth and nail to bring the scandal to light and to defend more than 50,000 jobs.. Her life was turned upside down when she was violently assaulted in her own home… The investigation is carried out under pressure: the subject is sensitive. Suddenly, new elements create doubt in the minds of the investigators. At first a victim, Maureen becomes a suspect.
---
JANG-E JAHANI SEVOM (WORLD WAR III)
Director Houman Seyedi
Main Cast Mohsen Tanabandeh, Neda Jebreili, Mahsa Hejazi, Navid Nosrati / Iran / 107'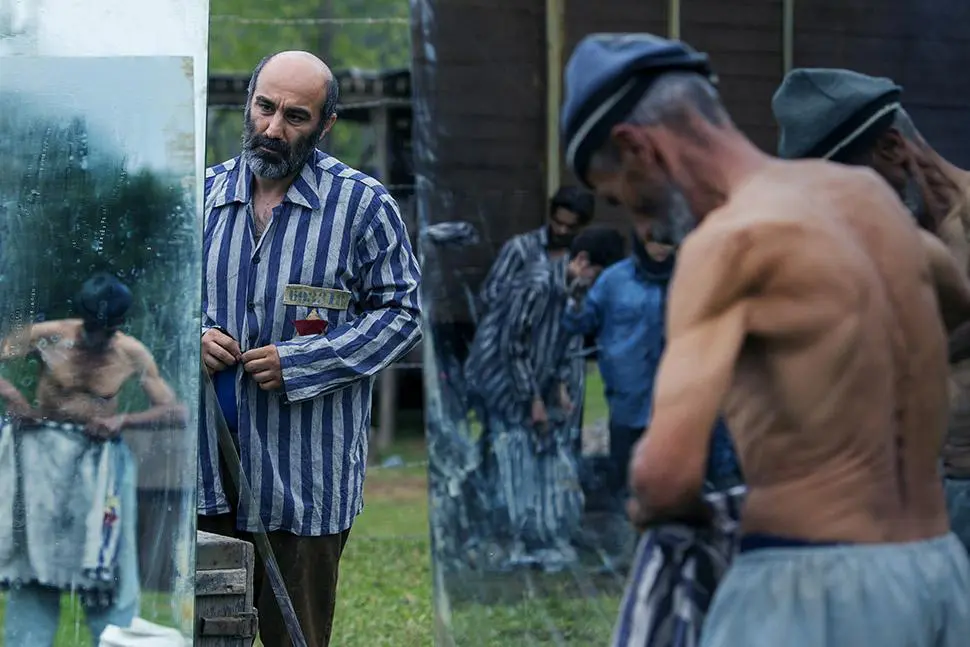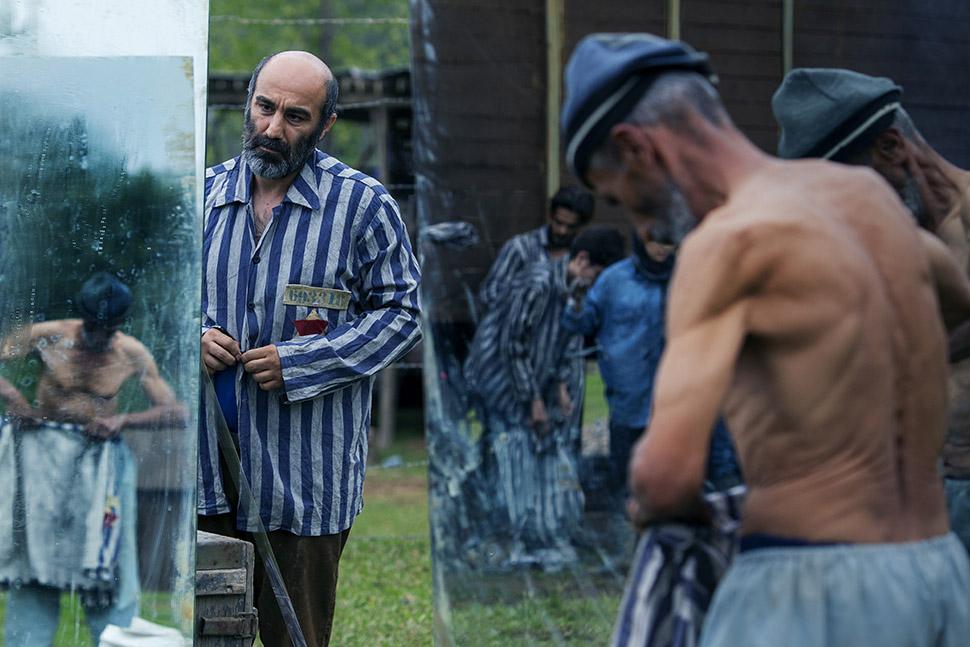 Shakib is a homeless day laborer who never got over the loss of his wife and son in an earthquake years ago. Over the last couple of years, he has developed a relationship with a deaf and mute woman, Ladan. The construction site on which he works today turns out to be the set of a film about the atrocities committed by Hitler during WWII. Against all odds, he is given a movie role, a house and a chance at being somebody. When Ladan learns about this, she comes to his workplace begging for help. Shakib's scheme to hide her goes tragically wrong and threatens to ruin his newfound status and what seemed to be the opportunity of a lifetime.
---
NAJSREЌNIOT ČOVEK NA SVETOT / NAJSRETNIJI ČOVJEK (THE HAPPIEST MAN IN THE WORLD)
Director Teona Strugar Mitevska
Main Cast Jelena Kordić Kuret, Adnan Omerović, Labina Mitevska, Ana Kostovska, Ksenija Marinković, Izudin Bajrović, Irma Alimanović, Vedrana Božinović, Mona Muratović, Nikolina Kujača ,Siniša Vidović, Kemal Rizvanović / North Macedonia, Bosnia Herzegovina, Belgium, Croatia, Denmark, Slovenia / 95'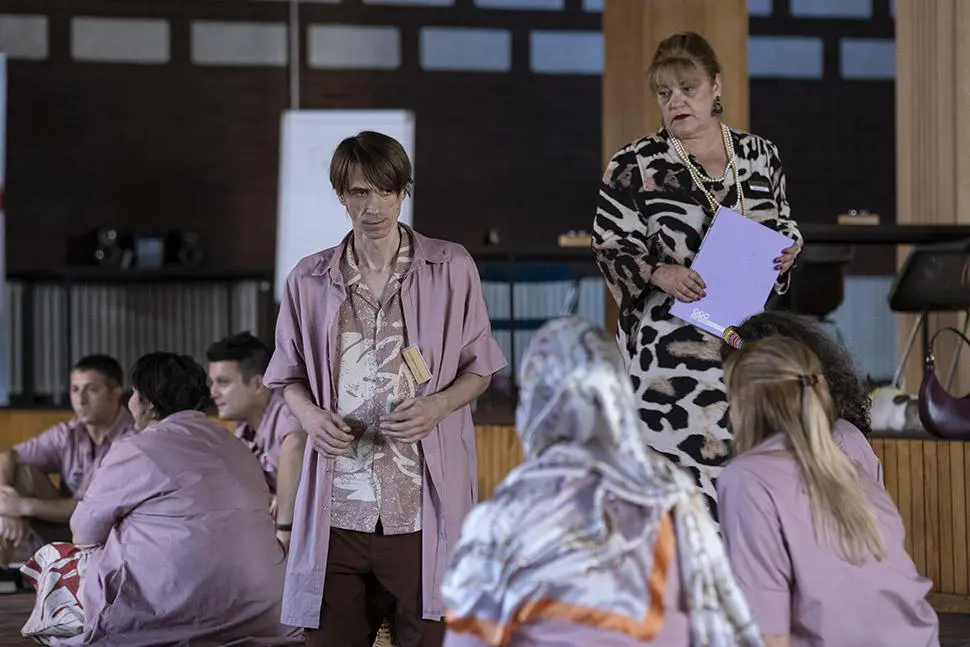 Asja, a 40-year-old single woman lives in Sarajevo. In order to meet new people, she ends up spending her Saturday in a speed dating event. She is matched with Zoran, a 43-year-old banker. However, Zoran is not looking for love, but forgiveness.
---
A NOIVA (THE BRIDE)
Director Sérgio Tréfaut
Main Cast Joana Bernardo, Lola Dueñas, Hugo Bentes, Hossein Hassan / Portugal / 81'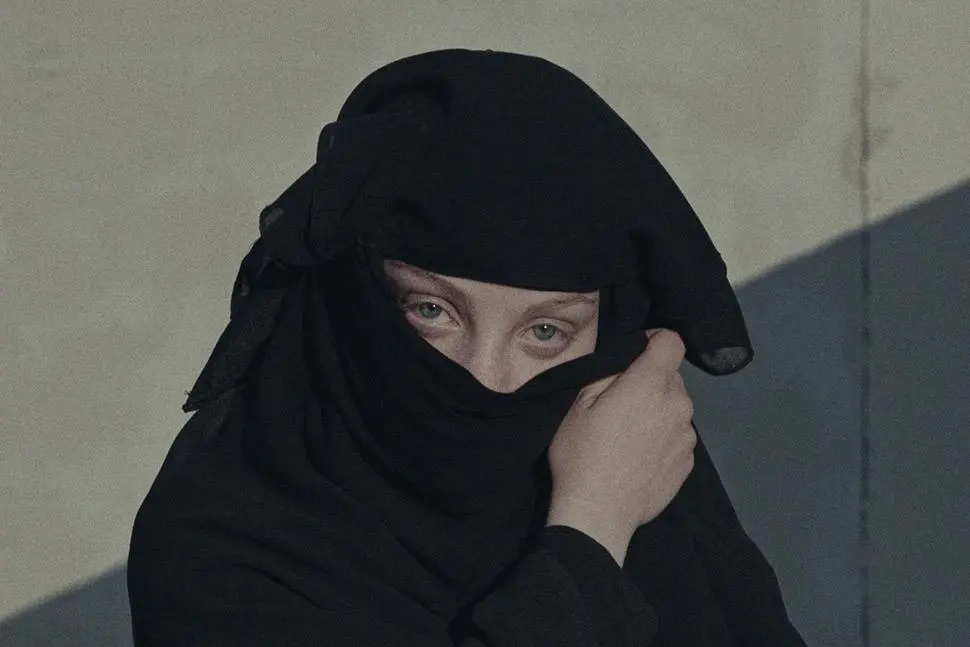 A European teenager ran away from home to marry a Daesh fighter. She became a bride of the Jihad. Three years later, her life has dramatically changed. She is living in an Iraqi prison camp. Now she has two children to take care of and is pregnant again. She is a 20-year-old widow and soon will be put on trial in the Iraqi courts. What have the experiences of war and brainwashing done to her?