European countries have each decided which films they want to submit to the race for the 2023 Oscars in the category of best international feature film.
The date for the 95th Academy Awards has been set for March 12, 2023.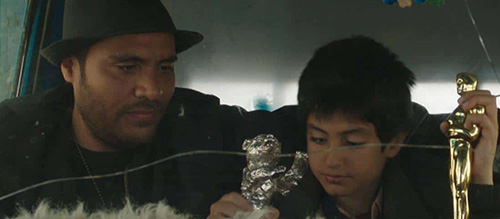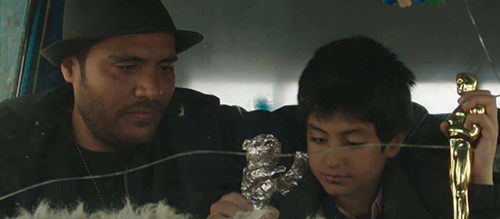 To be eligible to compete, the films submitted must have been theatrically released in their country of origin between January 1 and November 30, 2022. The deadline for applications is October 3. Fifteen semi-finalists will be selected and announced at the end of December by the Academy, which will then narrow the list to five nominated finalists, to be announced in early 2023.
In this list, we find a good number of quality films that have received very good feedback in theaters or at numerous festivals, including Close by Lukas Dhont (upcoming interview), Bodiceby Marie Kreutzer, The Nights of Mashad by Ali Abassi, Saint-Omer by Alice Diop, Nostalghia by Mario Martone, Eo by Skolimowski, The Cairo Conspiracies by Tarik Saleh, Return to Seoul by Davy Chou, Memory Box by Khalil Joreige and Joana Hadjithomas, or for the UK, Winners by Hassan Nazer whom we recently met at the Dinard British Film Festival and whose reaction we heard after this announcement:
Here is the list of European films submitted to the Academy:
European countries
Albania: A Cup of Coffee and New Shoes On by Gentian Koçi (Albania/Greece/Kosovo/Portugal )
Armenia: Aurora's Sunrise by Inna Sahakyan (Armenia/Lithuania/Germany)
Austria: Bodice by Marie Kreutzer (Austria/Luxembourg/Germany/France)
Belgium: Close by Lukas Dhont (Belgium/France/Netherlands)
Bosnia and Herzegovina: A Ballad by Aida Begic (Bosnia and Herzegovina/France)< /p>
Bulgaria: In The Heart Of The Machine by Martin Makariev (Bulgaria)
Croatia: Safe Place by Juraj Lerotić (Croatia)
Czech Republic: Il Boemo by Petr Václav (Czech Republic/Italy/Slovakia)
Denmark: The Nights of Mashhad by Ali Abbasi (Denmark/Germany/France/Sweden )
Estonia: Kalev from Ove Musting (Estonia)
Finland: Girl Picture by Alli Haapasalo (Finland)
France: Saint-Omer by Alice Diop (France)
Georgia: A Long Break by Davit Pirtskhalava (Georgia)
Germany: All Qui and on the Western Front by Edward Berger (USA/Germany)
Greece Magnetic Fields by Yorgos Goussis (Greece)
Hungary: Blockade by Ádám Tõsér (Hungary)
Ireland: The Quiet Girl by Colm Bairéad (Ireland)
Iceland: Beautiful Beings by Guðmundur Arnar Guðmundsson (Iceland/Denmark/Sweden/Netherlands/ Czech Republic)
Italy: Nostalgia by Mario Martone (Italy/France)
Kosovo: Looking for Venera by Norika Sefa (Kosovo/North Macedonia)
Latvia: January by Viesturs Kairišs (Latvia/Lithuania/Poland)
Lithuania: Pilgrims by Laurynas Bareiša (Lithuania)
Luxembourg: Icarus by Carlo Vogele (Luxembourg/France/Belgium)
Malta: Carmen by Valerie Buhagiar (Malta/Canada)
Moldova: Carbon by Ion Bors (Moldova/Romania)
Montenegro: The Elegy Of Laurel by Dušan Kasalica (Montenegro/Serbia)
Netherlands: Narcosis by Martijn de Jong (Netherlands)
North Macedonia: The Happiest Man in the World by Teona Strugar Mitevska (North Macedonia/Bosnia- Herzegovina/Belgium/Croatia/Denmark/Slovenia)
Norway: War Sailor by Gunnar Vikene (Norway/Germany/Malta)
Poland: Eo by Jerzy Skolimowski (Poland/Italy)
Portugal: Alma Viva by Cristèle Alves Meira (Portugal/France/Belgium)
Romania: Immaculate by Monica Stan, George Chiper-Lillemark (Romania)
Serbia: Darkling by Dusan Milic (Serbia/Italy/Bulgaria/Denmark/Greece)
Slovakia: Victim by Michal Blaško (Slovakia/Czech Republic/Germany)
Slovenia: Orchestra by Matevž Luzar (Slovenia)
Spain: Alcarràs by Carla Simón (Spain/Italy)
Sweden: Boy from Heaven by Tarik Saleh (Sweden/France/Finland/Denmark/Morocco)
Switzerland: A Piece of Sky by Michael Koch (Switzerland/Germany)
Ukraine: Klondike by Maryna Er Gorbach (Ukraine/Turkey)
United Kingdom: Winners by Hassan Nazer (United Kingdom)
Non-European countries, with European production
Algeria: Our brothers by Rachid Bouchareb (France/Algeria)
Bolivia: Utama by Alejandro Loayza Grisi (Bolivia/Uruguay/France)
Cambodia: Back to Seoul by Davy Chou (France/Germany/Belgium/Qatar/Cambodia)
Chile: Blanquita by Fernando Guzzoni (Chile/Mexico/Luxembourg/France/Poland)
Colombia: Los reyes del mundo by Laura Mora (Colombia/Luxembourg/France/Mexico/Norway )
India: Last Film Show by Pan Nalin (India/France/USA)
Iraq: The Exam by Shawkat Amin Korki (Germany/Iraq/Qatar)
Japan: Plan 75 by Chie Hayakawa (Japan/France/Philippines)
Lebanon: Memory Box, Khalil Joreige, Joana Hadjithomas (France/Canada/Lebanon/Qatar)< /p>
Morocco: Le Bleu du caftan by Maryam Touzani (France/Morocco/Denmark/Belgium)
Palestine: Mediterranean Fever of Maha Haj (Palestine/Germany/France/Cyprus/Qatar)< /p>
Paraguay: EAMI de Paz Encina (Paraguay/Germany/Argentina/Netherlands/France/ USA/Mexico)
Tunisia: Under The Fig Trees of Erige Sehiri (Tunisia/France/Switzerland)
Turkey: Kerr, Tayfun Pirselimoglu (Turkey/Greece/France)
Uruguay: Employee/Boss of Manuel Nieto Zas (Uruguay/Argentina/Brazil/France)