In the middle of the festival there were prizes awarded by the partners. This evening, it was the turn of the juries and the public to deliver their prize lists in each of the competitive categories. This 45th edition, with the colors of Taiwan and marked by the theme of libido, recorded nearly 160,000 entries and 3,400 professionals accredited by the Marché du Film Court.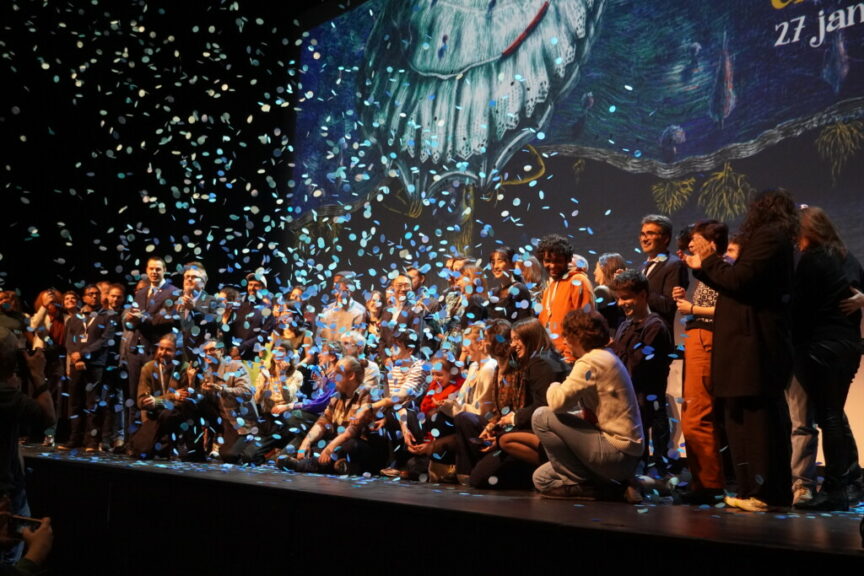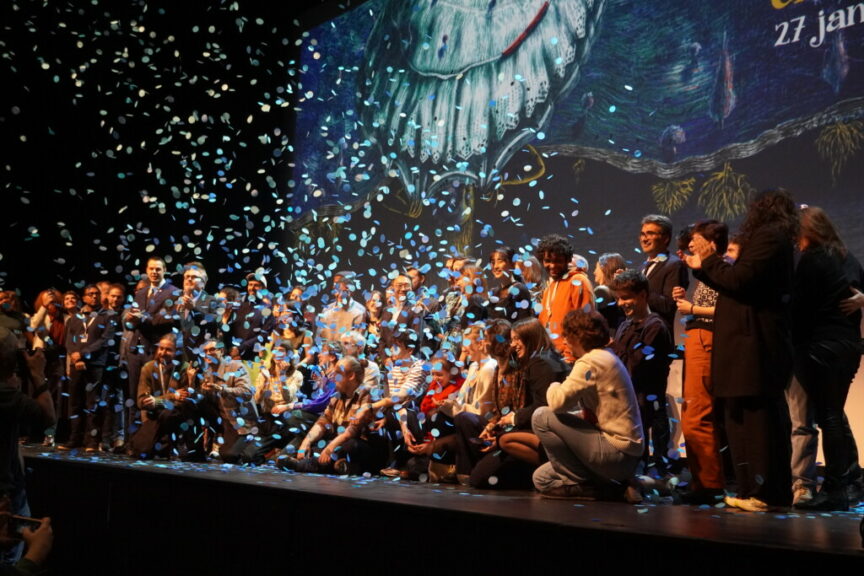 The award-winning films will also be screened in three sessions at the Forum des Images in Paris one week from Sunday, February 12, in the presence of the filmmakers.
Palmarès labo at 3:30 pm in room 300,
international awards at 6pm in room 500,
national awards at 8:30 pm in room 500
INTERNATIONAL "GRAND PRIX"
WILL MY PARENTS COME TO SEE ME
by Mo Harawe / Austria, Germany, Somalia
NATIONAL "GRAND PRIX"
THE STRUGGLE IS AN END / Arthur Thomas-Pavlowsky / France
LAB "GRAND PRIX"
HIDEOUS (Hideous) / Yann Gonzalez / United Kingdom
PRICE INTERNATIONAL JURY SPECIAL
INVINCIBLE / Vincent René-Lortie / Canada
PRICE NATIONAL JURY SPECIAL
FAIRPLAY / Zoel Aeschbacher / France, Switzerland
PRICE LAB JURY SPECIAL
THE DEBUTANTE / Elizabeth Hobbs / United Kingdom
INTERNATIONAL PUBLIC AWARD
NOTHING HOLIER THAN A DOLPHIN
/ Isabella Margara / Greece
NATIONAL AUDIENCE AWARD
TONDEX 2000 / Jean-Baptiste Leonetti / France
LABO AUDIENCE AWARD
SCALE/ Joseph Pierce / United Kingdom
PRICE FOR BEST ANIMATED FILM
O HOMEM DO LIXO (The Garbage Collector) / Laura Gonçalves/Portugal
PRICE FOR BEST EUROPEAN FILM
LAS VISITANTES (The Visitors) / Enrique Buleo / Spain, France
PRIZE FOR BEST ORIGINAL MUSIC
Jako Maron for the film SÈT LAM ;by Vincent Fontano / France
INTERPRETATION PRIZE INTERNATIONAL COMPETITION
Lena Papaligoura in AIRHOSTESS-737
(Stewardess-737)
from Thanasis Neofotistos / Greek
NATIONAL COMPETITION INTERPRETATION AWARD
Chanel Victor in
ANANSI
of Aude N' Guessan Forget France
Find the full list below: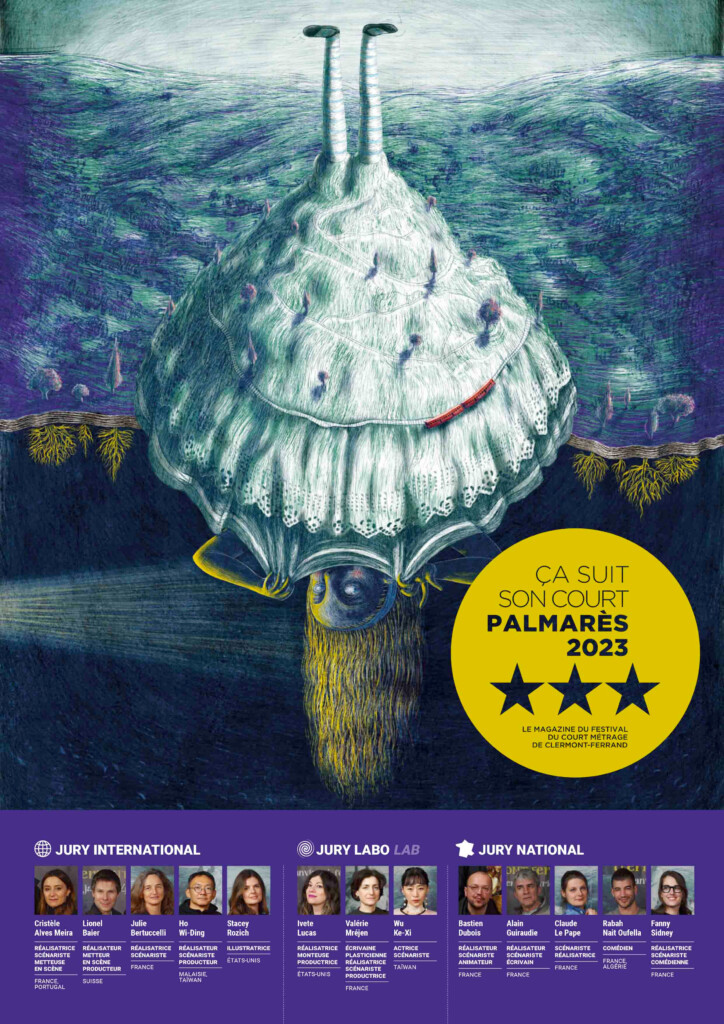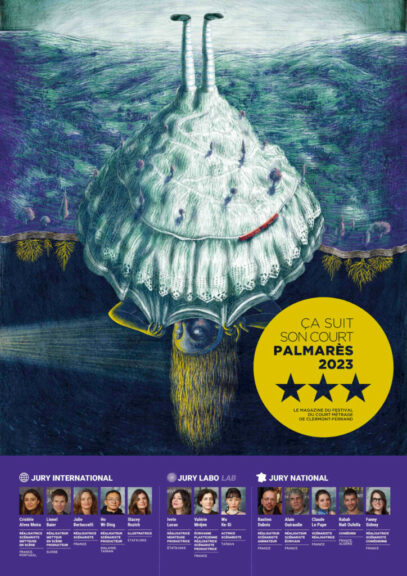 The international jury was made up of filmmakers Cristèle Alves Meira, Lionel Baier, Julie Bertuccelli, Ho Wi-Ding and illustrator Stacey Rozich. In addition to the five award-winning films, they have decided to salute certain directors with special mentions: Jan Bujnowski for Diabłe, Vokos for his film Takanakuy, Lasse Lysjær Noer for Ridder Lykke (Knight of Fortune), Ramazan Kılıç for Serpêhatiyên Neqewimî (An Unlived Story), Amartei Armar for Tsutsu3 and finally Estibaliz Urresola Solaguren for Cuerdas.

The national competition was viewed by the jury made up of filmmakers Bastien Dubois, Alain Guiraudie and Claude Le Pape, the actress and director Fanny Sidney and comedian Rabah Nait Oufella. They presented four prizes and paid tribute to the director of Tondex 2000.
The lab jury was made up of director Ivete Lucas, actress and screenwriter Wu Ke-Xi and writer, director and visual artist < strong>Valérie Mréjen. They wanted to salute the work of three directors by giving them a special mention: Atsushi Wada for his animated film Bird in The Peninsula, Jamil McGinnis for As time passes ) and Mohammadreza Farzad for his experimental documentary Majmouan (The Sum of Things).