Italy, home to the city of cinema, Cinecitta, has given the best cinema in the world – unforgettable Fellini, Rosselini, Visconti, De Sica, Bertolucci, Bolognini … Return on the unforgettable Italian actresses who populated the films of these Great Names. and the others too… We will note however that, contrary to other countries, plastic beauty, whether of the face or the body, was very privileged, with a few exceptions, and that many of these great actresses were noticed in Miss contests!
Sophia Loren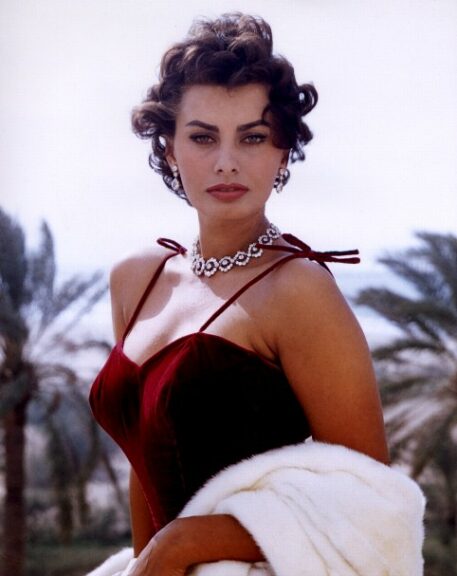 Born of an illegitimate union and abandoned by her father, Sophia Loren – whose real name is Sofia Scicolone – grew up in a poor neighborhood in the suburbs of Naples. Fascinated from an early age by the lifestyle of Hollywood stars, she secretly dreams of becoming an actress despite her shy and introverted nature. After participating and winning a beauty contest the year she turned 15, her mother enrolled her in acting classes. She then left for Rome to try her luck and was hired with her mother as an extra in Mervyn LeRoy's film Quo Vadis? (1951).
Thereafter, she poses for photo-novels and several small roles in popular comedies. It is by winning the second place for the contest of Miss Rome that she is noticed by the producer Carlo Ponti. At eighteen, she gets her first major role in the film La Trata delle bianche by Luigi Comencini (1952) and signs a one-year contract with her protector and future husband Carlo Ponti. She became the new muse of the young guard of Italian cinema. But it is by playing the role of a provocative and teasing pizza in the film The Gold of Naples (L'oro di Napoli)by Vittorio De Sica (1954) that she becomes a real star in his country. She shines alongside Vittorio De Sica and Marcello Mastroianni in several films such as Too bad she's bad (Peccato che sia una canaglia) by Alessandro Blasetti (1954) and The Miller's Beautiful Wife (La bella mugnaia) by Mario Camerini (1955). Subsequently, Sophia Loren and Marcello Mastroianni form a legendary duo in no less than fourteen films.
The River Girl (La donna del fiume) by Mario Soldati (1955) made her known worldwide and during the shooting of the film What a woman! (La fortuna di essere donna) by Alessandro Blasetti (1955), she took English classes in preparation for an international career. Two years later she married Carlo Ponti – twenty-one years older than her – and worked under the direction of several foreign directors, including the American producer and director Stanley Kramer for the film The Pride and the Passion (1957) with Cary Grant and Frank Sinatra, which opened the doors to Hollywood.
She then made a series of feature films with the biggest Hollywood stars, such as William Holden and Trevor Howard (The Key by Carol Reed, 1958), Peter Sellers (The Underbelly of the Millionaire by Anthony Asquith, 1960), Clark Gable (It Happened in Naples by Melville Shavelson, 1960), Anthony Quinn (The Black Orchid by Martin Ritt, 1958 and The She-Devil in Pink Pantyhose by George Cukor, 1960) or Gregory Peck (Arabesque by Stanley Donen, 1966).
Her popularity declined in Europe, she decided to return to her roots and obtained the lead role in the film by Vittorio De Sica, Two Women (La Ciociara) (1960). Her performance as a woman of the people earned her an Oscar. She continued her collaboration with this director for five other films that were very successful: Boccaccio 70 (1962), The Condemned of Altona (I sequestrati di Altona) (1962), Yesterday, Today, Tomorrow (Iero, Oggi, Domani) (1963), Marriage Italian-Style (Matrimonio all'italiana) (1964) and Sunflower (I girasoli) (1970). She owes one of her most beautiful roles to the film A Special Day (Una giornata particolare) by Ettore Scola (1977), where she plays a housewife scorned by her family. She found her longtime accomplice, Marcello Mastroianni.
From the eighties, her film career slowed down. She then turns a lot for television, including in an autobiographical TV movie where she plays both the role of his mother and his own at the beginning. She is rewarded for her entire career by receiving an honorary Oscar in 1991. In 1994, the mythical duo Marcello Mastroianni / Sophia Loren is again reunited on the film of Robert Altman, Ready to wear. She returned to the screens in the film Between Strangers by Edoardo Ponti alongside Gerard Depardieu and Mira Sorvino.
Claudia Cardinale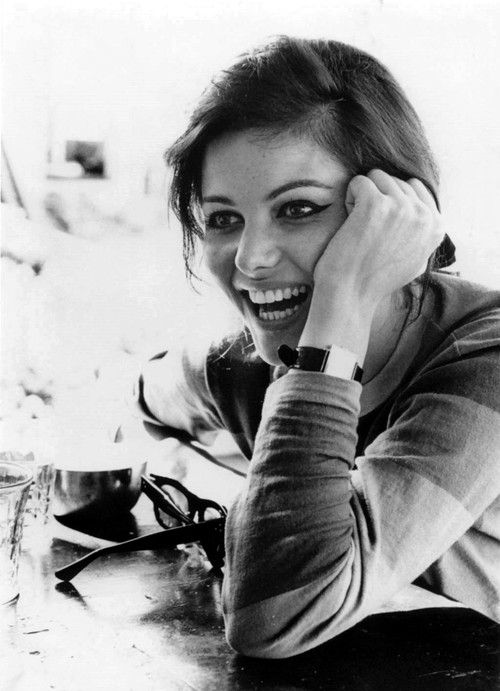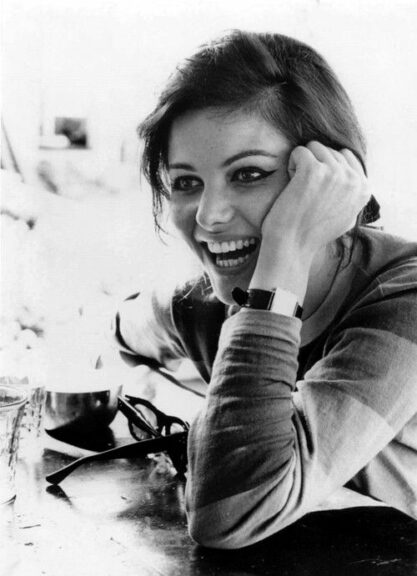 Discovered after being elected "The most beautiful Italian of Tunis", Claudia begins in The Pigeon by Mario Monicelli. Thereafter she continues with the greatest, practically in masterpieces (under the aegis of her husband / producer Franco Cristaldi): Girl with a suitcase (La Ragazza con la valigia) (Valerio Zurlini), Rocco and his brothers (Rocco e i suoi fratelli) (Visconti) and The Leopard (Il Gattopardo), Handsome Antonio (Il bell'Antonio) (Bolognini) and The lovemakers (La viaccia) of Bolognini, Eight and a half (Otto e mezzo) by Fellini. We also find it beyond the Italian borders in particular in The Pink Panther by Blake Edwards, Cartouche by Philippe de Broca, Circus World by Henry Hathaway, The Professionals by Richard Brooks. She turned in all 4 times for Visconti ( Rocco and his brothers and The Leopard but also Vague Stars of Ursa… (Vaghe stelle dell'Orsa...) and Conversation Piece (Gruppo di famiglia in un interno)) and was directed by other great names such as Bolognini, Comencini, Verneuil, Ferreri, Herzog … Little wonder that his filmography is the subject of retrospectives or festivals dedicated to his filmography alone!
Anna Magnani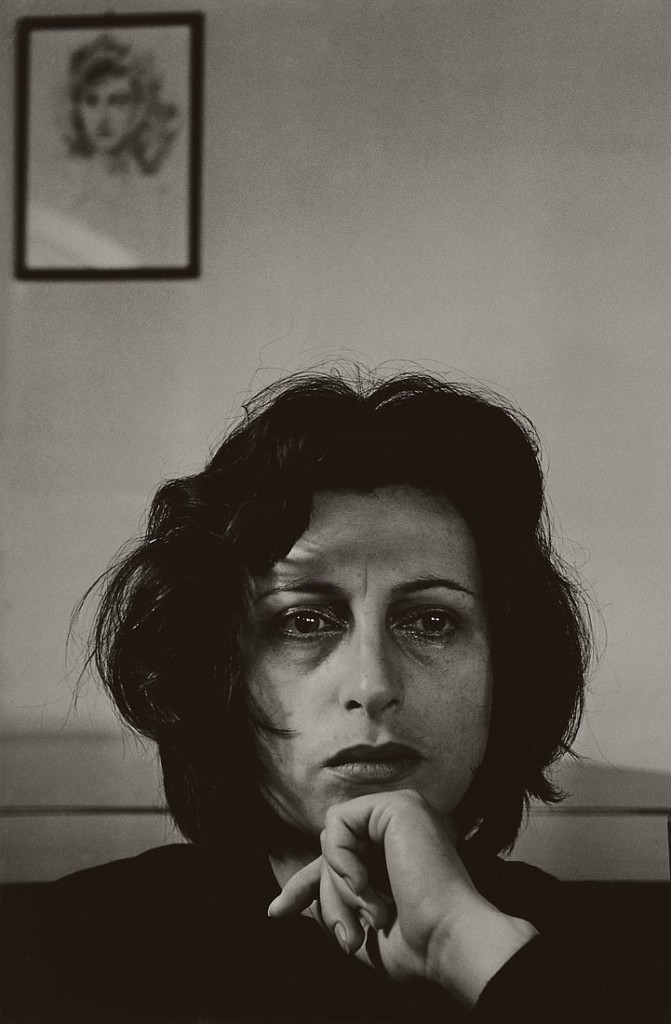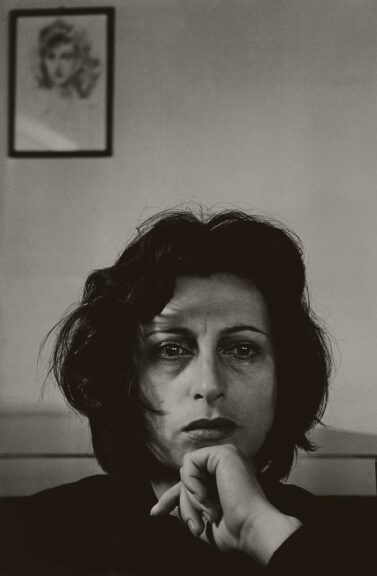 Daughter of a Calabrian who she never knew, Anna Magnani grew up in Rome with her grandmother, her uncle and her aunt, because her mother left to live in Egypt a few months after her birth. Enrolled at the conservatory of Santa Cecilia, where she learned the piano for 8 years, she then joined the Royal School of Dramatic Art. Hired by a troupe at the age of 20, she was noticed on the stage, first in comical roles. She became a star of the stage, playing and singing in revues, alongside the famous Totò.
If she appeared in the cinema in 1928 in Scampolo, her first performances on the big screen go unnoticed. Noticed for her role as a music hall artist in Miss Friday by Vittorio De Sica, Anna Magnani really made her mark in the world of cinema thanks to her moving composition of a widow in Rome, Open City (Roma, città aperta) by Roberto Rossellini (1945) – she was then approaching 40. She became the director's companion and was directed by him in the diptych Love (L'Amore (1948)), which included Cocteau's monologue The Human Voice (La Voix humaine). If her authenticity is wonderful in neo-realist works (Angelina (L'onorevole Angelina)), the actress, in great demand, is always at ease in the comedy (Peddlin' in Society(Abbasso la ricchezza!)). At the end of the 40s, she took over roles played by the diva Francesca Bertini in two remakes of silent films.
Rossellini left to shoot Stromboli with Ingrid Bergman, his new conquest, Anna Magnani takes revenge by playing in Vulcano by William Dieterle in 1950. She soon made two major encounters: Luchino Visconti, for whom she played a mother ready to make any sacrifice in Bellissima then Jean Renoir, who offered her the role of Camilla, a colorful theater actress in The Golden Coach (Le carrosse d'or), a film that was misunderstood at the time of its release. Claimed by Hollywood, Magnani left to shoot The Rose Tatoo, after a play written for her by Tennessee Williams. This new character of a flamboyant widow made her the first Italian actress to win an Oscar in 1957. She was then the partner of Anthony Quinn in George Cukor's Wild Is the Wind (1958) and Marlon Brando in The Fugitive Kind by Sidney Lumet (1960).
Continuing in parallel her career in Italy, she plays a nun in The Awakening (Suor Letizia) (with an Interpretation Award in Venice in 1956) before finding her old accomplice Toto in a comedy by Mario Monicelli (The Passionate Thief (Risate di gioia), 1960) and find his last outstanding role, that of Mamma Roma, a prostitute in search of redemption, in front of the camera of Pier Paolo Pasolini in 1962. The interesting proposals are then rare for Anna Magnani, who turns less and less. Appreciated for her performances in TV movies in the early 70s, she played her own role in Roma by Fellini in 1972. In 1973, thousands of Italians attended the funeral of the one of which Tennesse Williams said in 1988: "The face of Anna Magnani is that of invincible reality, and its beauty so deep that it seems to mix suffering with ecstasy."
Silvana Mangano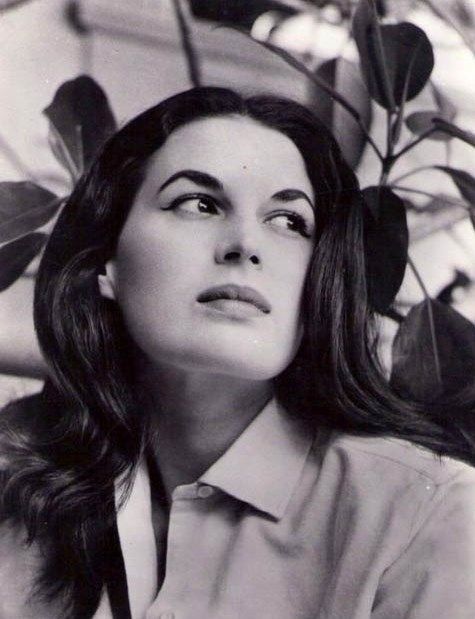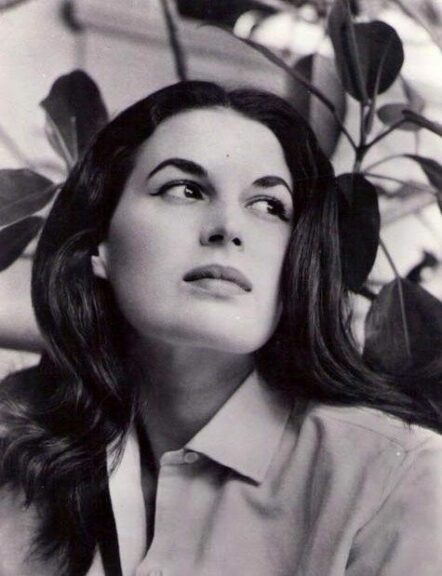 It's hard to forget her first appearance in Bitter Rice, in shorts and a tight top, and those abundant forms! Daughter of an Englishwoman and a Sicilian, she grew up in poverty. As a child she was trained to dance but was a model before being elected Miss Rome. This made her compete in Miss Italy, alongside many future Lucia Bosè (elected Queen), Gina Lollobridgida, Eleonora Rossi Drago. Note also that her first love was Marcello Mastroianni, who was then, like her, unknown. Her marriage to Dino De Laurentis (like that of Sophia Loren to Carlo Ponti or that of Cardinale with Franco Cristaldi) played in her career. The first part of her career, where she is a beautiful young woman with long hair, saw her turn for De Sica, Monicelli, René Clement, Pasolini, Visconti … Her career can be summarized by two different appearances: the beautiful young woman of Bitter Rice, the thin and elegant bourgeois with makeup of Theorem, which elegantly haunts Death in Venice.
Gina Lollobridgida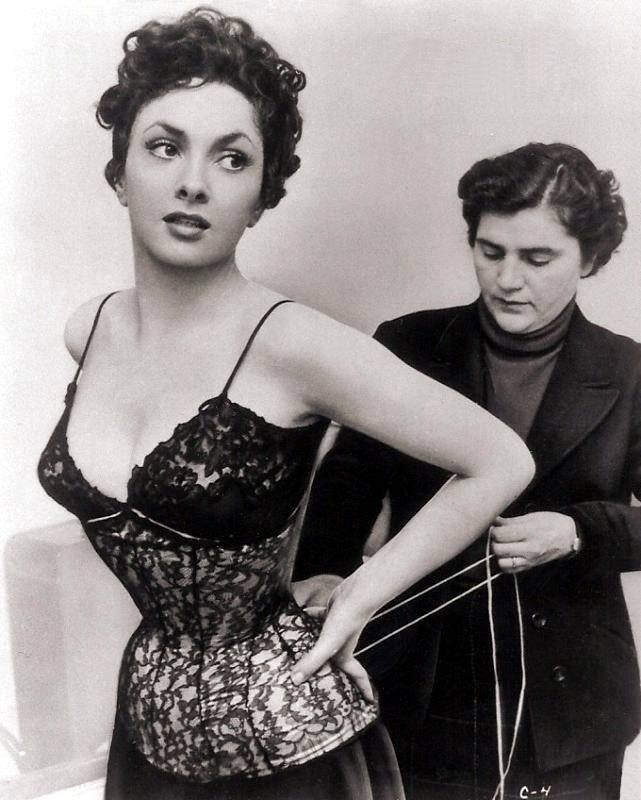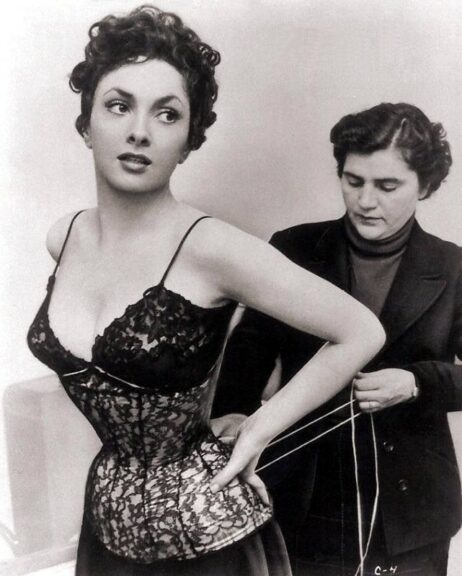 Daughter of a craftsman, she spent her childhood in a small Italian village, then began studying painting and sculpture. After a brief career as a model, she participated in several beauty contests and came third in the Miss Italy competition (her two rivals, Lucia Bose and Gianna Maria Canale, also became actresses). The Italian cinema opens its arms to the beautiful, who turns a dozen films, novels and filmed operas. The one who was already nicknamed "Lollo" in tribute to her generous curves became the little bride of the French by playing with Gerard Philipe in Fan-Fan The Tulip (Fanfan la Tulipe) in 1951 and in Les Belles de nuit two years later.
Her popularity increases while an international career is reaching out to her: filmmakers are snatching her, from John Huston with Beat the Devil to Carol Reed with Trapeze or Jules Dassin with The Law. However, she did not forget the Italian cinema, since she was the woman of Rome (La romana) for Luigi Zampa, and played four times for his compatriot Luigi Comencini (Bread, Love and Dreams, Bread, Love and Jealousy, The Dolls (Le Bambole), The Adventures of Pinocchio). She is known for being "the best thing to come out of Italy since spaghetti", closely followed by another charming brunette, Sophia Loren.
In 1956, Gina is the unforgettable Esmeralda of The Hunchback of Notre-Dame (Notre-Dame de Paris). She then appeared in many genres and for directors of different backgrounds: peplum with King Vidor (Solomon and Sheba), war with John Sturges in Never So Few, melodrama with Robert Mulligan in Come September, comedy with Frank Tashlin in The Private Navy of Sgt. O'Farrel, where she makes fun of his image of volcanic brunette … everything is good for Gina! She put her film career on hold in the 70s, to devote herself successfully to photography, posing models as famous as Paul Newman, Salvador Dali or Fidel Castro.
Gina is involved in the world of fashion and makeup. Then she appeared on a stage where she was not expected: politics. Participating in the political and social life of her native Italy, she also takes the time to play in the film tribute to Agnes Varda, One Hundred and One Nights (Les mille et une nuit), alongside another icon of Italian cinema, Marcello Mastroianni. The actor was already her partner in The Law, shot some forty years earlier.
Lucia Bosè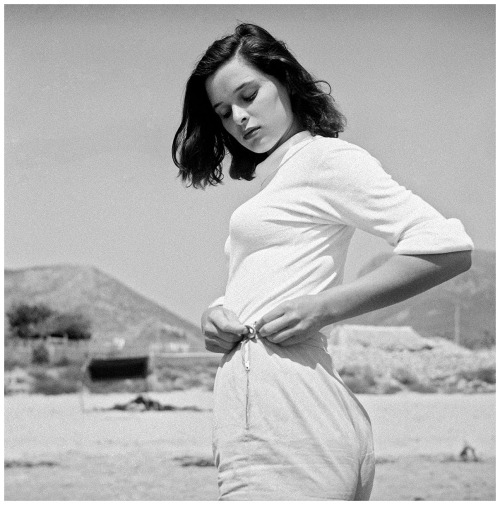 Born into a modest family, Lucia Bosè started working as a typist in a lawyer's office at the age of fourteen. She then became a saleswoman in a pastry shop. One of her friends sent a photo of Lucia to the committee of a beauty contest: she passed all the stages until the supreme title of Miss Italy 1947, despite the opposition of her father and brother. The year 1947 is to be marked with a white stone because Gianna Maria Canale, future queen of the Amazons, comes second in the contest and Gina Lollobrigida third.
Laurence Schifano, author of several books on Luchino Visconti, sheds a more intense and nuanced light on the debut of Lucia:
"Entering a pastry shop in Milan (…) Luchino Visconti noticed a little sixteen-year-old cashier with a slender waist, big melancholic eyes, and a posture so racy that one would take her for a Visconti. You," he said, "will be in the movies one day, I'm sure. The next day, the friend who had accompanied her returned […]: "Do you know who spoke to you yesterday?… Luchino Visconti…" Who is Visconti, she does not know, this little employee who has been toiling since the age of twelve, who was born in a farmhouse near Milan and lived her childhood in poverty and fear of the bombings. My world, she said, was reduced to the counter of a pastry shop. For me, escape was line 26, Monforte, Scalo, Porta Romana, Ripamonti, Porta Vigentina. There was Sergio, my first lover, and the Idroscalo (it). That was all. Until the day, a year later, when her picture appeared on the front page of the newspapers: she had just been elected Miss Italy by the jury of a beauty contest presided over and financed by GiViEmme, the famous Visconti cosmetics firm. From one day to the next, she was showered with gifts, invitations and proposals. The dream of thousands of young girls came true for her: 100,000 lire for a smile, she says… A million and more for a beautiful face… At that time, it was wealth, success. Italy, our Italy at that time, lived in the hope of the million capable of changing a life… Without a doubt, Lucia Bosè was born then. And her relationship with the Visconti family was born: Edoardo [Luchino's brother] fell in love with her and became her lover. Luchino decided to make her shoot this Chronicle of Poor Lovers (Cronache di poveri amant), which should be financed by his brother and which she should play alongside Gérard Philippe and Marguerite Moreno. But things turn out badly for the film and for Lucia's love life. And Luchino takes her in, watches over her – she is suffering from tuberculosis – and prevents Edoardo from seeing her again… From Lucia's destiny, something will remain in the future Bellissima."

Laurence Schifano, Visconti, les feux de la passion, Flammarion 1989
Lucia Bosè made an attempt for Bitter Rice, filmed by Giuseppe De Santis, but missed the role in favor of Silvana Mangano: the heroine, a field worker in tight-fitting shorts, made Mangano an international star. Bosè made his film debut under the direction of the same director in No Peace Under the Olive Tree (it:Non c'è pace tra gli ulivi), co-written by Carlo Lizzani, with much less success.
It was Michelangelo Antonioni who revealed her, mysterious and moving in her reserve, in two little known gems, co-written by Francesco Maselli. However, for The Lady without Camelias, Antonioni wanted Gina Lollobrigida. The actress, consecrated by the new Italian cinema, is still distinguished in Three Girls From Rome (Le ragazze di piazza di Spagna) by Luciano Emmer and Rome 11:00 (Roma ore 11) by De Santis; Mario Soldati, Giorgio Simonelli, Francesco Maselli directed it. Lucia is associated on several occasions with the young first Walter Chiari – to whom a brief engagement unites her. Steno and Mario Monicelli, Francesco Rosi, Luigi Zampa, Ettore Scola participate in the writing of some of his films, in this time of great vitality of Italian film creation.
In 1954, she was overshadowed by a very young Brigitte Bardot in a spy melodrama. The following year, Lucia Bosè married the matador Luis Miguel Dominguin, who had just broken up with Ava Gardner, and moved to Spain. The actress worked with Juan Antonio Bardem (Death of a cyclist condemned by Franco's censorship) and Luis Buñuel. After an appearance in Testament of Orpheus (Le Testament d'Orphée) by Jean Cocteau, Lucia Bosè retires.
The mythical interpreter of Antonioni did not return to the screen until 1968, the year of her divorce. The son of this love, Miguel Bosé, leads a career as an actor and singer in Europe, mainly in Spain.
It is true that the former neo-realistic literary egory collaborates again with prestigious compatriots: the Taviani brothers and Federico Fellini, Mauro Bolognini three times, Liliana Cavani, in cinema and television. Certainly the rival of Silvana Mangano, worthy of succeeding Isa Miranda and Alida Valli, frequents the best cinema d'auteur: Marguerite Duras, who offers him an unlikely conversation with Jeanne Moreau and Gérard Depardieu, Daniel Schmid, Jeanne Moreau (for his film essay on the actresses Lumiere) employ him. Certainly the icon plays George Sand, the Countess Bathory, Dona Elvira in Moliere's The Miser.
However, Miss Italy 1947 lacks a leading role in a popular film. Lucia Bosè also participates in the famous and controversial Chronicle of a Death Foretold (Cronaca di una morte annunciata) by Francesco Rosi, however her composition is relegated to the background. Discreet, as it was already in the time of its glory in its most beautiful roles, Lucia Bosè walks for forty years on demanding screens the nostalgia of a blessed time. The moviegoer will remember her beauty bewitching Raf Vallone, Massimo Girotti or Georges Marchal, in Chronicle of Love or This is Called Dawn …
In 1981, she sang on a record ('Io Pomodoro') with a minimalist, pop and psychedelic style, composed with the musician Gregorio Paniagua, then on break from the Atrium Musicae in Madrid (whose album 'La Folia', recorded in 1980 for Harmonia Mundi, was not released until 1982).
Monica Vitti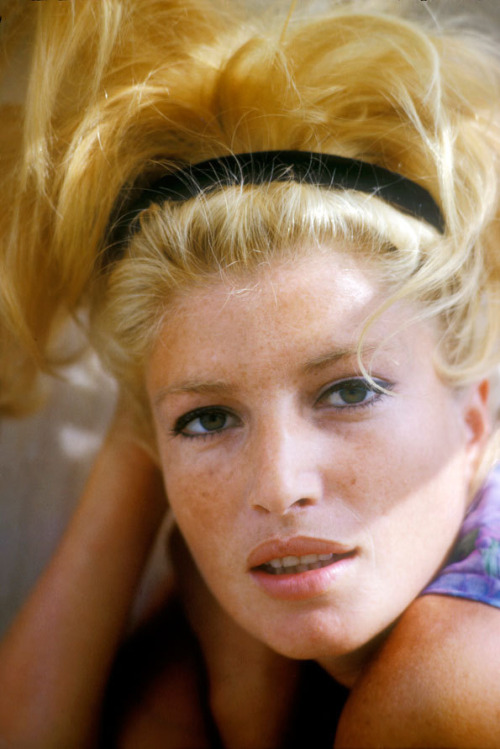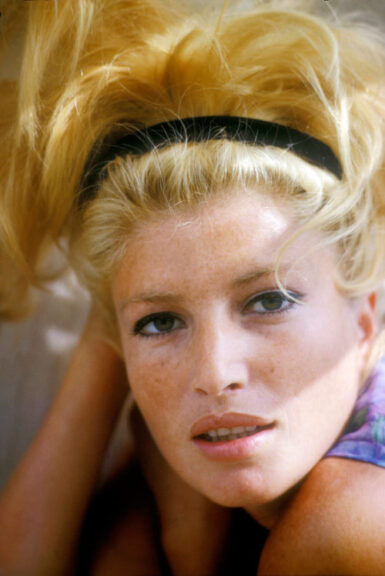 A graduate of the Rome Conservatory of Dramatic Art, Monica Vitti shot most of her films with Antonioni (whose muse and lover she was): L'Avventura, Night (La notte), The Eclipse (l'Eclisse), Red Desert (Il Deserto Rosso), The mystery of Oberwald (Il mistero di Oberwald). However, this does not deprive her of turning for other directors such as Rene Clair, Vadim, Monicelli, De Sica, Scola, Dino Risi, Sordi, Bunuel, Joseph Losey.
Virna Lisi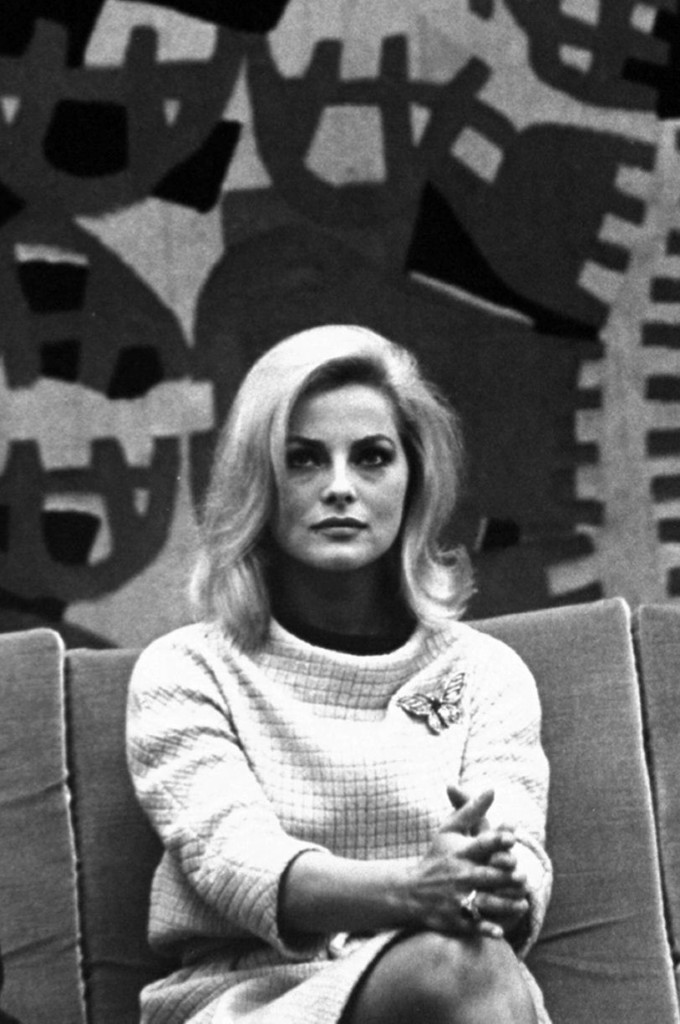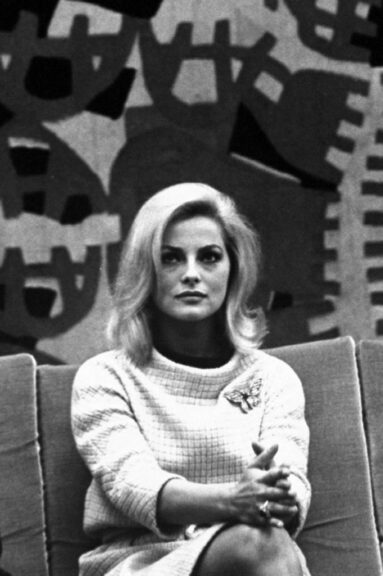 Sometimes brunette, sometimes icy platinum blonde, the beautiful Virna Lisi will know a true consecration late in the role of Catherine de Medici in Queen Margot (La Reine Margot). She received for this role the interpretation prize in Cannes but also the César (Oscar equivalent in France) for best female role. Previously, she will have started in films interested in her body, then with directors such as Risi, Monicelli, Bolognini. Subsequently, she will make a career flash in Hollywood (How to Murder Your Wife). But being an avatar of Marilyn Monroe does not interest her and her career is more European: Eva by Joseph Losey (1962) or Don't tempt the devil (Les Bonnes Causes) (1963) by Christian-Jacque, she is then found in The Twenty-fifth Hour (La 25ème heure) (1967) and then The Serpent (Le Serpent) (1972) by Henri Verneuil, The Secret of Santa Vittoria (1969), The Christmas Tree (1969), The Heist (Le temps des Loups) (1970), Love me strangely (Un Beau Monstre) (1970), Bluebeard by Edward Dmytryk with Richard Burton and Raquel Welch (1972), among others. In the 70's and 80's, wanting to devote herself to her family, we see her less, but she still plays for Liliana Cavani, Albberto Lattuada (The Cricket (La Cicala)), for which she will have a David di Donatello -equivalent to the Oscar in Italy), Comencini. Before returning to the world stage with Queen Margot (La Reine Margot).
Stefania Sandrelli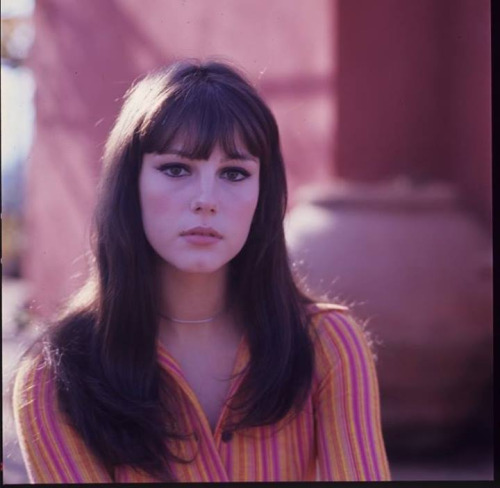 Like many of her colleagues, she was first known as Miss, at the age of 14. If she is known in France for Divorce Italian style, The Conformist (Il conformista), The Key (La chiave) or We All Loved Each Other So Much (C'eravamo tanto amati), she is considered the most important Italian actress with Loren and Cardinale. Although she began at the age of 15, in 1961, her career will reach its peak in the 70s, 80s and 90s. She will shoot three times for Bertolucci (1900 (Novecento) and Partner, Stealing Beauty (Io ballo da sola) in addition to The Conformist) and other great Italian names: Scola, Comencini, Brass, Monicelli… On the French side she was casted by Corneau, Mocky, Melville, Berri, Chabrol, Trintignant, Granier-Deferre. Unlike others, her career did not stop at a certain stage and she had the intelligence to go and shoot outside the Italian-French binomial: Jamon, Jamon by Bigas Luna, A Talking Picture by Manuel De Olivera. In 2005, she received the Golden Lion for her entire career at the Venice Film Festival. She is still shooting today.
Laura Antonelli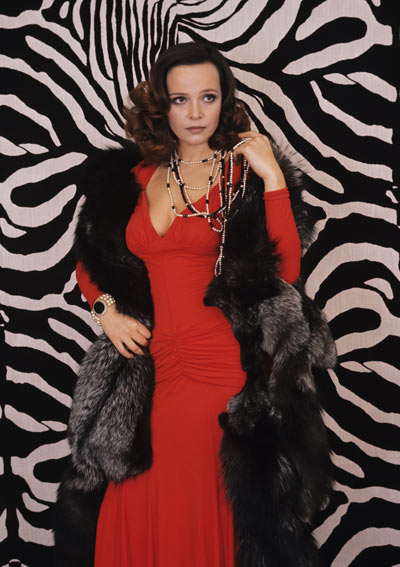 The fate of Laura Antonelli is probably the most tragic of these Italian stars. Although she began in 1965 she will be revealed to the general public in The Naked Cello or Secret Fantasy (Il merlo maschio), where her naked body is notoriously put forward. But it is Malicious that will make her a star. The films that she will turn thereafter will always put forward her nudity, her plastic and her sex appeal, we see her in Dino Risi (How Funny Can Sex Be (Sessomato), Sesso e volentieri), Scola (Passion of love), Comencini (Till Mariage Do Us Part (Mio Dio, come sono caduta in basso!)), Chabrol Dr Popaul, Griffi, (The Divine Nymph (Divina creatura)), or even Visconti (The Innocent) – the latter not being inclined to film his actors frontally and ostentatiously naked! In the city, she will be during 7 years the companion of Belmondo. Antonelli's career fell from 1985 and her last great film will be The Venetian Woman (La venexiana) of Bolognini. 1991 will be a cursed year. After the police discovered cocaine in her home, she will be sentenced in first instance to 3 years and 6 months in prison – the procedure will last until 2000. In addition, still in 1991, she shoots the sequel of the film that made her famous: Malicia 2000. She underwent collagen injections that turned out to be a disaster: a strong allergy left more or less reversible after-effects on her face. She will sue the director and producer of the film. In 2011, the press and the public discover that she lives obese in indigence, devoted to religion and forgotten by all. It was the actor Lino Banfi who found her by chance and wrote an open letter the daily newspaper Il Corriere della Sera, demanding to the authorities the application of a law in favor of the indigent of the world of art and entertainment. We learn by this new spotlight that she is under guardianship. To the journalists who call her home, she says: "Laura Antonelli does not exist anymore!" When she crossed paths with Lino Banfi, she told him, "Did you see how mean life was to me?" She died four years later, on June 22, 2015.
Ornella Muti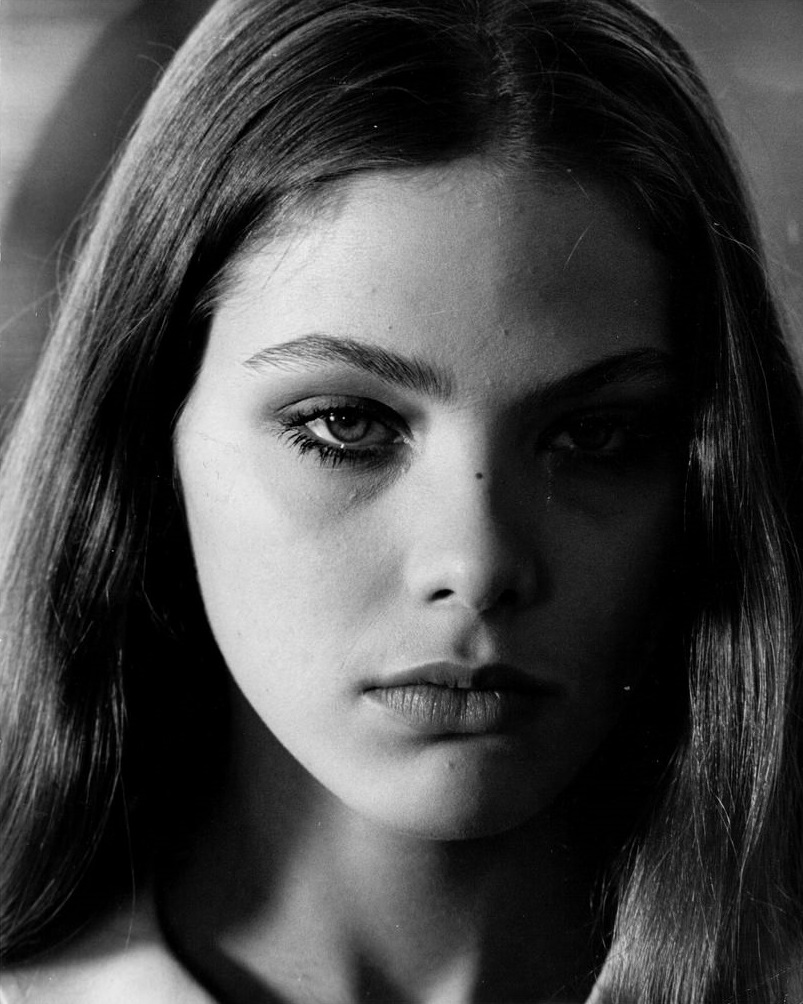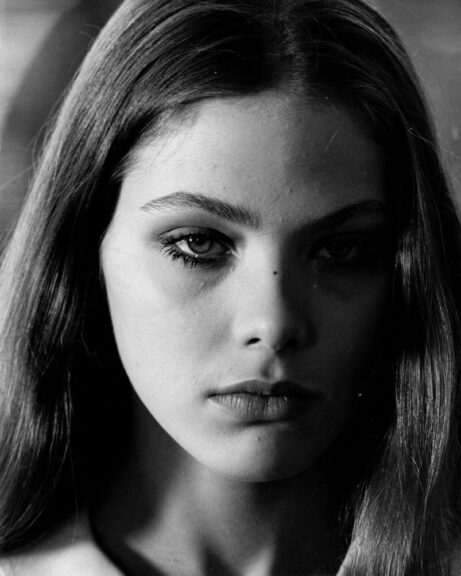 Marco Ferreri compared her, in the pure and naive aspect of her personality, to a Walt Disney character. Ornella Muti is Neapolitan by her father and Estonian by her mother. Dreaming of being a dancer, she became a model at the age of 14. She began her acting career in 1970 with The most beautiful life (Only against the Mafia). Ferreri will offer her three outstanding roles in The Last Woman, Tales of Ordinary Madness and The Future is Woman. Similarly, Dino Risi will call on her several times for The Bishop's Room and Last Love and Viva Italia! (I nuovi mostri). Come Home and Meet My Wife (Romanzo popolare) by Mario Monichelli is another important milestone in her career. She will be a Delon's girl in Death of a Corrupt Man. Muti is so well known for her beauty that in Ma femme s'appelle reviens we hear "It's not Ornella Muti" to say of a woman that she is not beautiful. She was elected most beautiful woman in the world in 1994 by the readers of Class magazine. Note in her biography that she was a very young mother, at the age of 18, her daughter, Naike Rivelli, will interpret the role of her young mother in the TV movie The Count of Monte Cristo. If Muti's career in the 90's-2000's is less interesting for film lovers, we should note the brilliant Après la vie (Pour rire!) by Lucas Belvaux, and her participation in The Heart Is Deceitful Above All Things by Asia Argento and To Rome with love by Woody Allen.
Laura Morante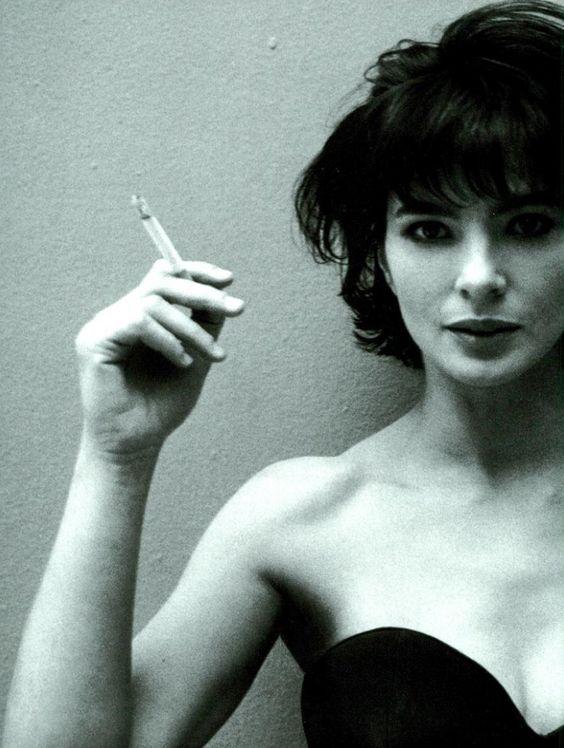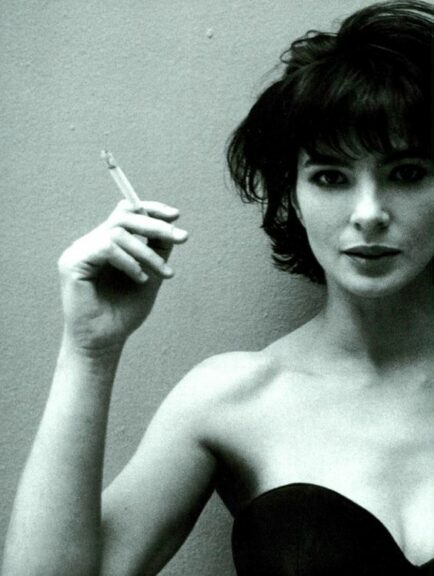 Daughter of a great Italian journalist, Laura Morante was born into a family of eight children. Former dancer, she climbs very early on the boards, before beginning her career in the cinema under the direction of the Bertolucci brothers. Giuseppe Bertolucci first, in Oggetti smarriti (1981), then Bernardo Bertolucci for Tragedy of a Ridiculous Man (1981). Her entry into the world of the seventh art is most successful, since these two films are presented at Cannes. The same year, she was in Sweet Dreams by Nanni Moretti. Her character Silvia has a difficult love relationship with a director named Michele, a role played by Moretti himself, who officiates in front of and behind the camera.
Their working relationship is much calmer than their on-screen adventures. In fact, the filmmaker made her turn in two more of his works. In 1983, she is Bianca, a young woman French teacher spied by a neighbor – still played by Nanni Moretti -, suspected of murder. Last collaboration to date, The Son's Room (2001), a film in which she plays the wife of the director, confronted with the death of a child. The film was a great critical success and Laura Morente was praised for her performance. Nominated for numerous awards, she won a David for Best Actress (the equivalent of an Oscar in Italy). More generally, her collaboration with Nanni Moretti brought her a certain international fame that opened the doors of European cinema.
From the mid-1980s, her career was divided between her native country and France (she moved to Paris). With a penchant for auteur cinema and very scrupulous in her choice of scripts, she favors intimate productions. In France, Laura Morante worked with Elie Chouraqui (1987, Man on fire) and Pierre Granier-Deferre (1992, The Voice (La Voix)). When she embarked on the cruise of La Femme fardée (1990, adapted from the novel of the same name by Françoise Sagan), she played with the greatest, including Jeanne Moreau, Jacqueline Maillan and André Dussollier. When she does not appear on the big screen, she illustrates herself on television in demanding films. She is Lucie Dreyfus, the wife of the captain, in L'Affaire Dreyfus (1995), directed by Yves Boisset.
At the dawn of the 2000s, she shoots in Vajont(2001, Renzo Martinelli) with Michel Serrault and Daniel Auteuil, and in the first film of John Malkovich (2002, Dancer upstairs), a political thriller where she crosses Javier Bardem. She began a shift to an action production, Empire of the Wolves (2004), carried by Jean Reno. But it is only a parenthesis. Subsequently, Laura Morente joined the four-star cast of French choral films (Avenue Montaigne (Fauteuils d'orchestre)) by Danièle Thompson, Private Fears in Public places by Alain Resnais). And as there is only one step from the choral film to the theater, she plays Elmire Jourdain in Molière played by Romain Duris. In 2012, with The Cherry on the Cake, she goes behind the camera for the first time. But the first-time director does not abandon comedy, as she plays the lead role in her own film. With the character of Amanda, she slips into the skin of a woman who suffers … androphobia.
Monica Bellucci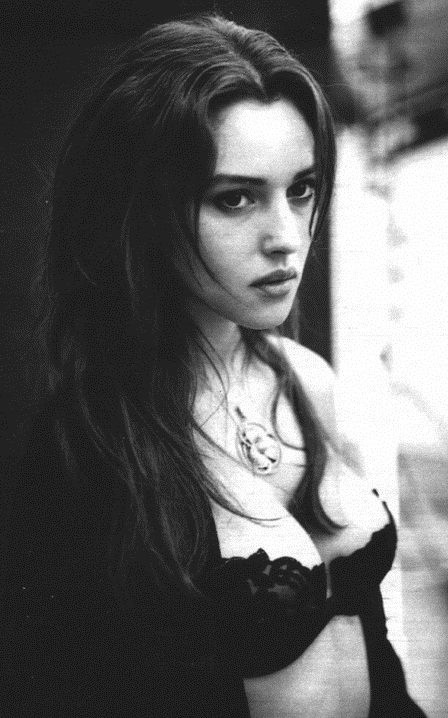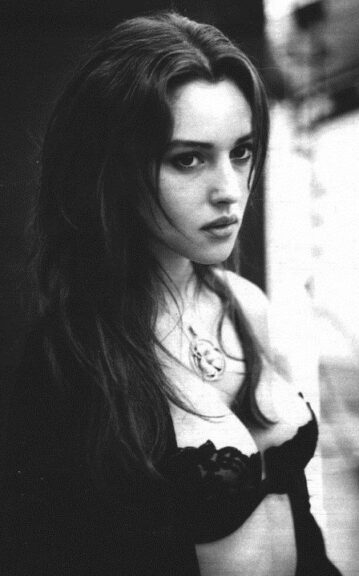 Monica Bellucci began by studying law. To pay for her studies she became a model. She was so successful in this "little job" that she became a top model. During her career as a model she was seen in Coppola's Dracula and a TV movie by Dino Risi. The Apartment, which she shot at the age of 30, marks her real debut in the cinema. From that moment on, she will make films all over the world. Her most outstanding films : Dobermann, Under Suspision, Malena, Asterix and Obelix: Mission Cleopatra, Irreversible, Remember Me, My Love, Matrix Reloaded, Matrix Revolution, The Passion of the Christ, How Much Do You Love Me?
Maya Sensa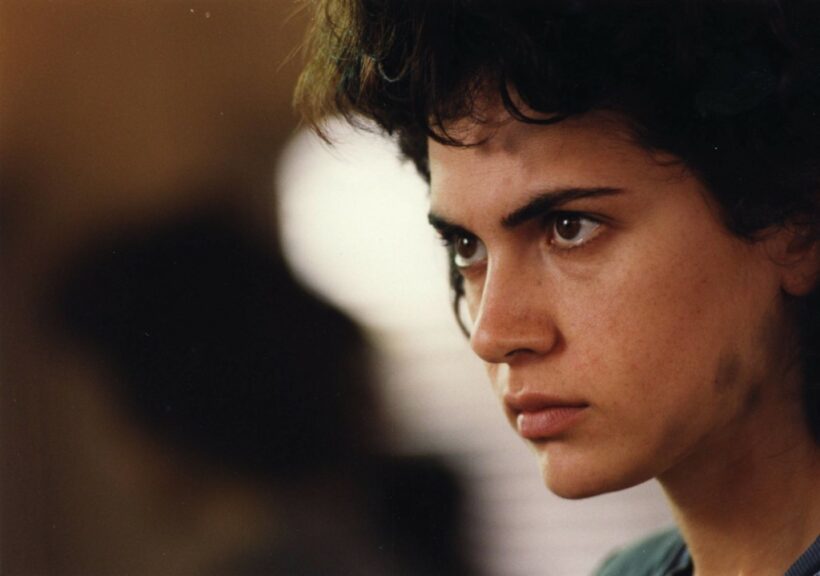 Maya Sensa is half Iranian and half Italian and was born in 1975. Trained in theater, she obtained her first role via Bellochio: The Nanny. It is in 2004, in a film by the same director, that she will really be noticed: the unforgettable Buongiorno, notte. She currently lives in Paris and has been seen in many French films: Female Agents (Les femmes de l'ombre), Villa Amalia, See How They Dance (Voyez comme ils dansent), Bicycling with Moliere (Alceste à Bicyclette). She met Bellochio for a third film together in 2012: Dormant Beauty (Bella addormentata).
Ottavia Piccolo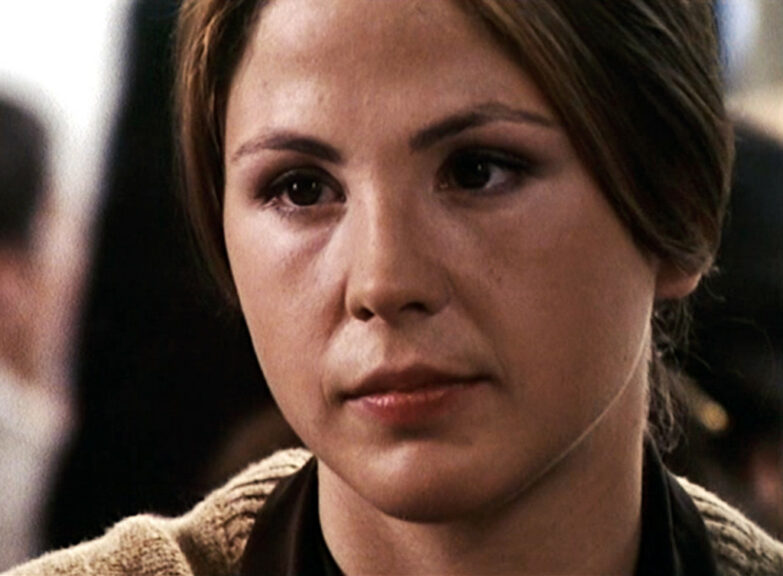 She is best known in France for having played in Mado by Claude Sautet and Bubu by Bolognini. However, she played in 45 films, including The leopard by Visconti, The widow Couderc (La veuve Couderc) by Pierre Granier-Deferre, The Edifying and Joyous Story of Colinot by Nina Companez (Bardot's last film) and was three times under the camera of Bolognini! She won the acting award at Cannes in 1970 for her role in Metello. She is also known for being the voice double, in Italy, of Princess Leia –Star Wars.
Valeria Golino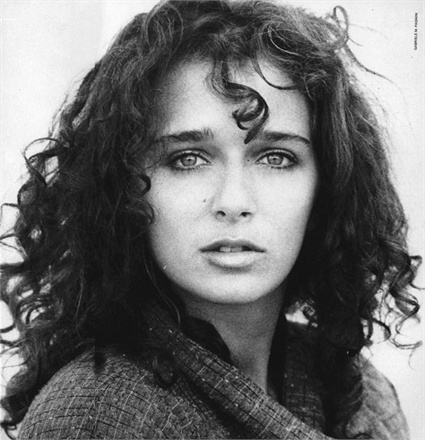 You've probably seen her in Rain Man, Hot Shots 1 and 2 or The King's Whore (or for the record, she replaced Adjani)… Born in 1966, half Greek half Neapolitan, model before becoming an actress, Valeria Golino obtains the prize of interpretation at the Mostra of Venice after 3 years of career, for A Tale of Love (Storia d'Amore). Then she began a Hollywood career. We then find her in European productions. She makes a very tasty appearance as a semi Monica Belluci in The french kissers (Les Beaux Gosses). She moved to directing in 2013 with Miele, presented at Un Certain Regard, in Cannes.
Asia Argento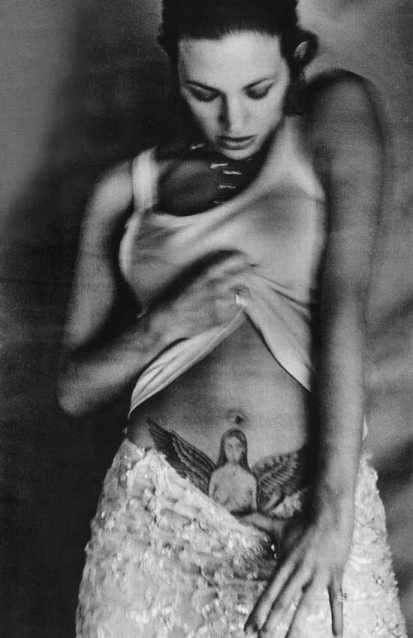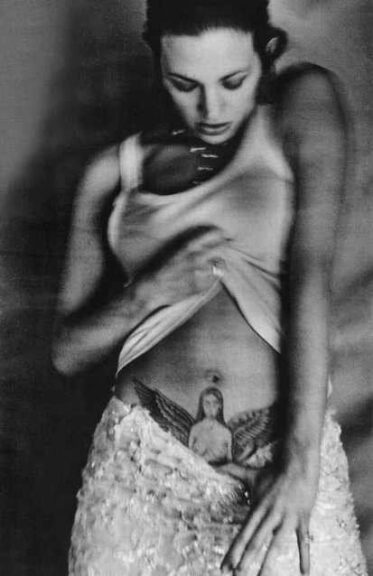 Daughter of director Dario Argento and actress Daria Nicolodi, Asia Argento began her acting career at … 9 years. We notice her, still child in Palombella Rosa by Nanni Moretti. As a young girl she played a very important role in Michele Placido's Les amies de coeur. Her role in Queen Margot marks the spirit although it is not a leading role. At the same time, we find her in the films of her father, The Stendhal syndrome, The Phantom of the Opera. Like Marilyn Monroe or Michael Jackson, Asia decides in her early twenties to forge a character: squared hair dyed in raven black, scarlet lips, tattoos, trashy and provocative attitude. It is this character that we find in New Rose Hotel, by Ferrara (where she recovers the role of Virginie Ledoyen) or Scarlett Diva, a semi-autobiographical film that she directed herself. It is this character that will be found in XXX, Last Days, Marie Antoinette, Transylvania, Boarding Gate, An Old Mistress. She has directed three feature films –Scarlett Diva, but also The Heart Is Deceitful Above All Things and The Misunderstood-, has published a book –I love you Kirk– and mixes or sings in her spare time.
Jasmina Trinca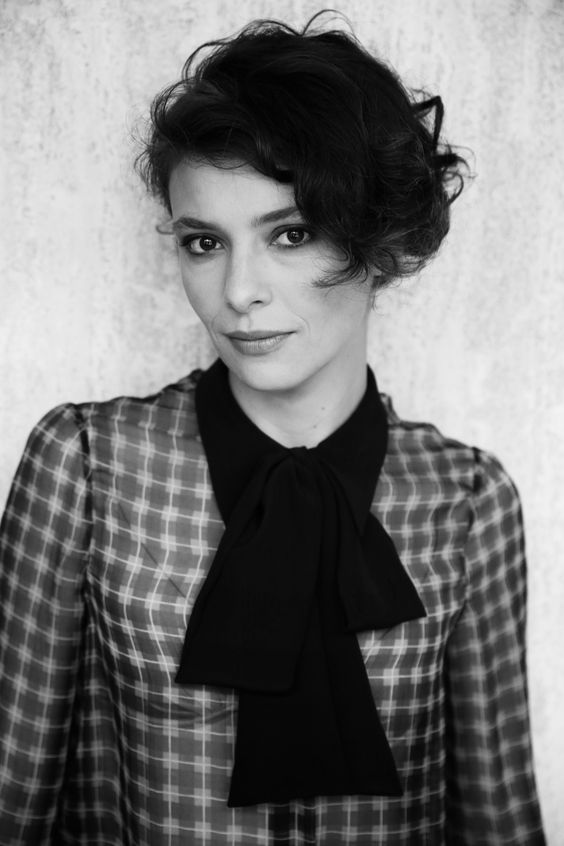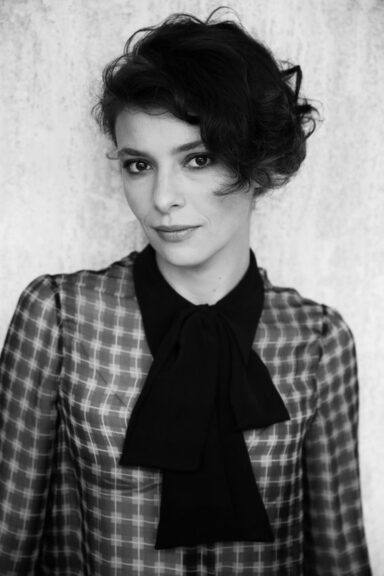 When she was very young, Jasmine used to go to the local movie theater. A room managed by Nanni Moretti, who formed her film culture to make her turn in The Son's Room. Two years later, Giordana's The best of youth launched her. She shot Romanzo Criminale (M.Placido) and found Moretti for The Caiman. House of Tolerance, Another Life, Miele and Saint Laurent are among her other notable films.
Valentina Cervi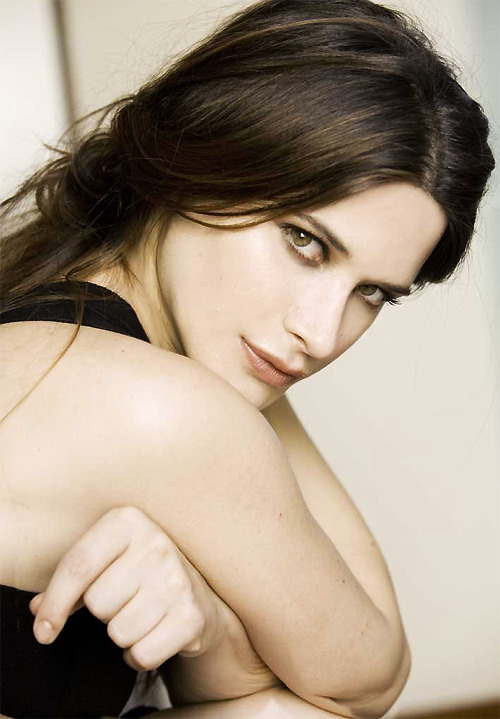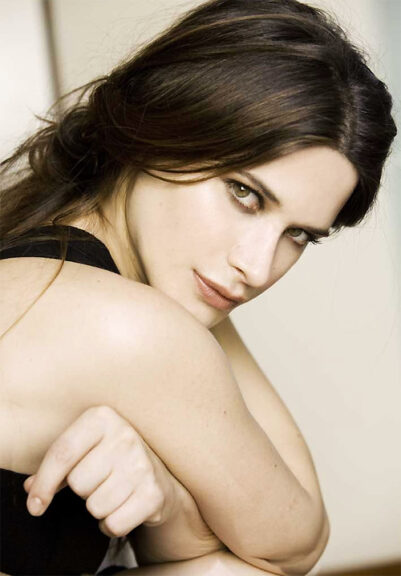 Granddaughter of Gino Cervi (Peppone in Don Camillo) and daughter of producer, Valentina Cervi was born in 1976. She started at the age of 10, in 1986, in Poratmi la luna. She was noticed internationally in Portrait of a Woman by Jane Campion and Artemisia by Agnès Merlet, in 1996. In France she was seen in Rien sur Robert and Sensa. She was seen in Jane Eyre (2011) but also in the series True Blood.