Last updated on December 3, 2015
Brigitte Bardot did not forget to wish Alain Delon 80th birthday, in a letter she sent to AFP (French Press Agency).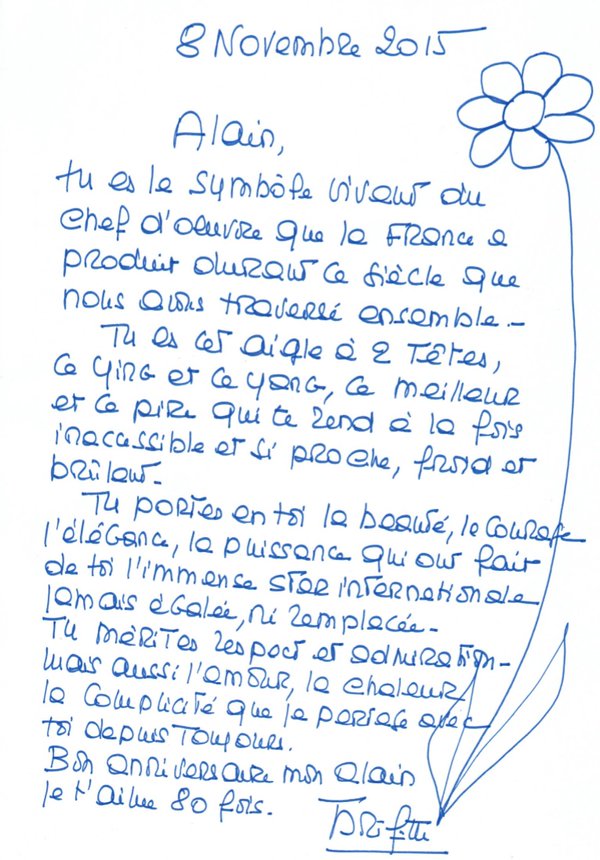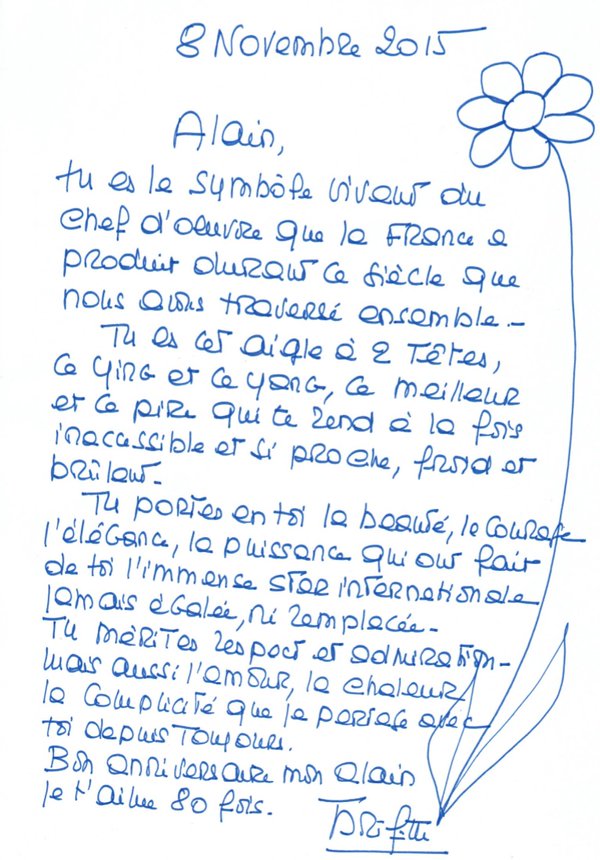 November, the 8th
Alain,
You are the living symbol of the masterpiece that france produces during the past century we 've crossed together.  
You are this two-headed eagle, the Ying and the Yang, the best and the worst that makes you both inaccessible but so close, cold but burning. 
You have got in yourself beauty, courage, elegancy, power that makes you a great international star, never equalled nor substituted.
You deserve respect and admiration, but also love, heat and complicity that I've shared with you for always.
Happy birthday my Alain
I love you 80 times.
Brigitte
Undoubtedly, Brigitte Bardot is right when she reminds us that Alain Delon has not been substituted and still remains an international star. Alain Delon is still Alain Delon, like for Dior :
https://www.youtube.com/watch?v=rp1VGvY4R-Q